Selena Gomez Invites Viewers On A Psychedelic Trip In 'Rare' Music Video
By Hayden Brooks
January 10, 2020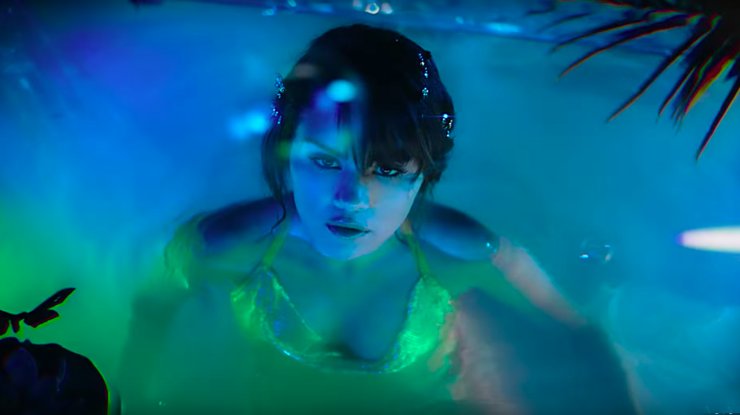 On the day that her new album, Rare, dropped, Selena Gomez released a psychedelic music video for the title track and it might be the trippiest clip that the superstar has ever created.
In the almost-four minute video, which was directed by Brooklyn-based film production duo BRTHR, Gomez, 27, is seen frolicking around a rainbow-filled forest, lounging in the pool and all sorts of other things that you do in a enchanting forest, right? While the comeback kid is surely the focus of the clip, several effects and a non-stop flood of bubbles accompany the superstar through the track. "You don't care/ Why don't you recognize I'm so rare?/ Always there/ You don't do the same for me/ That's not fair," she coos during the delicate hook.
"Rare" follows the release of the collection's dual release singles: "Lose You to Love Me" and "Look At Her Now."
During her iHeartRadio Album Release Party for Rare, the singer spoke a bit about why she decided to title the album after the mid-tempo track. "'Rare' is the song that I wish I could actually say personally to every single person. I think there's so much going on," she told host JoJo Wright. "It's just so much pressure and everybody thinks they have to look exactly the same and the truth is you don't … and I felt that way … and this song is the opposite of that."
Photo: YouTube/SelenaGomezVEVO
Chat About Selena Gomez Invites Viewers On A Psychedelic Trip In 'Rare' Music Video