Timbaland Shows Off 130-Pound Weight Loss, Talks Overcoming Addiction
By Peyton Blakemore
January 13, 2020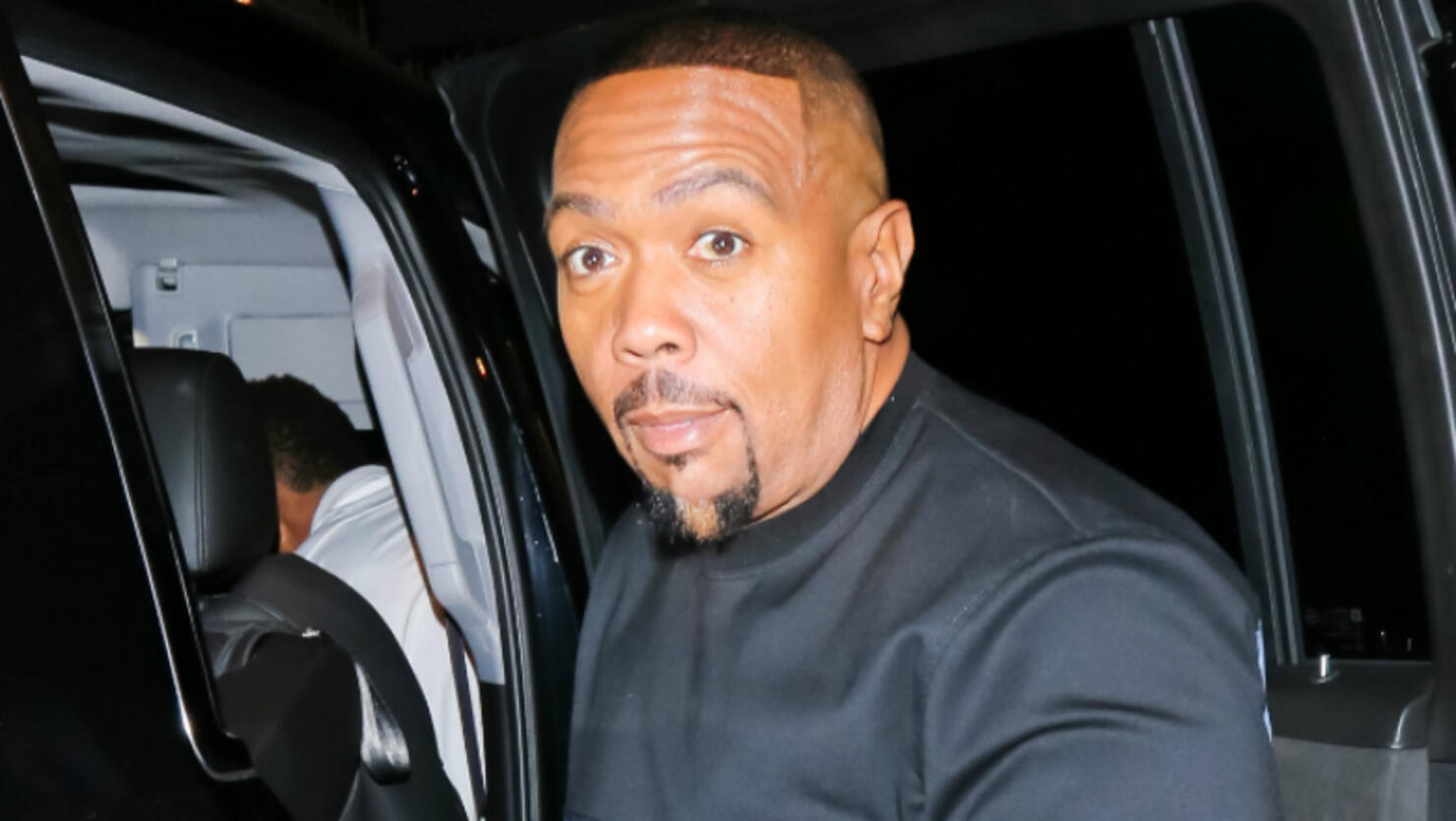 Timbaland is healthy, happy and sober!
In the latest issue of Men's Health, the 47-year-old producer, performer, and label owner — born Timothy Mosley — opened about his on-going health and fitness journey, detailing how he dropped 130 pounds after deciding to get sober.
"I had to get whipped, because I didn't appreciate anything," Timbaland shared, noting that his rise to the top was almost effortless. "All my life I felt it was a little too easy."
Timbaland said he began abusing OxyContin and Percocet after receiving a prescription for painkillers following a root canal in 2011. In the years to follow, he went through a divorce, his finances "fell into disarray" — the IRS filed a $4 million lien for three years of unpaid taxes — and his pill abuse worsened. Despite all of this, Timbaland continued to travel and do shows. He also began to gain weight. So much so, he developed prediabetes. His life continued to spiral out of of control until he had a nightmare. "I had a dream that death was near," he recalled. "I saw myself with a white face."
It was then that the music legend — who has three children: a daughter, 12, and two sons, 17 and 27 — began to think about becoming a better man for himself and his kids. "It's like a bright light going on in your brain," he said about raising children. "That's how you know what true love really is."
Timbaland then set on a path to change his life. He downsized his home, settled with the IRS, and settled his divorce. All of which led him to face his addiction head-on as he decided to quit all by himself. "Just me and God," he told the mag, adding that there was no other option. "This was the path chosen for me. God was rebuilding my character."
The rebuild was tough though. Timbaland admitted that it took him about two weeks to ween himself off the pills — taking fewer pills day by day until nothing was left —and after that, he went into withdrawal. "One of the toughest things I've been through," he said. "The only things that got me through it were my kids, my girl, the help of God keeping my mind still."
Once the pills were an afterthought, Timbaland went on to tackle his fitness. Weighing about 350 pounds at five-foot-seven, the producer joined a boxing gym in Miami and after a year of working out, he lost 50 pounds. When Tim dropped 40 more pounds, he decided he wanted to "level up" and train where the athletes train and moved to DBC Fitness. There, Timbaland worked with DBC co-owner David Alexander, who designed a personal fitness program nutrition plan for him. He additionally hired a chef to create a menu of weekly meals to be delivered to Timbaland's home.
"God has me under construction, which I'm still under," the producer said. "I don't feel like I'm complete. I don't want to ever feel like I'm complete, 'cause my mind would probably get idle. God needed me to be clear so I could see what is needed, not what I want."