R. Kelly's Ex-GF Azriel Clary Shares Photos From Reunion With Her Family
By Peyton Blakemore
January 14, 2020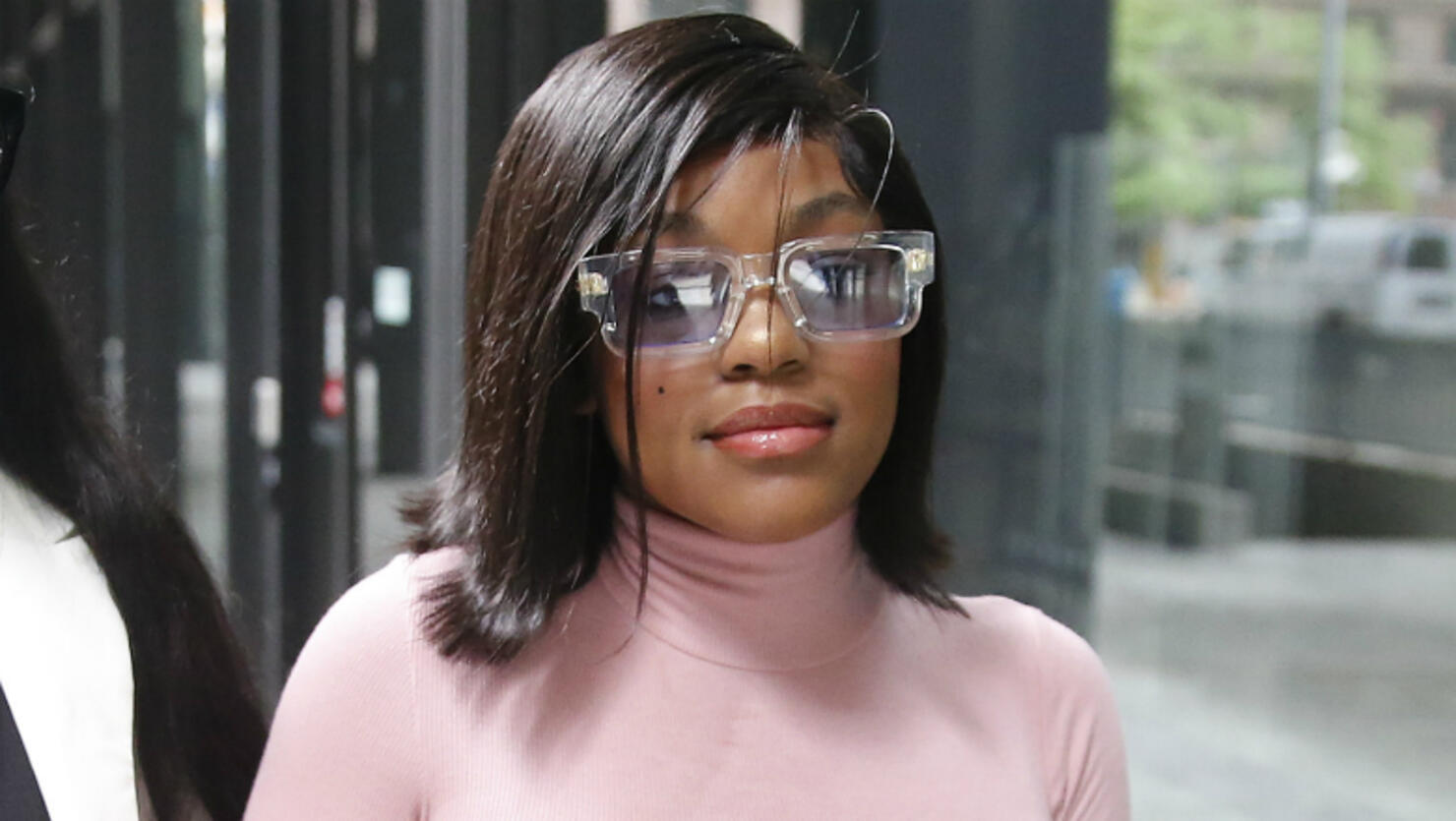 Azriel Clary is back with her family.
On Monday (January 14), the 22-year-old, who recently broke-up with her longtime boyfriend R. Kelly, shared photos of herself back with her entire family — her mom, dad, and siblings — for a reunion photoshoot.
"[Surprise]," Azriel captioned the Instagram Series that showed her smiling, laughing, and having fun with her fam while posing in matching light-wash jeans and white t-shirts. "Let the healing process begin. Love yall and thank y'all ❤️." She added, "I even thank everyone who follows me.. because you all believed in me when I could not believe for myself. 🙏🏿🦋 #movingontobetterdays P.S - everyone will be posting there own fav photos so make sure y'all follow the family! #ontherunwithazriel."
Azriel's reunion with her loved ones has been a longtime coming given the fact that she was 17-years-old when she left them to live with Joycelyn Savage and Kelly, who allegedly wouldn't allow her or Joycelyn to contact their families.
The happy reunion comes just days after TMZ reported that Azriel has come to the realization that Kelly "played mind games and manipulated her" while they were together.
A source told the outlet that she now wants to help law enforcement with its investigation into Kelly, who is currently behind bars after being charged with 18+ counts of sexual misconduct and other charges, but is scared of telling her truth because she's lied to federal agents several times in the past. The insider added, she fears she could be in big trouble if she changes her story and tells the feds what really went down between her Kelly and his other girlfriend Joycelyn.
Another hang-up in her coming forward is the fact that she also signed an NDA with the disgraced singer, which she fears would result in further legal repercussions, the source said.
Azriel hinted at her awakening on Twitter Thursday (January 9), tweeting, "I just want people to embrace me, love me and forgive me because I'm young.. and I just didn't know. Please do not crucify me for not being knowledgeable. 🙏🏿🦋"
"No one ever wakes up and says 'today I'm going to be manipulated, or taken advantage of, or kidnapped'.. those are things you just cannot control," she continued. "I never thought me and victim would ever be in the same sentence because I was too in denial.. but once you realize, your realize."
She also posted two smiling photos of herself sitting in front of a fireplace "after having White Castles" with her dad.
Photo: Getty Images