Meghan Markle's Estranged Dad Plans To Testify Against Her In Court
By Emily Lee
January 16, 2020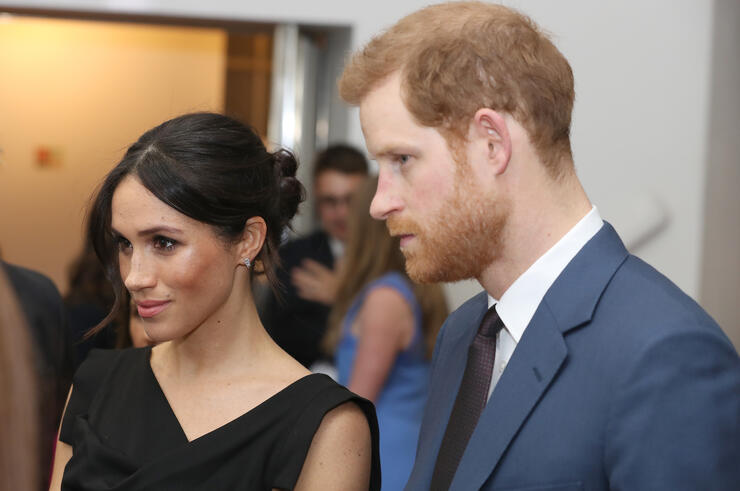 Remember way back when, in simpler times, when Meghan Markle and Prince Harry announced they'd be suing a number of British tabloids? The Duke and Duchess of Sussex revealed their plan to take legal action against the publishers of Daily Mail and Mail on Sunday back in early October. At the time, this news seemed like the most shocking thing modern members of the British Royal Family could do. Unfortunately for the House of Windsor, a lot has happened since then. From Prince Andrew's scandal and subsequent banishment to the sidelines by Queen Elizabeth to Harry and Meghan's decision to "step back" from their official royal duties last week, it's enough to make anybody forgot about the Sussexes' upcoming lawsuit.
Though the lawsuit drama may have been brushed to the side by, well, more drama, the legal proceedings are, in fact, still happening. According to Page Six, Meghan's estranged father, Thomas Markle, plans to be a key witness against her in court. Thomas will reportedly help to prove the Meghan was "behind a smear campaign against him in the run-up to her wedding," documents filed in London's High Court claim. He's already handed over text messages exchanged between himself and his daughter, as well as an "angry" exchange Thomas had with Prince Harry via text.
If you need a refresher on why, exactly, Meghan and Harry are suing the publishers of Daily Mail and Mail on Sunday, the newspapers published a handwritten letter Meghan sent to her father after he failed to show up for her wedding in May 2018. The Sussexes believe the publication of the private letter is a copyright infringement, as well as misuse of private information and violating the UK's data protection law.
The publications, however, will argue that Thomas also had a right to tell his side of the story after all the wedding drama went down. In court filings, they are argue he "had a weighty right to tell his version of what had happened between himself and his daughter, including the contents of the letter." In addition to using Thomas as part of their defense, the publications argue that members of the royal family "generate and rely on publicity about themselves and their lives in order to maintain the privileged positions they hold and to promote themselves," according to the court documents.
Photo: Getty
Chat About Meghan Markle's Estranged Dad Plans To Testify Against Her In Court