Rae Sremmurd's Mom Speaks Out After Son Allegedly Kills Dad
By Peyton Blakemore
January 16, 2020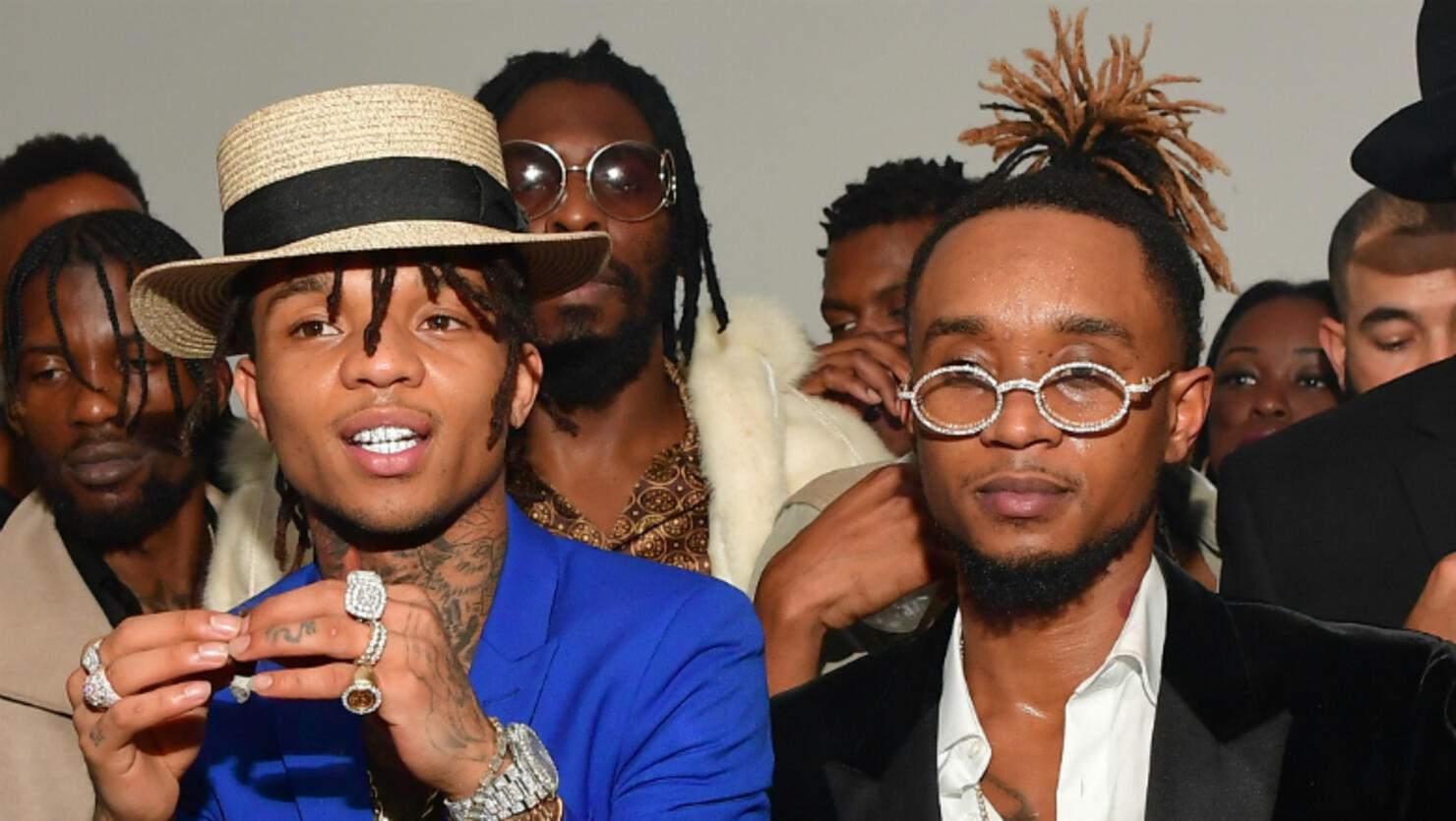 Bernadette Walker, the mother of hip-hop duo Rae Sremmurd, recently opened up about the death of her ex-husband Floyd Sullivan, who was allegedly killed by their 19-year-old son Jamil Ali Sullivan, also known as Michael.
In an interview with People, Swae Lee and Slim Jxmmi's mother spoke candidly about her son, who she said suffers from schizoaffective disorder, admitting that she believes she could've been his victim. "I'm not going to say that, 'Something like this was unexpected,'" Bernadette claimed. "Of course even though it wasn't unexpected, you still don't expect it. He has threatened me multiple times. This very well could've been me. He has shot guns more than once."
She also told the magazine that Michael and his father had a complex relationship. "It was very complicated — they had a very complicated relationship," she said. "It was sort of heartbreaking, but I felt like the only hope I had was that Floyd would somehow get through to him. But I think Floyd carried on with his own life and Michael just didn't understand. It's very complicated."
On January 6, police were called to a home in Tupelo where officers found Floyd's body, which had multiple gunshot wounds, TMZ reported at the time. Law enforcement officers told the outlet that Swae and Slim's younger half-brother was a person of interest in the shooting and was being held for psychiatric evaluation. He was later "released from a local psychological care facility and immediately arrested for murder."
Floyd, who was 62-years-old, helped raise both Swae and Slim since they were in middle school when they moved to Mississippi to live with their mother. Bernadette told People she's not sure what exactly led to her ex-husband's alleged murder, but said her son was easily agitated.
"I don't want to speculate — it could've happened to anybody because Michael really didn't need a rhyme or reason to do anything," she explained. "He was aggressive when he was off his meds, so it could've been as simple as asking him to do something that could've set him off."
As for how Swae and Slim are coping with the loss of their stepfather, Bernadette said, "everybody's trying to give them space and let them process what happened." She added, "It's still unbelievable. They're making funeral arrangements and everything. They're broken but they have to keep on because obviously they still have obligations. They're just dealing with it as best they can."
Bernadette hopes their unfortunate loss will help others take mental conditions more seriously. "I just want people to understand, especially in the black community, we don't take it seriously and we don't give it any weight," she said. "We just kind of accept that a person acts how they act or 'Hey, this person is a little weird.' But no, it needs to be something that's taken seriously. Michael was one of those people that had he done that, he probably would've had a great career. But instead, this is what happened."
She additionally noted that there need to be better laws put in place to help those with mental health issues as she explained that Michael had been both previously hospitalized and put in jail for his psych problems. "The mental health system is trash," Bernadette explained. "There were so many red flags. Even before I sent him back to Tupelo, Michael had been hospitalized more than once this year and each time they put him in a facility, they kept him for about two weeks. They didn't really do anything for him, they just kept him, like babysitting."
Photo: Getty Images