T.I.'s Son King Harris Caught On-Camera Fighting In School Bathroom
By Peyton Blakemore
January 16, 2020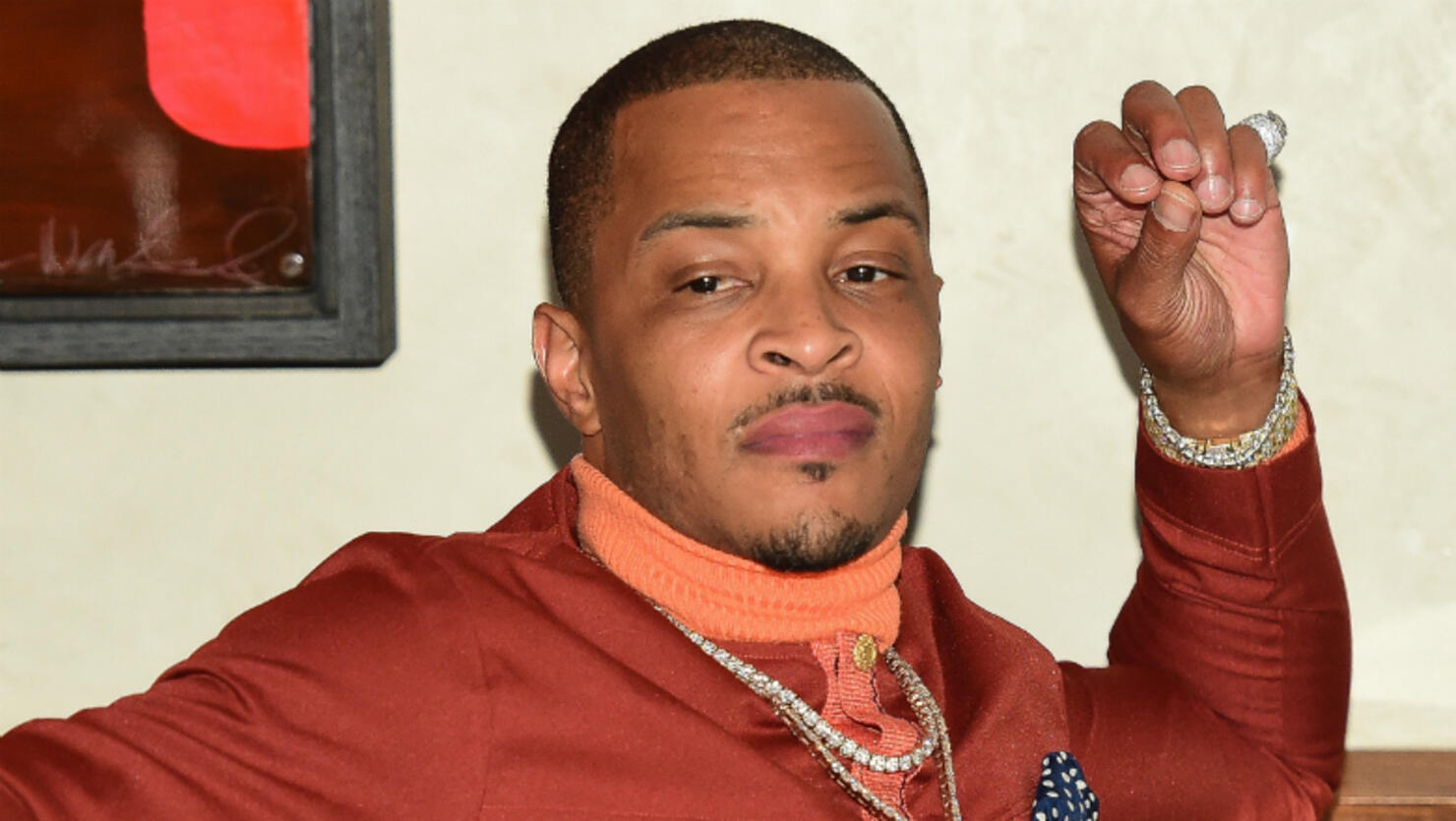 T.I.'s son Clifford "King" Joseph Harris III, who's also known by his stage name Kid Saiyan, was recently involved in a fight at school.
Footage of the brawl began making its rounds on social media earlier this week. The 22-second video, which was shared on Twitter, first shows the 15-year-old getting punched repeatedly while in a school bathroom. However, after a few seconds, King is shown throwing his opponent, an unidentified student, on a bathroom wall before elbowing him in the ribs.
Nearly half a dozen students looked on as King and the student exchanged blows. The fight appears to have been captured on an onlooker's phone.
As fans know, this is the second time T.I.'s family has been in the news in recent months. Late last year, T.I. was called out over controversial comments he made about his 18-year-old daughter Deyjah. While on an episode of the Ladies Like Us podcast, he told the show's hosts, Nazanin Mandi and Nadia Moham, that he visits the gynecologist with the teen to "check her hymen" and ensure she's still a virgin.
T.I.'s comments sparked immediate outrage with many calling T.I.'s method of "protection" archaic, intrusive, and just plain wrong.
After weeks of backlash, the 39-year-old rapper, who was supported by his wife Tiny, appeared on Jada Pinkett Smith's Red Table Talk to clarify his comments. "I came to clear up any misconceptions that have been surrounding how we interact and parent and what is appropriate and inappropriate," he began. "I think this surrounds a conversation I was having in a very joking manner. I just began to—from a place of truth—I began to embellish and exaggerate. I think people kinda took it extremely literal, because if you put any of my reputation... Who I am as a father, who I been...I honestly thought people knew me better than that."
Tip added that he didn't understand the sensitivity of the topic at the time, but said he "absolutely" does now.
He went on to clarify a few things about his visits to the gynecologist with Deyjah, saying he never went with her alone because mother, singer Ms. Niko, was always present. He also claimed that Deyja "never" objected to him being there. "She did have a problem with me talking about it, however, and I understand that," Tip admitted. "I am incredibly apologetic to her for that. Not to any of these other strangers or any of these weirdos who just kinda toss lies around for fun. She understands my intentions and she knows who I am, who I've always been."
Photo: Getty Images