Payne Lindsey, Donald Albright & More Win iHeartRadio Podcast Icon Awards
By Sierra Marquina
January 18, 2020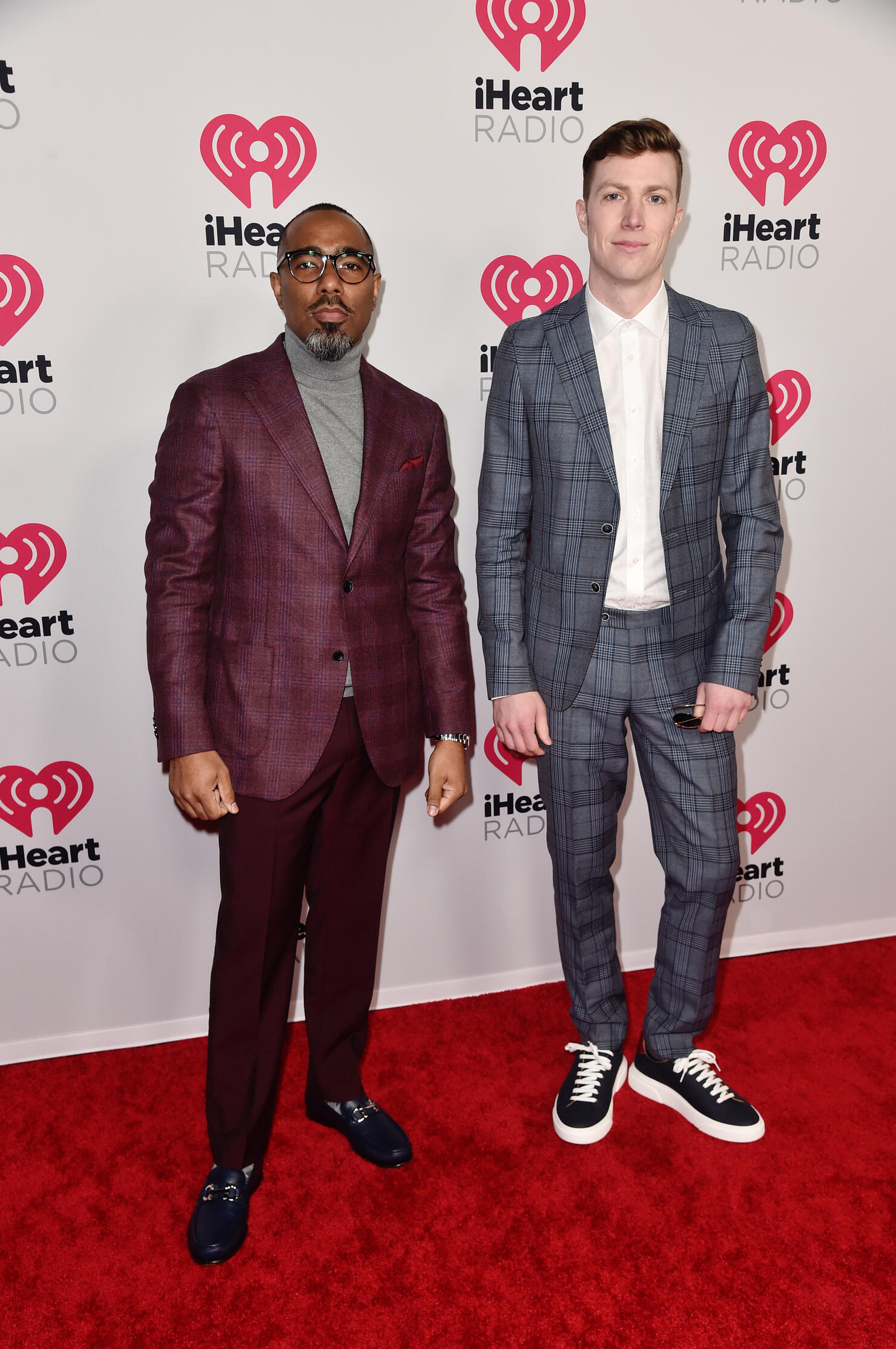 Tenderfoot TV's Payne Lindsey and Donald Albright were among those honored at the second annual iHeartRadio Podcast Awards. The awards show, held at the iHeartRadio Theater in Los Angeles on Friday, January 17, presented three Icon Awards to pay tribute to the creators, organizations and podcasts that have made groundbreaking contributions to podcasting's expanding role in today's popular culture.
Filmmaker Lindsey and music industry veteran Albright, who are behind captivating crime podcasts like "Atlanta Monster" and "Up and Vanished," received the Audible Audio Pioneer Award for their influence which paved the way for true crime podcasts.
Their startup, Tenderfoot TV, is also behind critically acclaimed true crime podcasts "To Live and Die in LA," "Culpable" and "Sworn." Since its launch in 2016, Tenderfoot TV has surpassed 500 million downloads as a company, including 185 million downloads in 2019 alone. It was Lindsey and Albright who were among the first to use podcasting to reinvent traditional reporting, placing themselves in the action and bringing the listener on the journey whilst also reigniting cases and leading to actual arrests.
The New York Times' "1619" was honored with the Social Impact Award. The project-turned-podcast is a five-episode series hosted by award-winning journalist Nikole Hannah-Jones and is part of the New York Times' initiative to attempt to address "the consequences of slavery and the contributions of black Americans at the very center of the story we tell ourselves about who we are" on the 400th anniversary of the beginning of American slavery.
NPR's "Life Kit" was also honored and received the Innovator Award presented by Zoom. "Life Kit" is a podcast full of practical "life" information and guidance to help improve people's lives in regards to finance, health, wellness and parenting. NPR received the first-ever iHeartRadio Podcast Pioneer Award during last year's inaugural iHeartRadio Podcast Awards.
The iHeartRadio Podcast Awards honored more of the most entertaining and innovative podcasts across 30 categories, celebrating the incredible talent and wide variety of leaders across the booming podcasting industry. Click here to see the full list of winners from the 2020 iHeartRadio Podcast Awards.
Photo: Getty Images