DaBaby Caught On Video Assaulting Hotel Staff: Read His Response
By Regina Star
January 18, 2020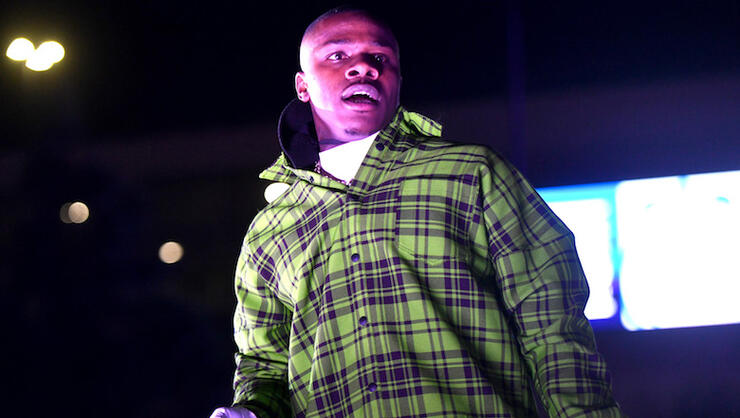 DaBaby had a physical altercation with one of his fans.
In video footage obtained by TMZ, the rapper can be seen getting into a heated confrontation with a hotel staff worker who reportedly followed the "VIBEZ" artist and his crew as they were exiting a Beverly Hills hotel. Per the outlet, the man in question trailed the musician and his entourage in hopes of getting a picture with the emcee, who then turned the guy around before shoving him inside the hotel lobby. As the celebrity gossip outlet reports, the incident transpired on December 19.
Apparently, no one called the cops after the altercation and DaBaby and his crew left the premises without further incident.
As the video went viral, DaBaby took to social media to clear the air on the situation — and slam TMZ for attempting to "assassinate my character." To summarize a series of notes he shared on Instagram, DaBaby claims the worker approached him for a photo as he was holding his 2-year-old daughter. Even after the rapper refused, the hotel worker moved around this entourage and continued recording him, and what transpired next is what's been captured down below.
DaBaby is no stranger to checking fans, even it that requires getting physical. In May 2019, the North Carolina native had a run-in with a heckler inside a Louis Vuitton store at South Park Mall. Things escalated when a fight ensued on camera, and DaBaby returned to social media with video footage of the aftermath — the guy was left bleeding on the ground. The star and his posse also attacked a fan who allegedly became confrontational with him ahead of a concert in Massachusetts.
What's more, he kicked off the New Year with a battery arrest in connection to a robbery investigation.
Of his most recent incident, the 28-year-old attorney, Michael Heiskell, told TMZ, "Any actions taken by DaBaby were likely in self defense based upon his recall of the events and until the video is thoroughly reviewed we have no further comment at this time."
Photo: Getty Images