Incubus Announces New Single And Video 'Our Love' Out January 31
By Eliot Hill
January 18, 2020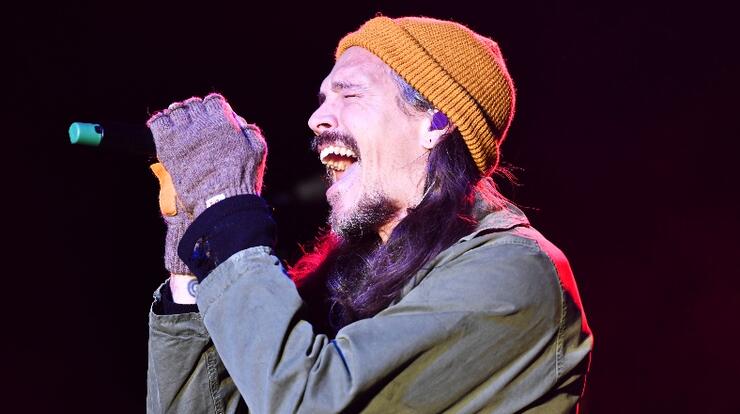 On Friday (January 17), Incubus announced its new single "Our Love" and an accompanying music video will premiere at the end of the month on January 31.
Incubus' announcement came with a short teaser video featuring a guitar riff and drums that has fans already obsessed with the unreleased song. "I liiiiiiike it!!! I hear some science!" one fan wrote referencing the band's 1997 album, S.C.I.E.N.C.E. "The opening guitar rift and percussion sound tight!" another impressed fan wrote.
The new music isn't a total surprise to fans as Incubus announced at the beginning of the year that a song would be coming and have been teasing new music for at least six months. Although, initially, "Our Love" was slated to drop the song on Friday — but what's a couple more weeks, right?
"Our Love" will be the band's first song since "Into the Summer" was released in August 2019.
Incubus recently celebrated 20 years of its breakthrough third album Make Yourself and wrapped up a tour supporting the anniversary at the end of last year. So far, the band just has a few one off shows slated for 2020 but fingers crossed that will change as new music is released.
"We have at least four songs that are completely done and at least one or two others that have videos already and a bunch of other ideas that are floating around that we might try to chip away at when we get back," bassist Ben Kenney told Billboard last autumn. "I think the key thing is we're having fun and we're not really trying to chase any brass ring with it. We're just trying to experiment and explore what we're capable of doing, and all the while not take ourselves too seriously and just really enjoy what we get to do."
But if you're expecting a full-length album, the band is diverting from releasing LPs. "We don't want to get stacked up in a studio making an album," Kenney explained. "We have to adapt our process 'cause the albums themselves don't actually make as big a splash as they used to."
Incubus' last album, 8, was released in 2017.
Photo: Getty Images
Chat About Incubus Announces New Single And Video 'Our Love' Out January 31