Cheating Man At Soccer Game Gets Caught With Side Chick On TV
By Dave Basner
January 21, 2020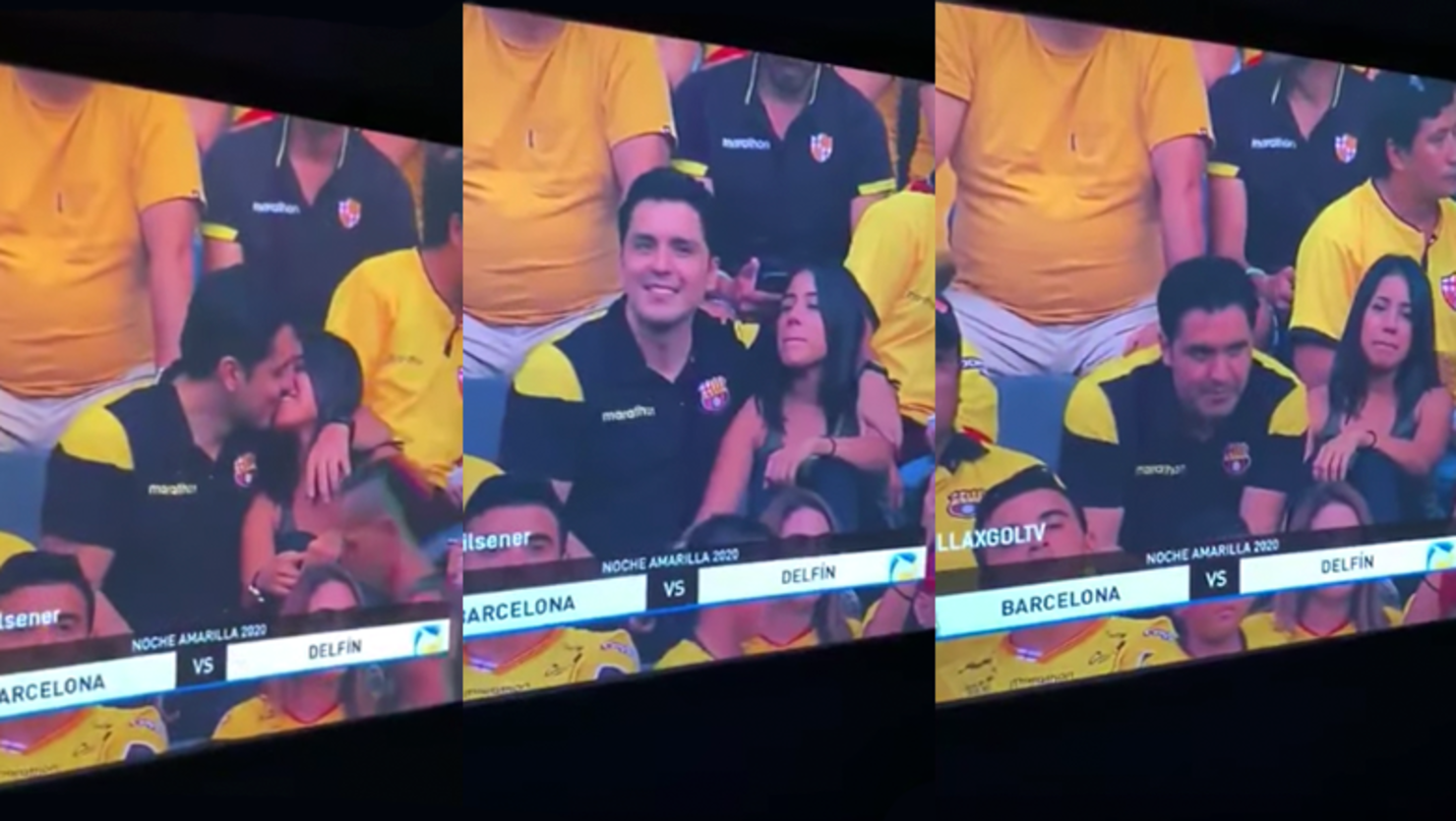 If you are going to do something you shouldn't be doing, it's probably best to do it in front of the least amount of people as possible to avoid being seen by someone who might know you. So if you are going to cheat on someone, you're better off going to a dimly lit restaurant than, say, a sporting event. In fact, if there was any doubt, there have been a few stories lately where people at games have been put on the giant screen at the arena with someone they clearly shouldn't be with.
Well, that just happened again at a soccer match in Barcelona where the cameras cut to a man passionately kissing the woman next to him, but when he realized his make out session was being aired on TV, his smile faded away and he got really awkward.
Sure there is no information on the couple or what is truly going on there - perhaps the guy just called out sick from work - but based on their reaction, it seems they probably weren't supposed to be together.
It wasn't just a bad day for that man and woman, the home team lost 1-0.
Photo: YouTube