Fall Out Boy Makes An Epic Guest Appearance On 'The Price Is Right'
By Lindsey Smith
January 21, 2020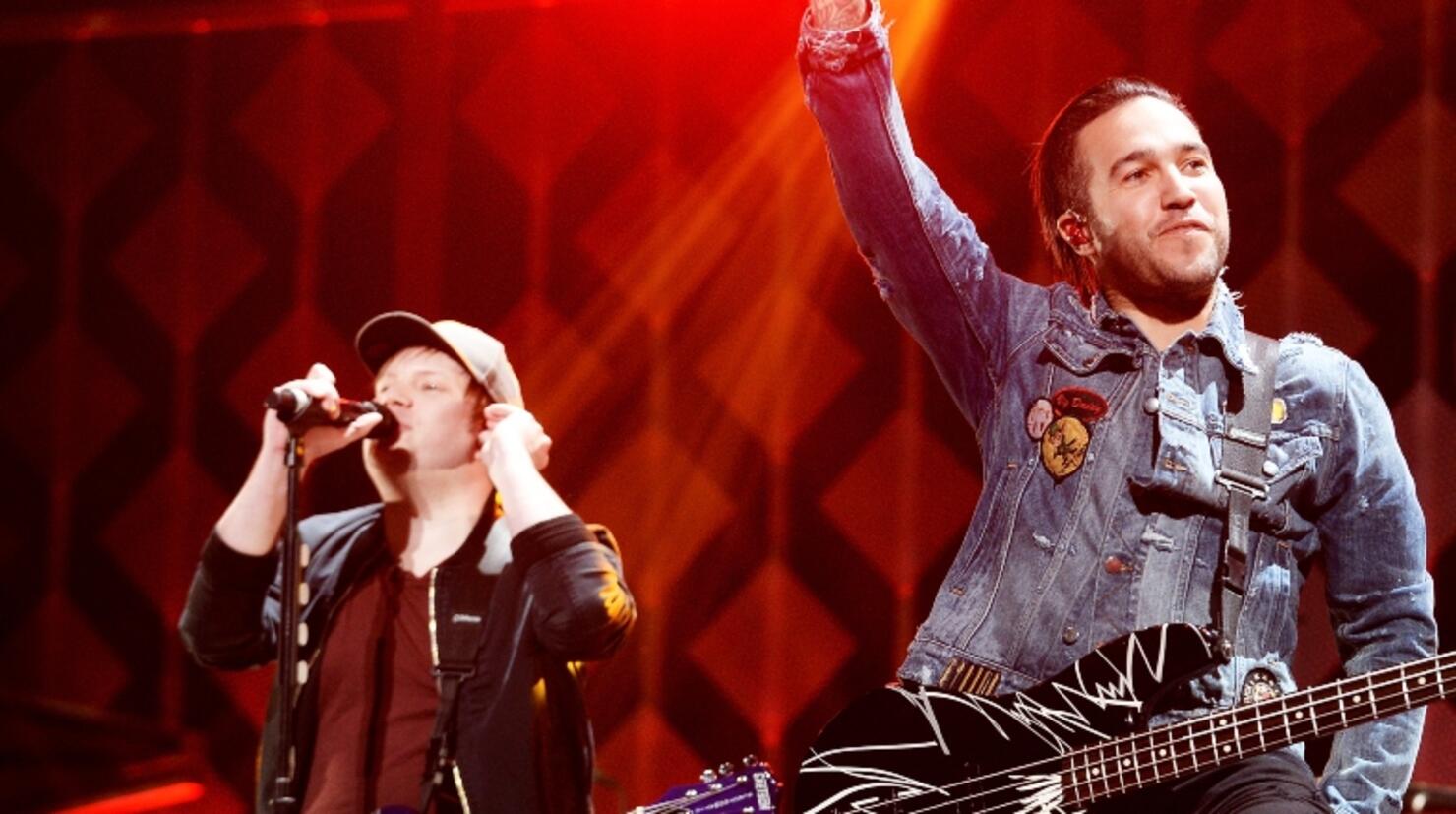 Fall Out Boy's Pete Wentz and Patrick Stump took to a different kind of stage on Tuesday (January 21). 
The duo appeared on The Price Is Right as part of its Music Week to correspond with the 62nd annual Grammy Awards. The Grammys are set to air January 26, 2020 on CBS and will be hosted by Alicia Keys for the second year in a row.
The rockers got to hear those infamous words: "come on down!" as they were chosen to test their skills at the infamous game show. But that wasn't all they got to do, the guys also got to be fill-in models! 
While, they may want to keep their day jobs in the music industry, the pair did a pretty fantastic job filling in for the usual models. Stump did a stellar job showing off a set of speakers, a wine cooler, and a keg cooler. 
Wentz, meanwhile, showed off his bartending skills as he expertly shook a cocktail shaker over his shoulder behind the prize of a bar and stool set. The pair even consoled a contestant who had won a trip to Paris!
Fall Out Boy wasn't the only musical guests to appear on the show, Diplo and Anderson .Paak also tried their hands at joining The Price Is Right cast.
Fall Out Boy released its animated "Bob Dylan" video at the end of last year and will also be heading out on the Hella Mega Tour— a massive stadium tour with Weezer and Green Day slated to kick off this summer.
Photo: Getty Images