Green Day, Fall Out Boy, Weezer Announce 'Hella Mega Tour,' Share New Songs
By Nicole Mastrogiannis
September 10, 2019
IT'S HAPPENING! Green Day, Fall Out Boy and Weezer are heading out on tour together, and it's gonna be a "Hella Mega Tour" — literally. All three bands are hitting the road on their newly-announced tour, which kicks off in the US in 2020 on July 17th in Seattle and makes stops in cities including San Francisco, Los Angeles, Dallas, Miami, Atlanta, Chicago, New York and more before wrapping up on August 29th in Philadelphia. More dates are expected to be announced, and The Interrupters will also be joining the trek
The bands made the joint announcement with a hilarious parody of the epic fight scene in Anchorman which shows Billie Joe Armstrong as Will Ferrell's character Ron Burgundy, Pete Wentz as Vince Vaughn's Wes Mantooth, and Rivers Cuomo as Luke Wilson's Frank Vitchard.
To celebrate the upcoming "Hella Mega Tour," all three bands released a new song each. Green Day has returned with a new single "Father of All..." (which is also the name of their new album), Fall Out Boy has teamed up with Wyclef Jean on a new song called "Dear Future Self (Hands Up)," and Weezer is introducing fans to their forthcoming new album Van Weezer by sharing its lead single "The End of the Game" and the LP's cover art.
Green Day's "Father of All..." follows their 2017 Greatest Hits: God's Favorite Band album and 2016's Revolution Radio. In the YouTube description of the song, Billie writes, "this record is The New! soul, Motown, glam and manic anthemic. Punks, freaks and punishers! The Dirty messy. The Stink., The lyrics are like a party and lifestyle of not giving a f***. The life AND death of the party. Not political. Surviving in chaos. The real s**t. Me Mike and Tre of the Green Day cut through the bulls**t. That's how it's always been for us. Everything else is fake. Frauds I tell ya!! Rock has lost its balls. We're gonna t**b** all these mother f***ers. The baddest rock band on the planet that gives a s**t. 'Glorious' or 'glorious anarchy' seems to be the word that keeps coming up that reflects Dancing Tribalism Anxiety Joy Violence Drugs Booze Dangerous songs for dangerous kids! Our motto?? 'Nothing says f*** you like a unicorn' Love And kisses Billie."
For their latest single, Fall Out Boy teamed up with Wyclef Jean for "Dear Future Self (Hands Up)," on which atop the surf rock-inspired sound, Stump sings in the chorus, "Hands up, ready for the boom/ Never mind the rocket launcher, talking 'bout a tune/ You can hear us coming with the zoom/ Listen to the 'Boom, boom,' we are breaking through."
Van Weezer is one of two new albums that Weezer has up their sleeve, the second being Okay Human, which both follow 2019's Teal Album and Black Album. "The End of the Game" is the first taste of Van Weezer and showcases a Van Halen-influenced rock sound with shredded guitar riffs. Rivers Cuomo sings in the chorus, "The melody can't find you/ I'm incomplete without you/ I guess we've reached the end of the game/ Hit me."
The Van Halen influence also takes shape in the Van Weezer album cover.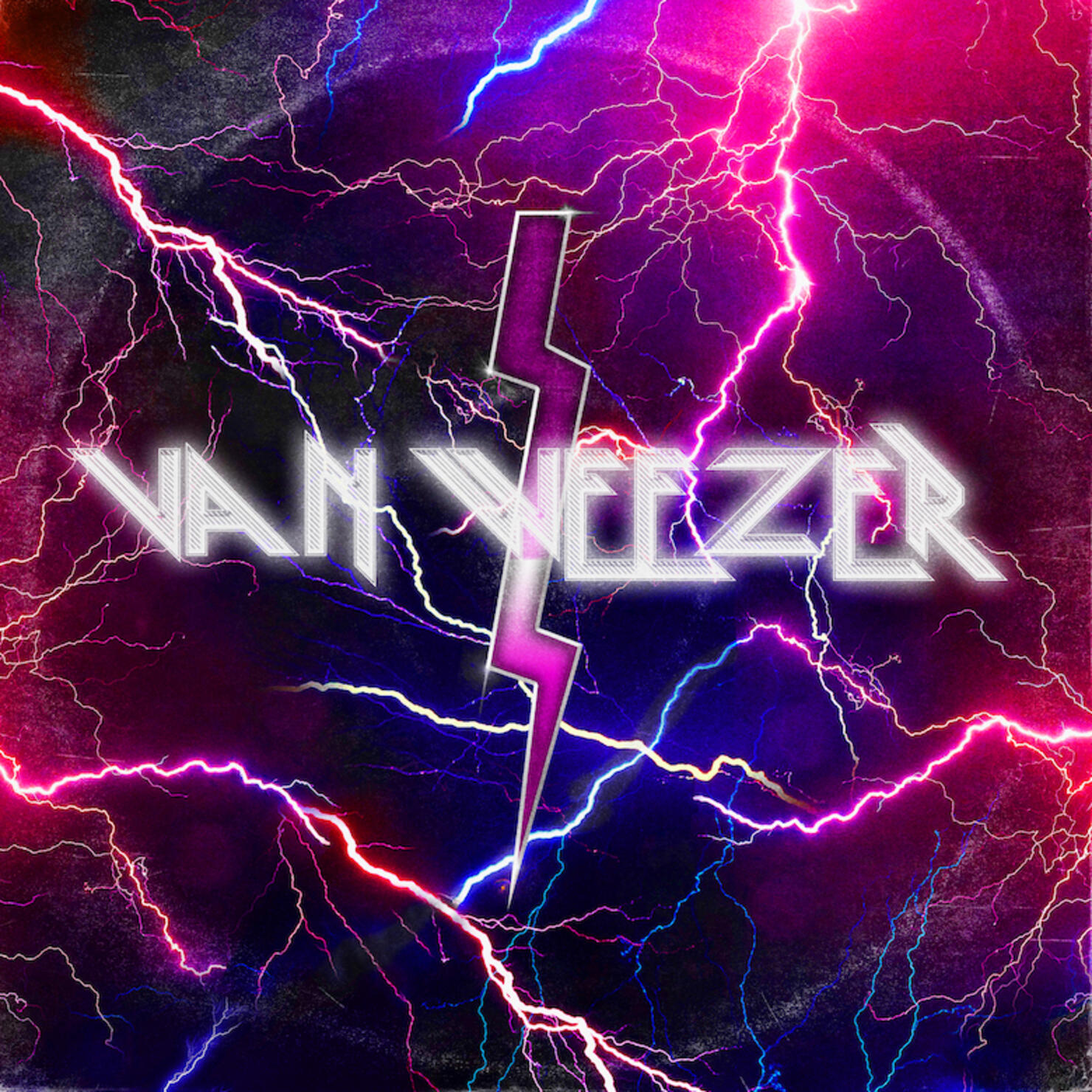 Fans first caught wind that the "Hella Mega Tour" was coming when actor Rainn Wilson, who played Dwight Schrute on The Office, posted a video to his Instagram sipping a latte with Weezer's Rivers Cuomo's face in the foam. Green Day's Billie Joe Armstrong then commented on the post, tagging Cuomo and Fall Out Boy's Pete Wentz, writing "hella mega." Then, fans uncovered the password-protected website hellamegatour.com which just featured a GIF of The Office fan favorite beet farmer/paper salesman/ assistant to the regional manager Dwight:
2020 US "Hella Mega Tour" Dates:
7/17 - Seattle, WA @ T-Mobile Park
7/21 - San Francisco, CA @ Oracle Park
7/24 - San Diego, CA @ Petco Park
7/25 - Los Angeles, CA @ Dodger Stadium
7/28 - Commerce City, CO @ DICK'S Sporting Goods Park
7/31 - Dallas, TX @ Globe Life Field
8/1 - Houston, TX @ Minute Maid Park
8/5 - Miami Beach, FL @ Hard Rock Stadium
8/6 - Jacksonville, FL @ TIAA Bank Field
8/8 - Atlanta, GA @ SunTrust Park
8/11 - Minneapolis, MN @ Target Field
8/13 - Chicago, IL @ Wrigley Field
8/15 - Pittsburgh, PA @ PNC Park
8/16 - Hershey, PA @ Hersheypark Stadium
8/19 - Detroit, MI @ Comerica Park
8/21 - Washington, DC @ Nationals Park
8/22 - New York, NY @ Citi Field
8/24 - Toronto, Canada @ Rogers Centre
8/27 - Boston, MA @ Fenway Park
8/29 - Philadelphia, PA @ Citizens Bank Park