Aerosmith Says It Has No Time To Rehearse With Joey Kramer Before GRAMMYs
By Andrew Magnotta @AndrewMagnotta
January 22, 2020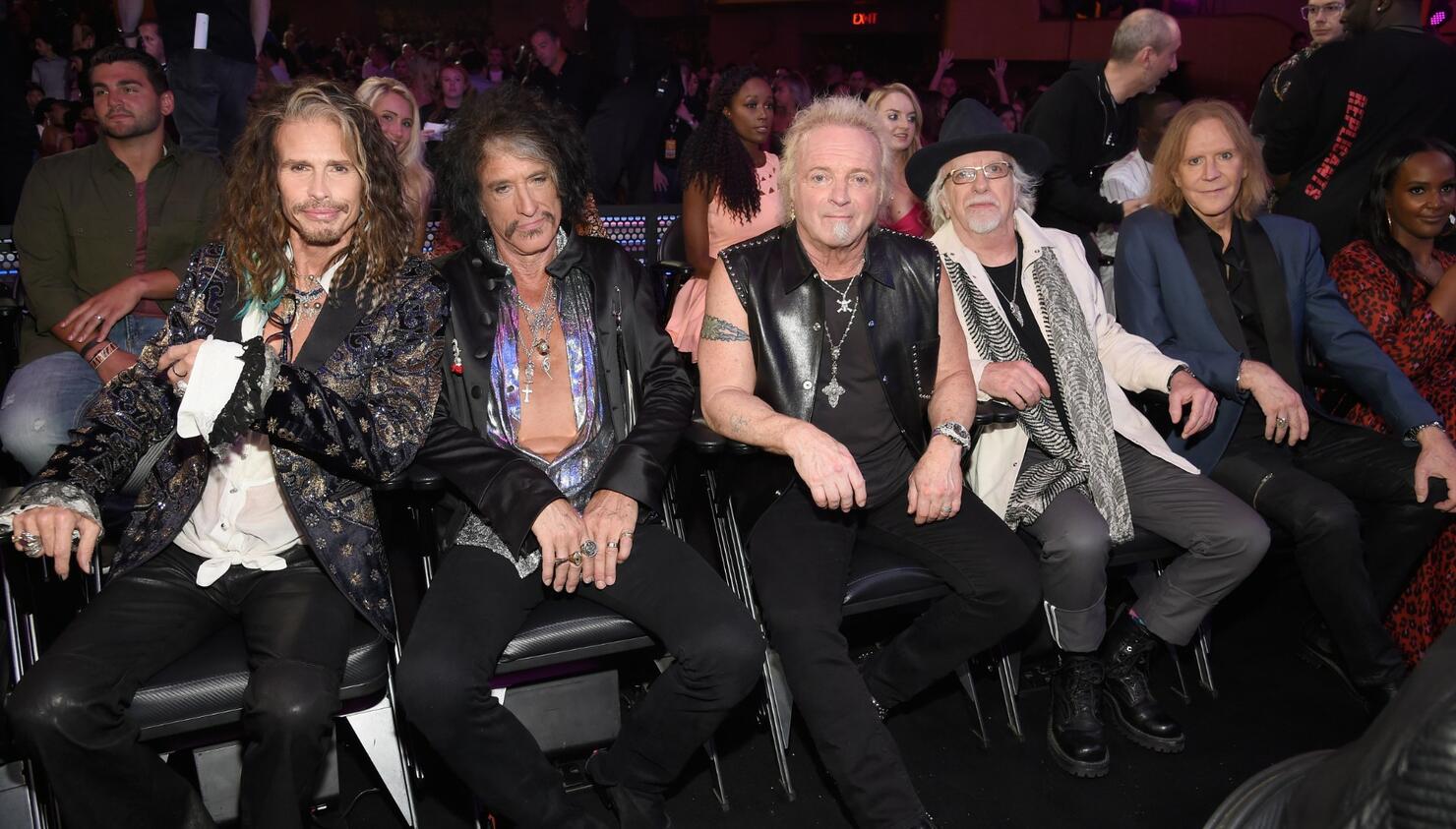 Aerosmith is not taking personally drummer Joey Kramer's lawsuit over his alleged Grammy's "freeze-out," but the band isn't budging on its stance either.
Kramer, who has been sidelined with a shoulder problem since last spring, sued the band on Friday for preventing him from rejoining ahead of two historic events this weekend, when Aerosmith is to be given the GRAMMYs Lifetime Achievement Award and to be named MusiCares Person of the Year for 2020.
In a response to Kramer's suit to People magazine, Aerosmith said the drummer waited too long to reconnect with the band after rehabbing his injury.
"Joey Kramer is our brother; his wellbeing is of paramount importance to us," said the band. "However, he has not been emotionally and physically able to perform with the band, by his own admission, for the last six months. We have missed him and have encouraged him to rejoin us to play many times but apparently he has not felt ready to do so."
Before permitting Kramer to return to Aerosmith, the band insisted he record an audition to prove he was back in peak playing shape. Kramer initially refused, arguing that the treatment was insulting for someone who had been in the band for 50 years. Earlier this month, however, he relented and went through with the audition only to be told his performance lacked "energy."
Kramer doesn't want to miss out on a historic weekend, but his band mates don't want to drop the ball on the Grammys stage with a lackluster performance.
Furthermore, Aerosmith says it's too late in the game to change course before this weekend.
"Joey has now waited until the last moment to accept our invitation, when we unfortunately have no time for necessary rehearsals during Grammy week. We would be doing a disservice to him, to ourselves and to our fans to have him play without adequate time to prepare and rehearse."
The band concluded the statement by chastising Kramer for filing a lawsuit, despite the limited rehearsal window, and emphasized that Kramer is welcome to join the band at both events, with the exception of the performances.
"We are bonded together by more than our time on stage," the band said.
Kramer contends that part of the reason he did not agree to audition sooner was because he was so blindsided and upset by the ramped up scrutiny.
A source told People that Kramer was only asked to audition because he no-showed at rehearsal several times.
Photo: Getty Images