Aerosmith To Be Named 2020 'MusiCares Person of the Year'
By Andrew Magnotta @AndrewMagnotta
October 4, 2019
Rock and Roll Hall of Famers Aerosmith have another accolade coming their way, one with a little more meaning than some of their prior honors.
The band is set to be recognized next year for its philanthropic efforts and impact on American music history, MusiCares has announced.
The band, which is currently celebrating its 50-year anniversary, will be honored at the 30th anniversary MusiCares benefit gala and then again at the 62nd annual Grammy Awards in January.
MusiCares notes that in addition to supporting its mission of providing resources to the care for the health and welfare of musicians in need, Aerosmith has also supported many other causes, including Steven Tyler's Janie's Fund for victims of trauma, abuse and neglect.
The band announced the accolade Thursday night at its Las Vegas 'Deuces Are Wild' residency and the Recording Academy followed-up with a statement Friday morning.
"As we continue to expand our services to people in need, we are thrilled to pay tribute to one of the most beloved bands of all-time," said Deborah Dugan, President/CEO of MusiCares and the Recording Academy. "Aerosmith has walked the walk when it comes to raising funds to impact music people in recovery. It is sure to be an amazing evening."
Proceeds from the January 24 MusiCares gala will help provide essential support for the charity's initiatives to provide a safety net of critical assistance for musicians and others in the music industry in times of need.
The 2019 MusiCares Person of the Year was Dolly Parton. In 2018, Fleetwood Mac became the first band to ever receive the honor.
Photo: Getty Images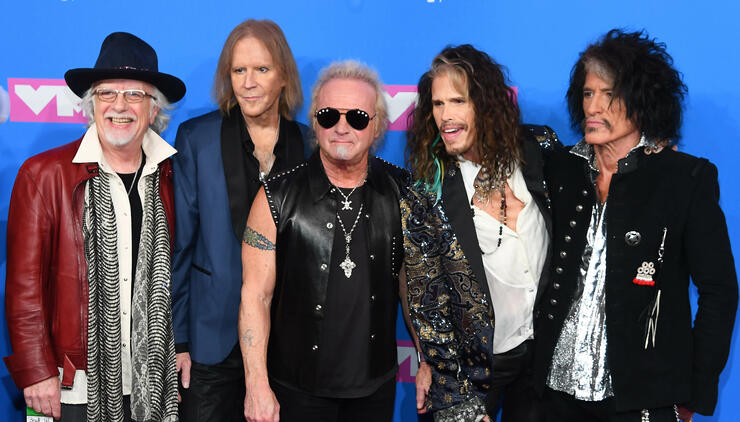 Chat About Aerosmith To Be Named 2020 'MusiCares Person of the Year'