Former Beatles Drummer Says Band "Could Have Been Nicer" After Firing Him
By Andrew Magnotta @AndrewMagnotta
January 22, 2020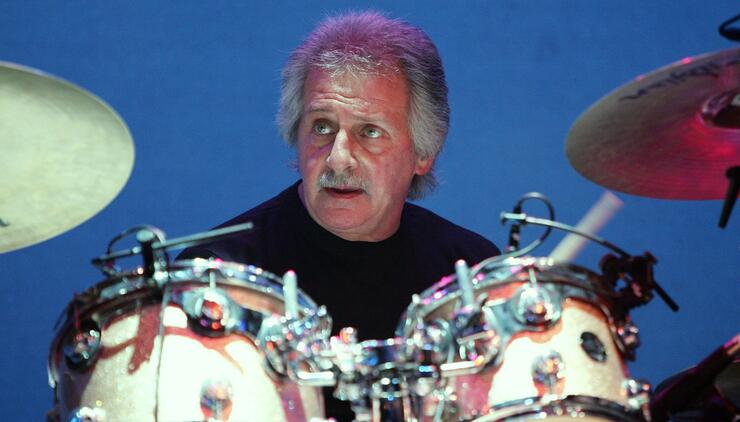 Former Beatles drummer Pete Best says getting fired from what became the most successful band of all-time was difficult enough without later being publicly disparaged by his former mates, music icons John Lennon, Paul McCartney and George Harrison.
Best joined The Beatles in 1960, about three years before Beatlemania took hold. He was with The Beatles when they cut their teeth over the course of multiple squalid house band residencies in Hamburg, Germany, and played over 200 gigs with them.
But when producer George Martin complained about Best's performances in the Beatles' earliest recording sessions, the drummer got the ax.
"They could have been nicer. They put a lot of boots in".

Pete Best, the first drummer for The Beatles, tells Ryan about the turbulent relationship he had with his former bandmates.#LateLate pic.twitter.com/EzW0eyfgJm

— The Late Late Show (@RTELateLateShow) January 17, 2020
Hearing that he wasn't good enough was tough to take, Best admits, but Lennon, McCartney and Harrison really "put the boot in later" talking about him in interviews.
"Initially, I wasn't a good enough drummer, then all of the sudden I was 'anti-social,' 'didn't talk,' 'moody,' 'slow-witted'...," he recalled. "Come on, guys, gimme a break. You already kicked me out of the band. Lay off me, just let me get on with my own life."
The Beatles left it to their manager Brian Epstein to break the news to their drummer. Best handled the business side of the band up to that point and assumed the two were meeting about business.
They were, but it wasn't a subject either wanted to address.
"I thought it was going to be a brain-picking session," he said. "I walked in and Brian wasn't his usual, cool, calm, placid self; he was very agitated and I looked at him and I said, 'Whoa, something smells here...'
The worst part about the conversation that followed was when Epstein noted that a replacement had "already been arranged."
Best said he expected the Beatles to have a No. 1 record, but what happened next "No one in their right minds could have reckoned on that."
Nowadays, Best says he has "no regrets. It was a wonderful experience to play with the biggest band in showbiz. I don't think anything will surpass that. I'm proud of my contribution."
Photo: Getty Images