Slash Confirms Guns N' Roses Has New Music: "Stuff Is Happening"
By Andrew Magnotta @AndrewMagnotta
January 22, 2020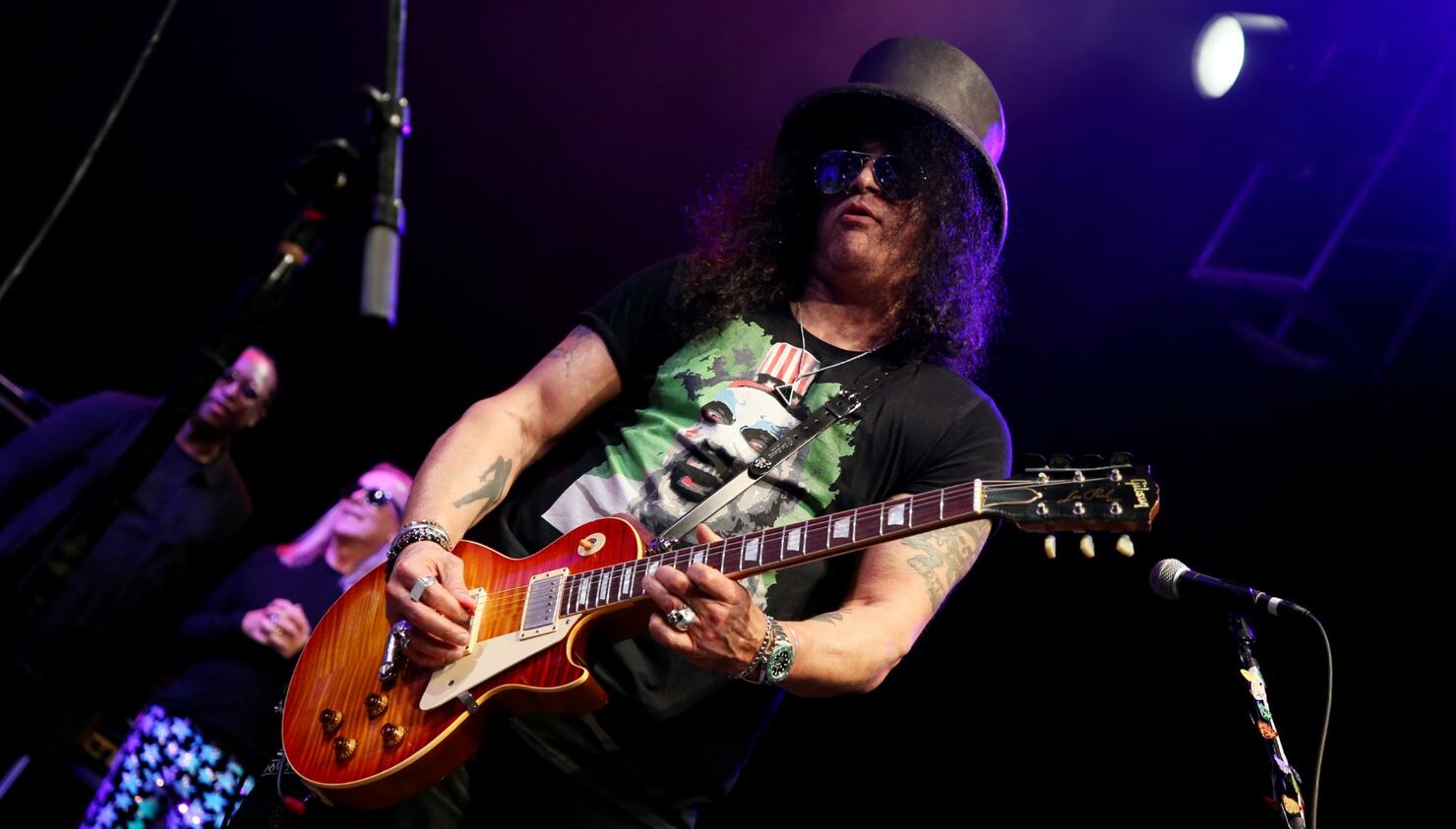 Guns N' Roses is indeed plugging away on material for what could be a new album, but the band still determining the manner in which to release the fruits of its labor.
It's been over a decade since GNR's last studio album arrived, and the industry has changed a lot in the intervening years.
Despite being prolific as a solo artist during his 20-year divorce from GNR, Slash told Guitar.com from last week's NAMM show the band is still processing the new music industry.
"There's been no definitive answer on anything, and I'll just keep to that," he said. "Stuff is happening, but there are no specifics. More than anything, it's because of the nature of the industry right now. It's just like, how do you want to do this? I mean, there's material and there's recording and there's s--t going on, but we're not really sure what we're doing with it right now."
The band's reluctance to jump back into the fray of the new music charts is understandable.
Guns N' Roses clearly hasn't needed new music in order to sell concert tickets, and the first studio recordings to feature Slash and bassist Duff McKagan since 1993 should be appropriately positioned for maximum impact.
Part of the intra-band debate surrounds the question of releasing an album "old school" or fully embracing the modern day streaming model.
Slash has previously voiced his support of the album-model, telling Eddie Trunk this past summer that he prefers a long-player to EPs or singles.
Slash's counterpart, GNR guitarist Richard Fortus, explained recently that the band has been workshopping new songs at sound checks for some time now. He added that he hopes something new will arrive this year.
Guns N' Roses kicks off its 2020 live schedule later this month at the Bud Light Super Bowl Music Festival in Miami.
For more details, tour dates and tickets, go here.
Photo: Getty Images