Genesis Ignites Reunion Hopes When Three Members Seen At Knicks Game
By Andrew Magnotta @AndrewMagnotta
January 24, 2020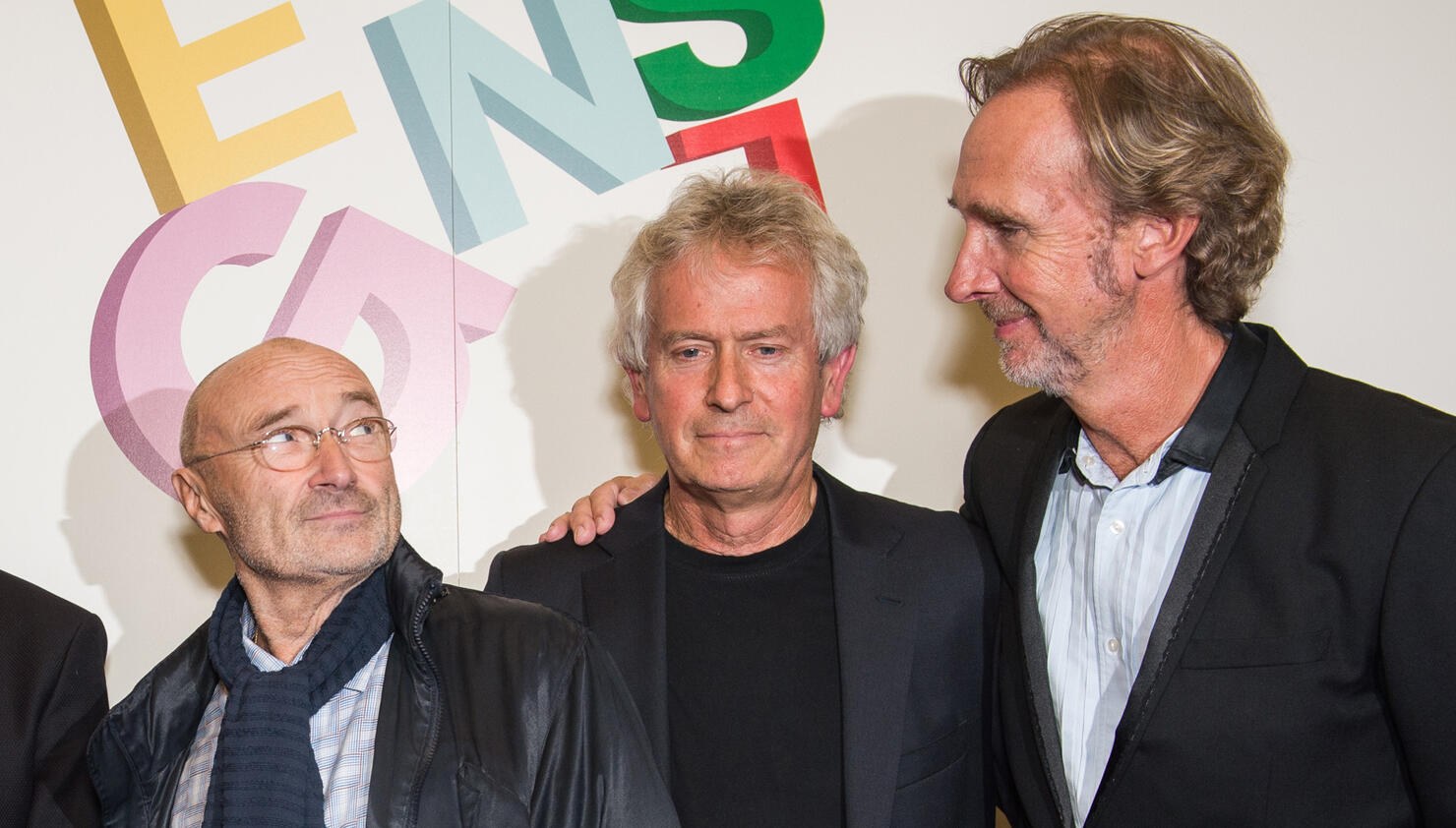 All three members of the last lineup of Genesis were seen together Wednesday night in New York City attending a Knicks game.
The evening at Madison Square Garden is fueling rumors that Phil Collins, Tony Banks and Mike Rutherford are finally angling for the reunion they've really never ruled out (with the exception of the few years Collins was retired).
Fans site Genesis News added to the speculation, reporting that the ...And Then There Were Three... trio was in the Big Apple to "test the waters for future activities."
That explanation certainly holds water, too. If Collins, Banks and Rutherford have any doubt that there's an appetite for a Genesis resurrection, MSG is a great place to be seen. Now that the suggestion is out there, the three can take stock of the fan reaction and begin plotting their next move.
While many bands of Genesis' stature spend their hiatuses bickering, Genesis fans have repeatedly had their hopes raised and then dashed over the past 13 years because of the fact that Collins, Banks and Rutherford have remained dear friends since setting aside their hit-making band.
A rep for Genesis told Rolling Stone this week that there was "nothing to report" regarding a potential reunion.
Rolling Stones also notes that Collins birthday is on January 30, so the three might have just been celebrating early.
Collins and Rutherford toured together this past summer, with Rutherford's Mike + The Mechanics supporting Collins on his solo tour of Europe. The two even reunited onstage to perform some Genesis material.
While Collins can't play drums anymore due to his health, the singer himself once suggested that his son Nic Collins could handle drum duties should Genesis reunite (Nic also plays drums in Phil's solo band).
All three men seemingly have their calendars open going forward, with Collins and Rutherford each having recently concluded touring cycles.
If Collins' health is in a good enough place, you have to ask: who says no?
Photo: Getty Images