Alicia Keys Says Kobe Bryant Grammy Tribute Came Together In Minutes
By Hayden Brooks
January 29, 2020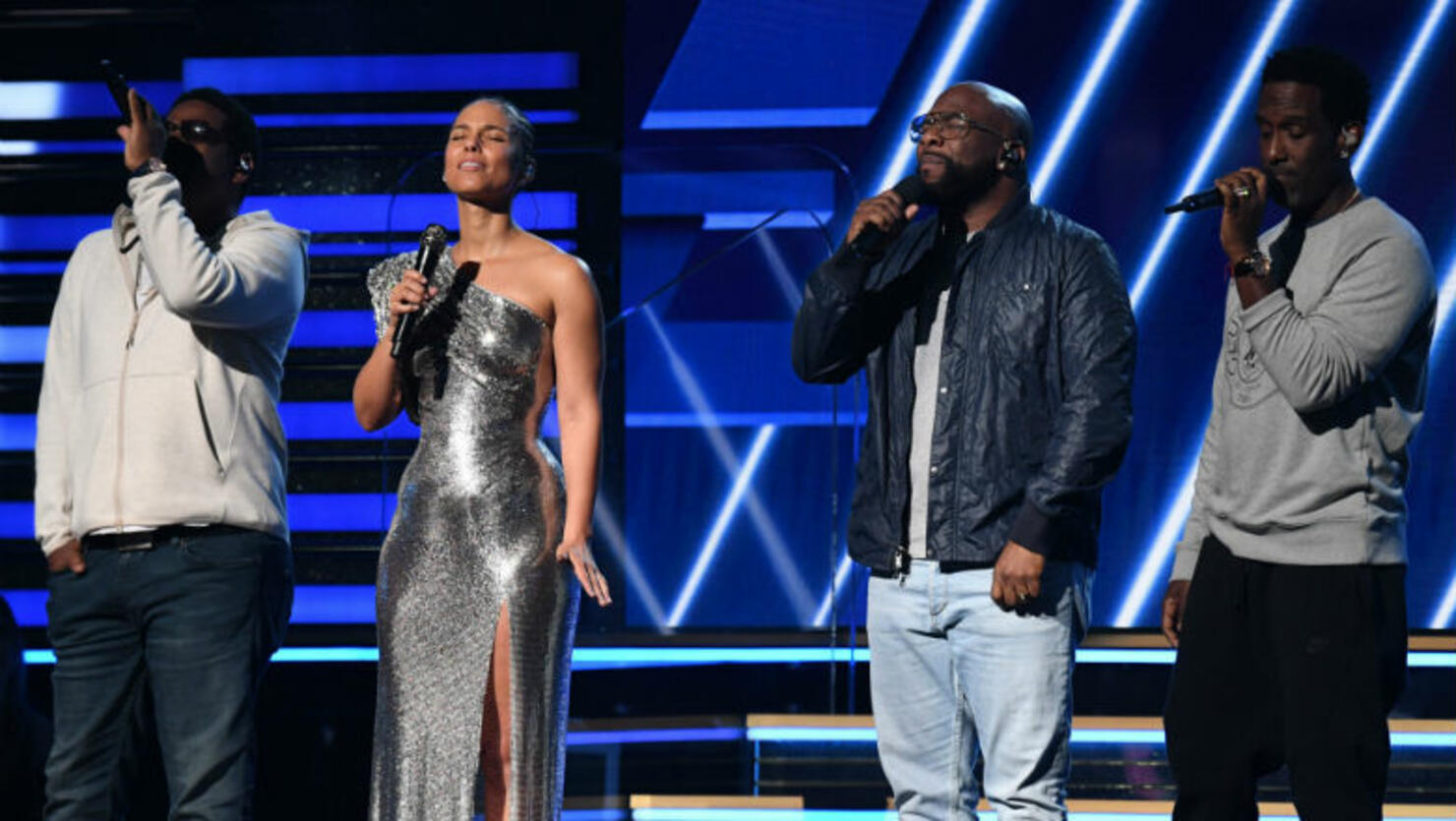 Like the rest of the world, Alicia Keys was shocked by the tragic loss of Kobe Bryant and has shared some insight about her tribute monologue at the 2020 Grammys, admitting that the opening segment, alongside Boyz II Men, was conceptualized in mere minutes.
During her recent appearance on The Ellen DeGeneres Show, the superstar, 41, recalled the stunning intro to the ceremony, which took place at the Staples Center in Los Angeles. "We were all freaking out because, obviously, hearing the news about Kobe and his daughter was so tragic, and none of us can still believe it right now to this day," the singer told DeGeneres. "It definitely was a crazy feeling because literally minutes before, we were going to do something else and we had to really figure out, 'How could we properly honor him in his house?'...It just so happened Boyz II Men was there, already, that night and we wanted to do something special, create something that felt like it was the right thing and we pulled it together."
If you didn't catch the moment, Keys kicked off her hosting duties on a tender note, speaking with the audience about banning together as a community, and then proceeded into an a capella version of Motown hit "It's So Hard to Say Goodbye to Yesterday" with the R&B group in honor of the late, great NBA star. "It was just beautiful. It was like that magic that happens when it's necessary," she added. Elsewhere during her Ellen appearance, Keys performed a stripped down version off her new single, "Underdog," off her upcoming album, Alicia, which is due March 20.
As you know, the former Los Angeles Laker's life was cut short on Sunday (January 26) after his helicopter crashed, killing all nine passengers on board, including Gianna. Bryant was 41. They are survived by Vanessa, as well as children, Natalia, 17, Bianka, 3, and Capri, 7 months.