Demon Bidding $666 On 'Price Is Right' Confuses Viewers
By Dave Basner
January 29, 2020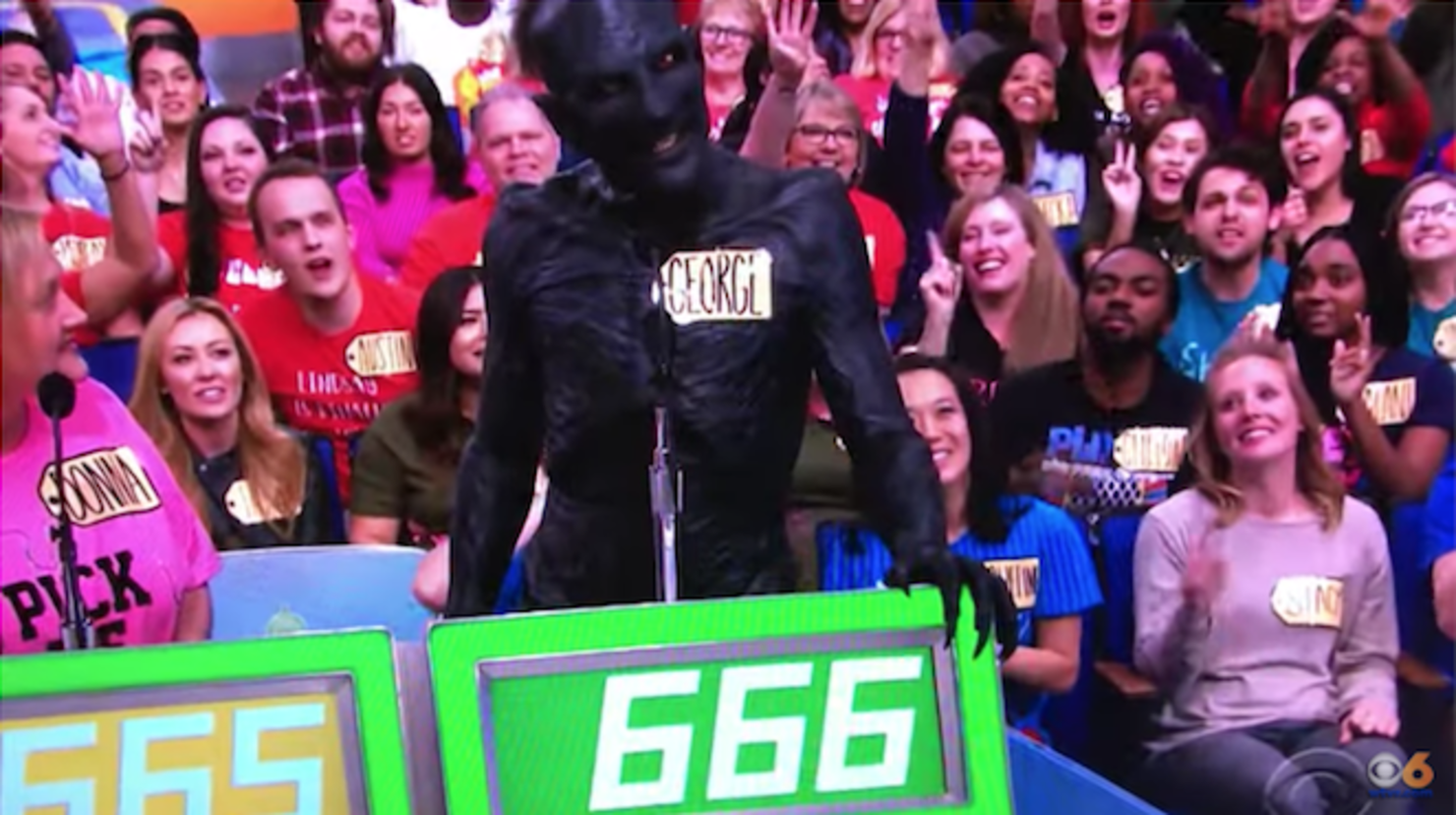 Some people watching The Price Is Right earlier this week were left pretty confused when a demon not only appeared on Contestant's Row, but he bid $666, an appropriate number because of its association to the devil. The man, who had what looked like charred skin and sharp claws, wore a name tag with "George" written on it. A contestant named Donna bids $665 before him and host Drew Carey asks for "George's" bid, which he delivers in a sinister voice. Then, the camera immediately cuts away.
The strange scene was enough for some local television stations to receive emails and calls from disturbed viewers.
Not surprisingly, it wasn't an actual demon trying to make his way to the Showcase Showdown, rather it was part of an ad for the CBS series Evil, which airs its finale on Thursday.
If you watch a longer version of the commercial break, you can see that the Price Is Right clip immediately follows an Evil ad, though it doesn't totally seem connected to it, which clearly was the point.
"George" the demon is actually a character on Evil. That didn't stop people tweeting about their confusion:
You can learn more about Evil here and catch the finale on Thursday night at 10/9c.
Photo: YouTube