Florida Georgia Line Calls 'Chillaxification Tour' A 'Bucket List Moment'
By Blake Taylor
January 29, 2020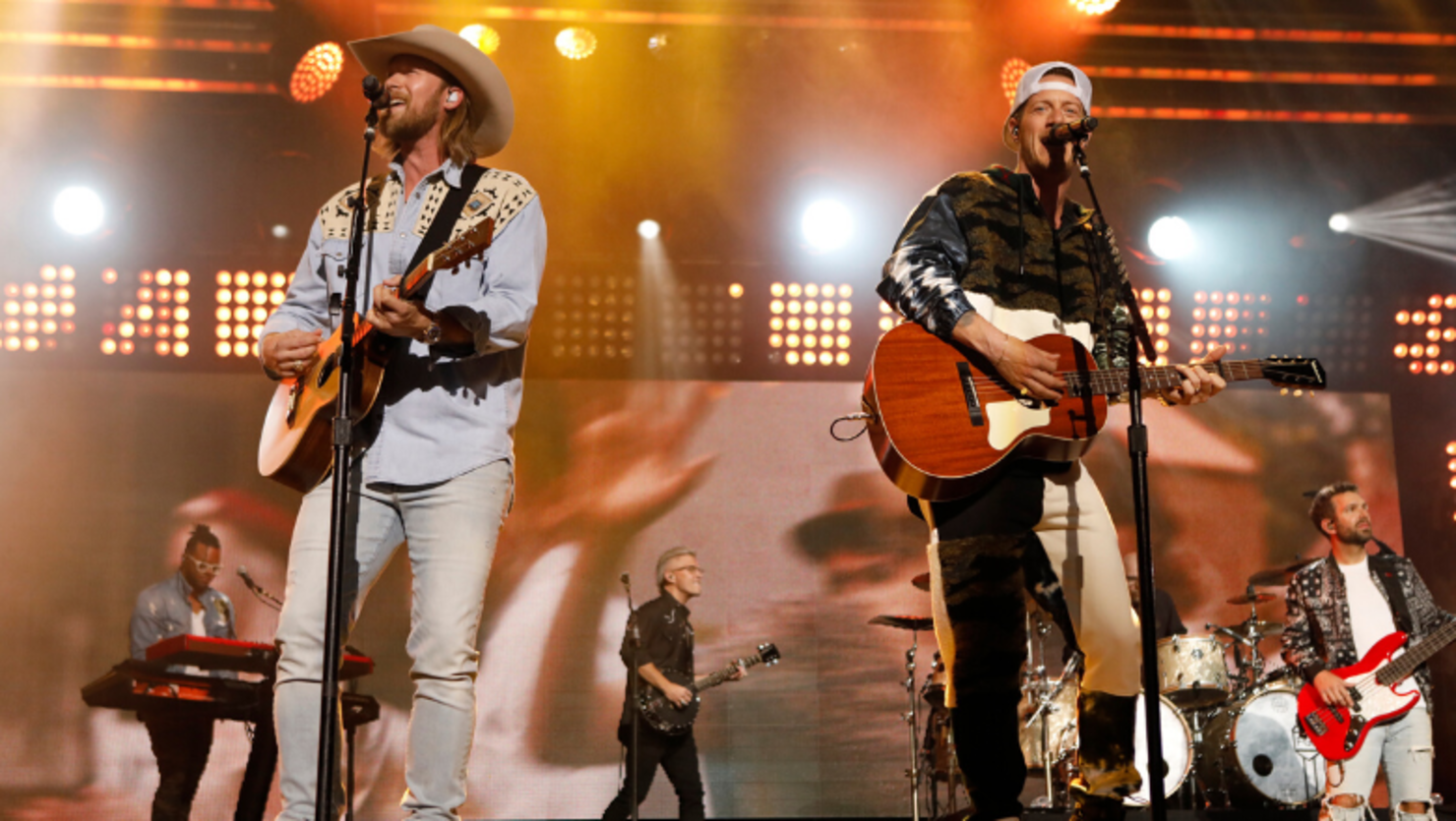 Florida Georgia Line will join Kenny Chesney on his "Chillaxification Tour" in just a few months for what the duo views as a once in a lifetime opportunity.
"Being asked to go on tour with Chesney was a bucket list moment for us, no doubt," the duo's Brian Kelley revealed to their record label. "We both grew up listening to Kenny as kids, and obviously he's a legend but still doing it at a great level, at a high level."
He continues, "And he's somebody that we've been learning from; we want to learn more from. He's been doing stadiums for like 15 or 20 years, which is crazy when you think about it."
The "Chillaxification Tour" includes both stadium and recently added amphitheater shows, however Florida Georgia Line will only perform at the stadium shows. Old Dominion and Michael Franti & Spearhead will also serve as opening acts for Chesney.
"These stadium shows are the most fun thing I do," Chesney previously said in a press release. "It's been a year, so when I get out there, I wanna make sure that No Shoes Nation is being rocked, having fun and getting all the music they can out of the day. We always try to do something different, bring someone new- and for anyone who's never seen Michael Franti and Spearhead, just wait!"
The tour will kick off on April 18 in Arlington, Texas at AT&T Stadium, with the first amphitheater show a few weeks later on May 7 in West Palm Beach, Florida. After making his way around the country, Chesney will conclude the tour with back-to-back shows in Foxborough, Massachusetts at Gillette Stadium on August 28 and 29.
For a full list of tour dates go here. Tickets for the tour are available now.