Beyonce Pays Tribute To Kobe & Gianna Bryant In Emotional Posts
By Peyton Blakemore
January 30, 2020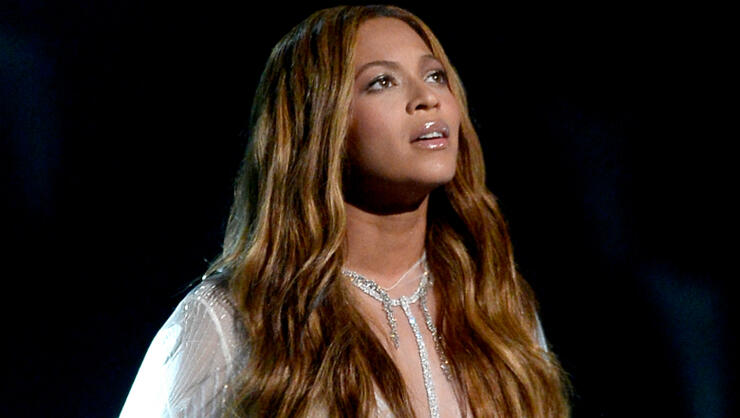 Like many across the world, Beyoncé is mourning the deaths of Kobe Bryant and his 13-year-old daughter Gianna.
The 38-year-old entertainer paid tribute to the father and daughter on Wednesday (January 20), days after the two, along with seven other passengers, were killed in a tragic helicopter crash.
Bey first posted two caption-less photos to Instagram — one of a young Kobe and one of Gigi — before sharing her third post, which showed Kobe kissing Gigi's head while they two sat courtside at a basketball game. Beyoncé captioned the heartfelt shot with a message of support to the Bryant family, promising to keep Kobe's girls — his wife Vanessa and three other daughters —Natalia, 17, Bianka, 3, and Capri, 7 months — in her prayers.
"I will continue to diligently pray for your Queens," the "Spirit" singer wrote. "You are deeply missed beloved Kobe."
Kobe and Gigi were among the nine people killed in the helicopter crash on Sunday (January 26) in Calabasas, CA. The nine passengers were on their way to a youth basketball game in Thousand Oaks with parents and players from the Mamba Sports Academy girls' team. While the crash remains under investigation, early reports suggest that heavy fog was possibly to blame for the accident.
On Tuesday (January 28), the National Transportation Safety Board revealed that the helicopter was not equipped with a terrain alarm system that could have warned the pilot he was approaching a hillside.
"So we know that this was a high-energy impact crash, and the helicopter was in a descending left bank," NTSB investigator Jennifer Homendy said at a press conference. She added that the helicopter was at 2,300 feet when it lost communication with air traffic controllers. The helicopter reportedly plunged at a rate of 2,000 feet per minute before crashing into a mountain in Calabasas.
NTSB officials believe a terrain awareness and warning system (TAWS) would have alerted the pilot of the terrain around him, especially since the crash occurred about 20 to 30 feet above an outcropping of the hill.
During Tuesday's press conference, Homendy confirmed that the NTSB requested that the Federal Aviation Administration (FAA) require TAWS on all helicopters that seated six or more passengers after a crash in Galveston, Texas back in 2004 killed 10 people. However, the FAA did not implement the recommendation and the proposal was closed, People reports. Homendy said the FAA has still "failed to act" on the advice.
Photo: Getty Images