Jessica Simpson Memoir Details Her 'Nostalgic Kiss' With Justin Timberlake
By Hayden Brooks
January 30, 2020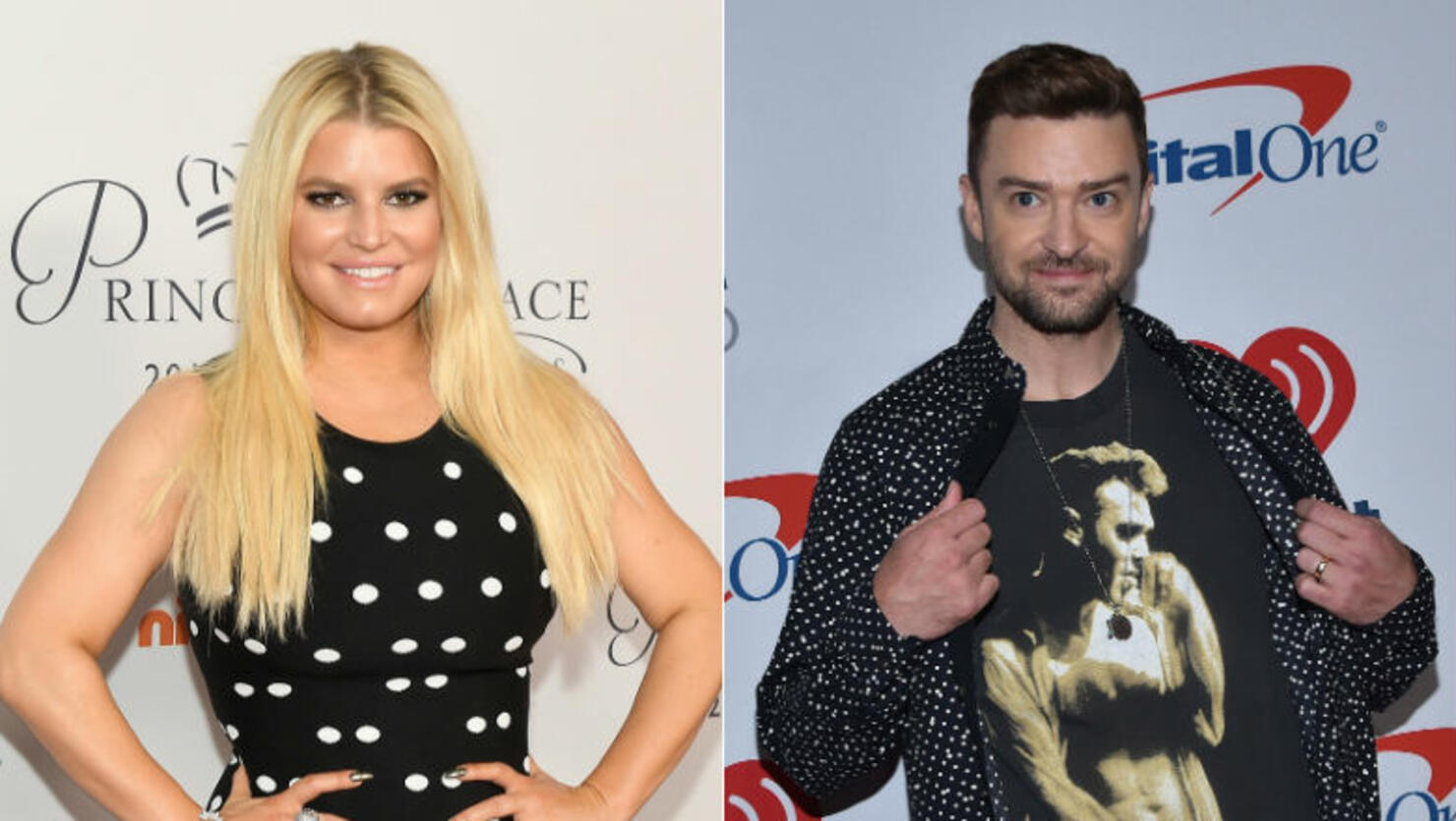 Jessica Simpson's promo circuit for her new memoir, Open Book, is the gift that keeps on giving.
Ahead of its release on Tuesday (February 4), the business woman took to Jimmy Kimmel Live! to share a bit more about the release, detailing a nostalgic kiss she shared with Justin Timberlake after she and Nick Lachey divorced in 2006. "After divorce and he was out of a relationship, he was, like, over at my house, we shared a nostalgic kiss, but I thought, 'Oh, this is interesting,'" she recalled during the interview. "And he took his phone out and started typing. And I was like, 'Okay, I hope that's not, like, another girl. Like, did I, like, stick my tongue out too much or, you know?'"
Simpson went on to admit that the kiss was a moment Timberlake and his former Mickey Mouse Club co-star Ryan Gosling had placed bets on when they were young. "But apparently him and Ryan Gosling had a bet on who would kiss me first when they were 12-years-old," she continued. "And so, he texted Ryan and said he won the bet. And I was like, 'Oh, okay. Um…So we don't kiss again. That's done.'"
Interestingly enough, the smooch would have been a dream come true for 12-year-old Simpson if it was with Gosling. "Ryan was the one that I was, like…when I was 12, I was, like, 'This guy is so cool and he's from Canada," she continued. "I don't know where that is on the map, but I really think that that's amazing.' And there was something so cute about him. But Justin won the bet."
Open Book will be available on February 4 and includes an audiobook, as well as six previously unreleased songs.