Woman Saved From Frozen Lake Gets Body-Shamed Over Rescue Video
By Dave Basner
January 30, 2020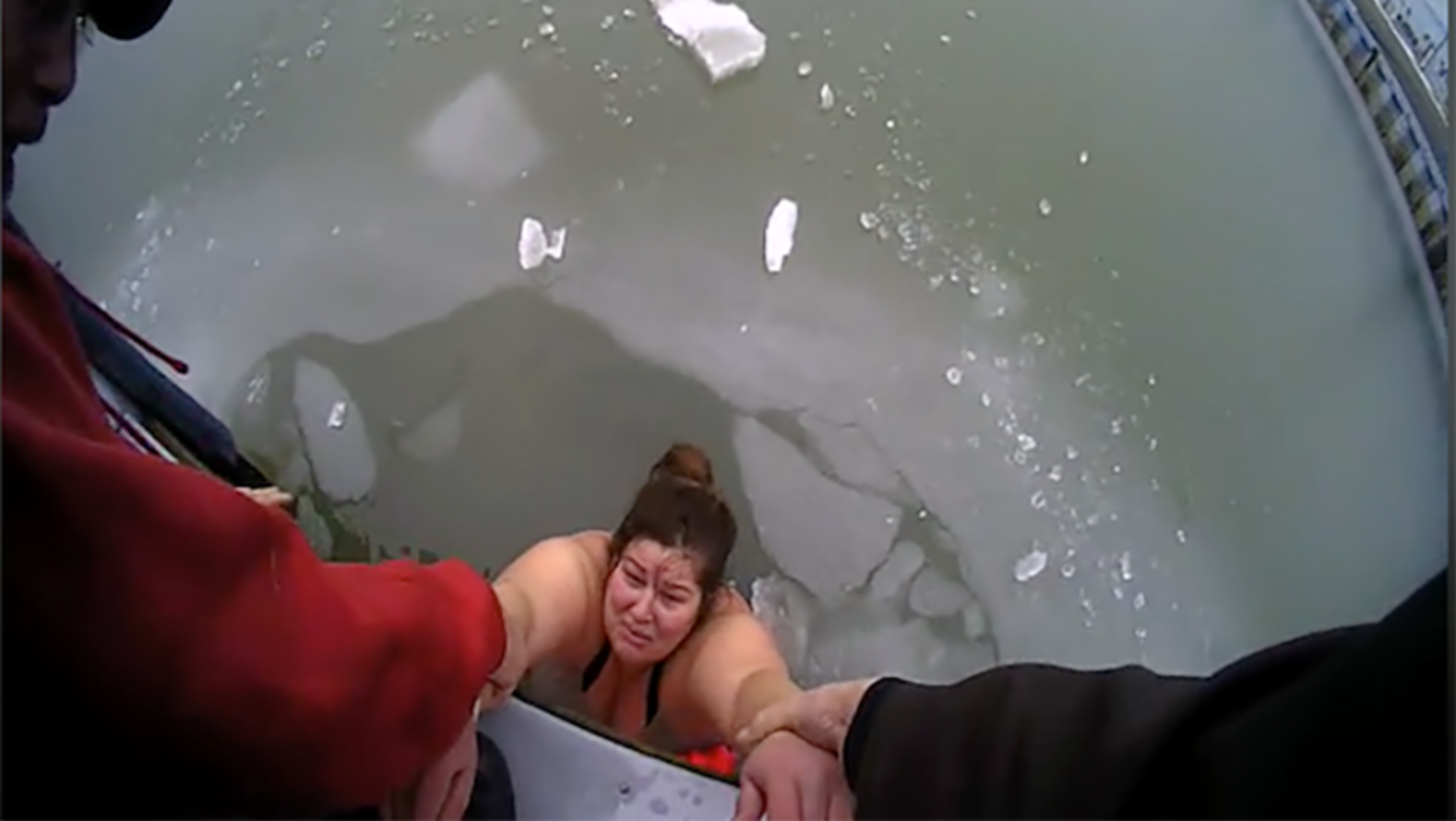 It was supposed to be a pleasant time fishing off some docks in Michigan for Korisa Miller, but it turned out to be the day she almost died. Miller fell into the icy waters and needed to be saved by the Macomb County Sheriff's Office. The police later shared bodycam video of the dramatic rescue on Facebook, but it wound up making a traumatic incident in Miller's life much worse. That's because after the clip was posted, she was flooded with comments that shamed her.
The video shows what happened from the viewpoint of the police officer who arrived on the scene. He encounters two fishermen who are struggling to pull Korisa from the 36 degree water. The cold has caused her legs to go numb so the task is incredibly difficult, however, with the help of the officer, the three men are able to get Miller back on the dock.
Along with remarks about her body, comments on the video were filled with questions over what Korisa was doing on the ice, so she took the time to address them. She stated that she knows better than to go on the frozen lake, explaining, "My knee bashed the dock and I hit the ice," she wrote. "It took only a few seconds for the ice to give in because as all of you have been saying I am a thick woman. The spot where I fell in the water was 12 feet deep and I had to hang on to stay alive."
As for why she was wearing a tank top, Miller said she actually had on a hoodie and winter coat but, "When they tried pulling me up, my hoodie and coat was choking me so they had to rip it off of me. I did not go fishing in a tank top."
She went on to tell the Detroit Free Press about the terrible things people said about her. Miller revealed, "After going through such a traumatic experience and I almost died, this is what people have to say. I just think these people have no conscience anymore. People have no idea that I used to be 400 pounds and now I am the way I am."
Korisa also left another comment on the video, telling trolls that they "should be ashamed" of what they wrote.
The sheriff's office says Korisa is "doing better today." They also took the opportunity to warn anyone going fishing to do it with a partner and wear proper, non-slip footwear.
Photo: Facebook/MacombCountySheriffsOffice