James Hetfield Makes First Public Appearance Since Return To Rehab
By Andrew Magnotta @AndrewMagnotta
January 31, 2020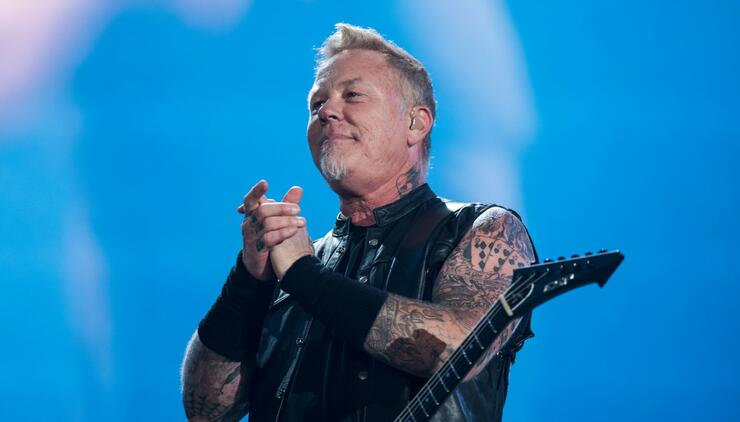 Metallica front man James Hetfield looked happy and well in his first public appearance since going into an addiction treatment facility in September.
Hetfield attended a reception at the Petersen Automotive Museum in Los Angeles Thursday evening in advance of his Reclaimed Rust: The James Hetfield Collection, an exhibit featuring 10 of his classic cars.
In addition to being one of the world's biggest rockstars, Hetfield has earned renown in the automotive world over the years as a collector of "bespoke vehicles," a statement about the exhibition explains.
"While the vast majority of collectors acquire vehicles by purchasing pre-existing examples, Hetfield elected instead to build his from scratch, channeling creativity often reserved for his music into the production of rolling sculptures."
Hetfield famously embraced sobriety around 2001. The band's Some Kind of Monster documentary depicts the singer and guitarist questioning whether he could maintain his sobriety amid Metallica's hectic touring lifestyle.
Due to Hetfield's latest health emergency, Metallica canceled its tour of Australia and New Zealand but vowed to return Down Under as soon as the band is able. The band also recently donated $500,000 to fight Australian bushfires.
Metallica is scheduled to get back on the road this spring, anchoring a series of U.S. rock festivals.
For tickets, tour dates and more information on Metallica's live dates, go here.
Photo: Getty Images