Offset Gets Into A Fight After Cardi B Is Splashed With Drink At A Club
By Peyton Blakemore
January 31, 2020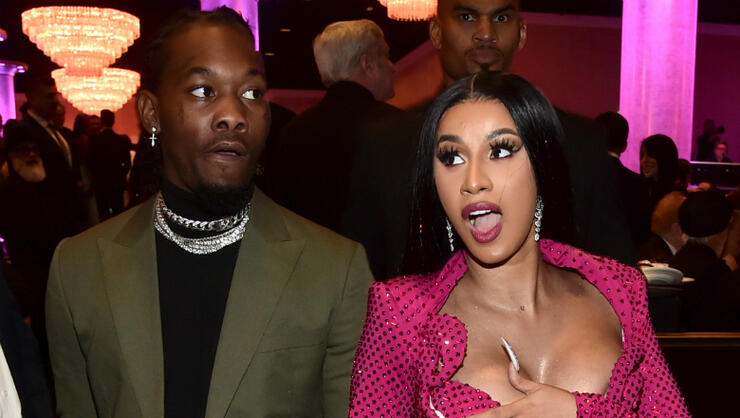 Offset was not here for Cardi B getting splashed with Champagne while at a Miami Strip club early Friday morning (January 31).
In footage obtained by TMZ, the Migos rapper is shown going berserk after his wife was showered with bubbly. Eyewitnesses told the outlet, Offset and Cardi were standing on stage when the champagne started flying. Cardi reportedly got wet and wasn't thrilled about it, but Offset was "enraged and immediately began looking for the guy."
As shown in the video, when Offset finds the champagne thrower, he throws a punch! (And not the drinking kind). People at the club told TMZ, the punch landed, and Offset continued to fight the guy until he was pulled off by security. He and Cardi reportedly took off immediately after that.
Check out the video below or click HERE.
Offset's strip club brawl comes just one day after he was detained in Los Angeles following a case of mistaken identity. The "Wild Wild West" rapper was taken into police custody on Wednesday (January 29) after a report of a person with a gun at an L.A. shopping center. He was released from jail a few hours later and cops told TMZ they had the wrong guy. Two men in Offset's entourage, however, were booked on firearms charges.
Photo: Getty Images
Chat About Offset Gets Into A Fight After Cardi B Is Splashed With Drink At A Club