Old Dominion Shares Their Super Bowl Predictions
By Lauryn Snapp
January 31, 2020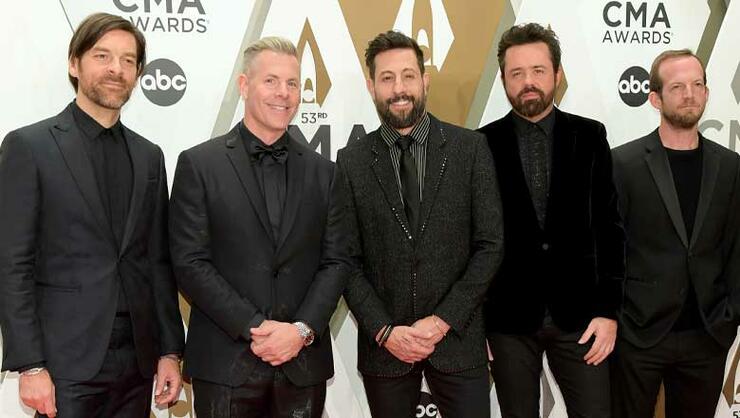 Old Dominion could never actually be a "One Man Band," after all, there are FIVE of them. Matthew Ramsey, Trevor Rosen, Whit Sellers, Geoff Sprung, and Brad Tursi recently joined Cody Alan on the beaches of Mexico's coast during 'Crash My Playa' music fest where they revealed their Super Bowl LIV predictions.
So, who is going to win? Here is what the "Hotel Key" singers had to share.
"It is going to be tough," says Matthew Ramsey. "I don't know enough about the 49'ers, but I am going to root for the Chiefs."
"I'm rooting Chiefs," shared Trevor Rosen. "I am going to go for the 49'ers," says Brad Tursi.
"I just hope that both teams have fun. Is there a way for both of them to get a trophy?" laughed Whit Sellers.
It's a house divided for Old Dominion. Will you watch the game? Share your game day picks and LIVE tweet, Cody Alan, at @CodyAlan.
Tune in and catch Old Dominion and Cody Alan on CMT's Hot 20 Countdown on Feb 1st/Feb 2nd at 9a/8c. The five-member band was a featured headliner during Luke Bryan's 'Crash My Playa' music fest as the festival celebrated its 6th annual year. You won't want to miss this!
Photo Credit: Getty Images.
Chat About Old Dominion Shares Their Super Bowl Predictions