'Wheel Of Fortune' Contestant's NSFW Wrong Answer Makes Pat Sajak Blush
By Dave Basner
February 3, 2020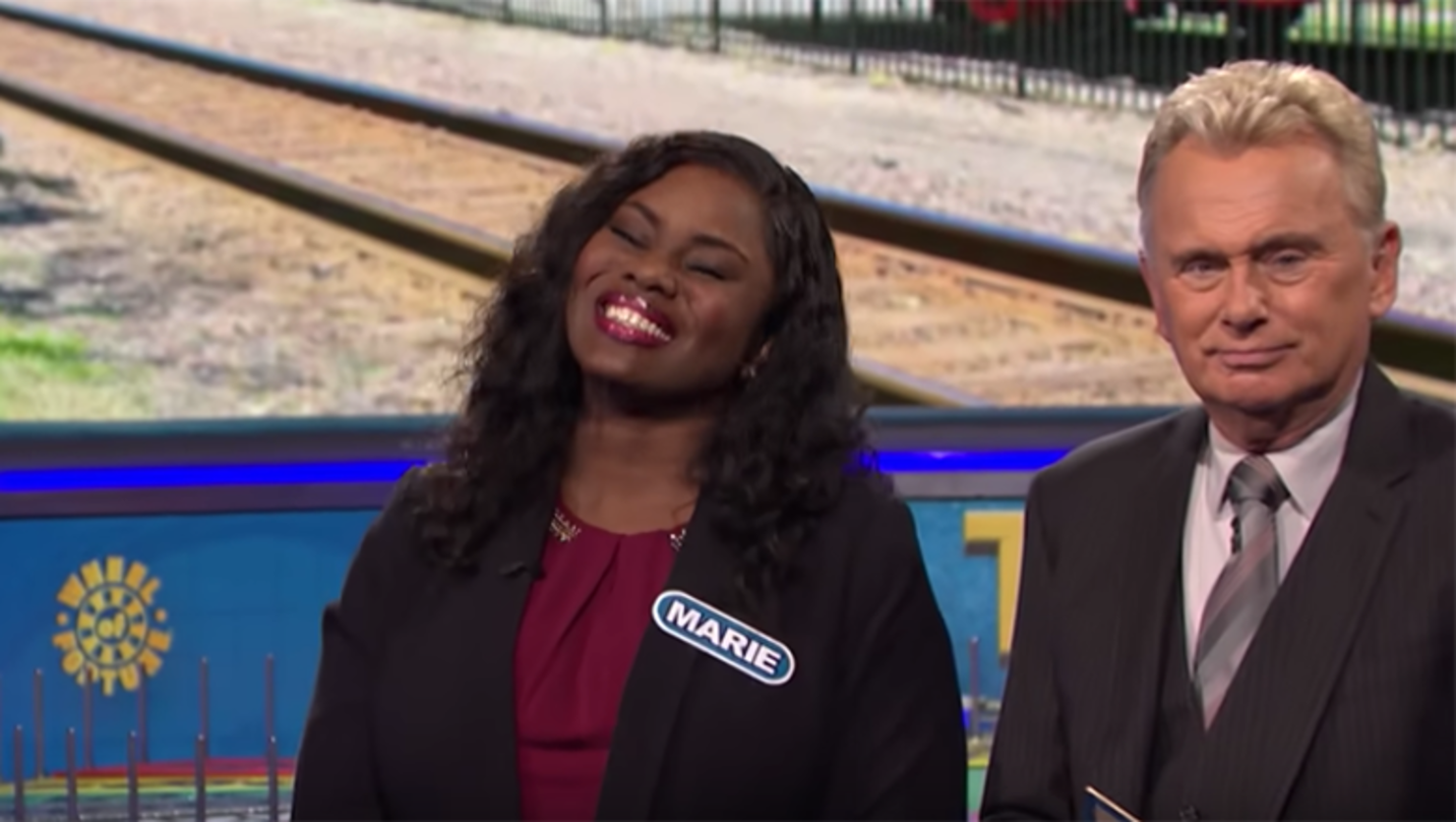 Wheel of Fortune might seem easy when you are watching from the comfort of your home, but when contestants have cameras on them and the pressure is on, it's far more intense. Sometimes they forget what a vowel is, or trash their family, or struggle to solve an easy puzzle, or just lose epically. For one contestant, the heat of the moment caused her to shout out what came to her mind without really thinking about how it might not be appropriate for a family show.
Her name is Marie Leo and on an episode last week, she won $13,950 during the regular game and got an opportunity to go to the bonus round. When the usual R, S, T, L, N and E didn't show much in the puzzle, she picked G, F, M and A to be added as well, but those letters didn't give her much help either. The puzzle showed "-----NG -A--" and with nothing really to go on, Marie guessed "Chasing Tail."
Immediately after saying it, Marie realized there is no way that was the answer and said, "No." Her time ran out and the puzzle was revealed to be "Kicking Back."
Unsure of how to react, host Pat Sajak pretended to be locking his lips and throwing away the key. He then showed Marie that the wrong answer cost her $45,000 but did note that she "left us with something to think about."
Of course, Twitter had a lot to say about the blunder:
Sometimes wrong answers are better than the right ones.
Photo: YouTube/WheelOfFortune