"Get Ready" Blake Shelton + Rapper Pitbull Are Collaborating
By Lauryn Snapp
February 5, 2020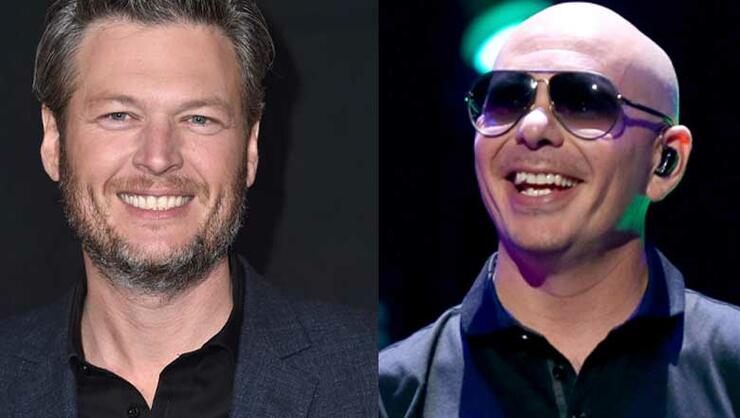 "Get Ready," Blake Shelton is the newest collaborator with rapper, Pitbull.
While we don't have a lot of information to share about when this track will officially drop, we do know that the video will be filmed in Las Vegas and Nashville.
See the teaser video below.
Here are a few things we do know about these two longtime pals.
Blake initially turned down a collaboration opportunity in 2015, saying that his fans weren't ready. Blake shared with Ryan Seacrest, "There's just something about me being, like, a middle America country artist saying the word 'motherf--ker over and over again. It was like, 'Man. I just don't know if that's going to go over with my soccer moms.' So I opted not to, but I was honored."
While Blake still blames Pitbull for his embarrassing tumble from the 'Pendleton Whisky Music Fest' stage in 2018, it appears that the two have been able to amend some bumps in the road.
Cue up this "Black Betty" inspired track and watch the video below to hear BS'er and Pitbull break it down southern style on their new track, "Get Ready."
This isn't Pitbull's first time working with stars. He's heard on Keith Urban's track, "Sun Don't Let Me Down" and collaborated on a remix with Jerrod Niemann for "Drink To That All Night." The "Mr. Worldwide" singer has also performed "Messin Around" on the CMT Music Awards In 2016 with Leona Lewis and Cassadee Pope.
Photo Credit: Getty Images.
Chat About "Get Ready" Blake Shelton + Rapper Pitbull Are Collaborating