Gymnast Shawn Johnson Defends Flipping Her Baby After Getting Mom-Shamed
By Dave Basner
February 5, 2020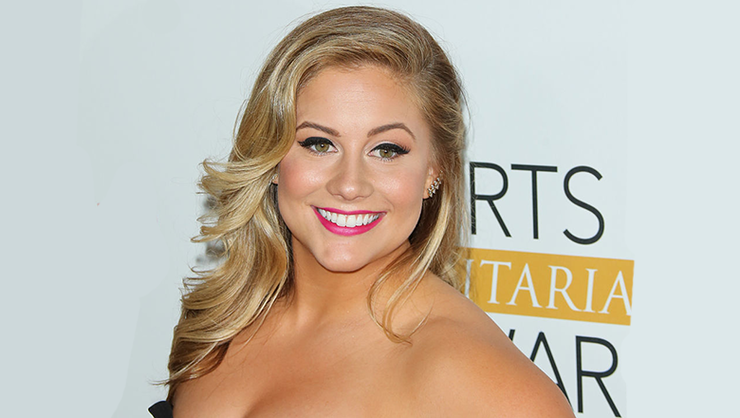 This week, Olympic gold-medalist Shawn Johnson showed that she isn't the only member of her family who is into gymnastics. The 28-year-old shared a video of her three-month-old daughter, Drew Hazel, doing a flip on the beach in Miami, with a little help from her mom. In it, Shawn is on her knees, holding Drew's waist and slowly flipping her around then sitting the baby on her lap. After, Drew's dad, Andrew East, comes over to give the girl a kiss. Shawn captioned the clip, "Roo's first flip!! @drewhazeleast 😂 (she was PERFECTLY safe... so don't even haha)." She included hashtags like #momlife and #milestone.
Even though Shawn explicitly said her baby was fine, she still got hit with shaming trolls giving her parenting advice. One wrote, "While she may have been perfectly safe, sometimes you are a bit rough handling such a young baby, and not making her warm enough when you take her out. She needs at least socks if not shoes, as well, and hats." Plenty of others agreed.
Shawn wasn't having any of it, clapping back,"Are you holding her? Have you physically felt her sweat when she wears socks? Or felt her strength when she stands? Or seen her fuss until she stands up because she hates laying down. Nope. You haven't. I'm her mama. I know."
Shawn is no stranger to shamers and previously addressed them in the caption of a video she posted of herself dancing with Drew in December, writing, "Yessss mommy shamers... I am sure there is something I am doing very wrong 🙄)
You can follow Shawn's adventures in motherhood here.
Photo: Getty
Chat About Gymnast Shawn Johnson Defends Flipping Her Baby After Getting Mom-Shamed