Smashing Pumpkins To Release Double Album This Year
By Andrew Magnotta @AndrewMagnotta
February 5, 2020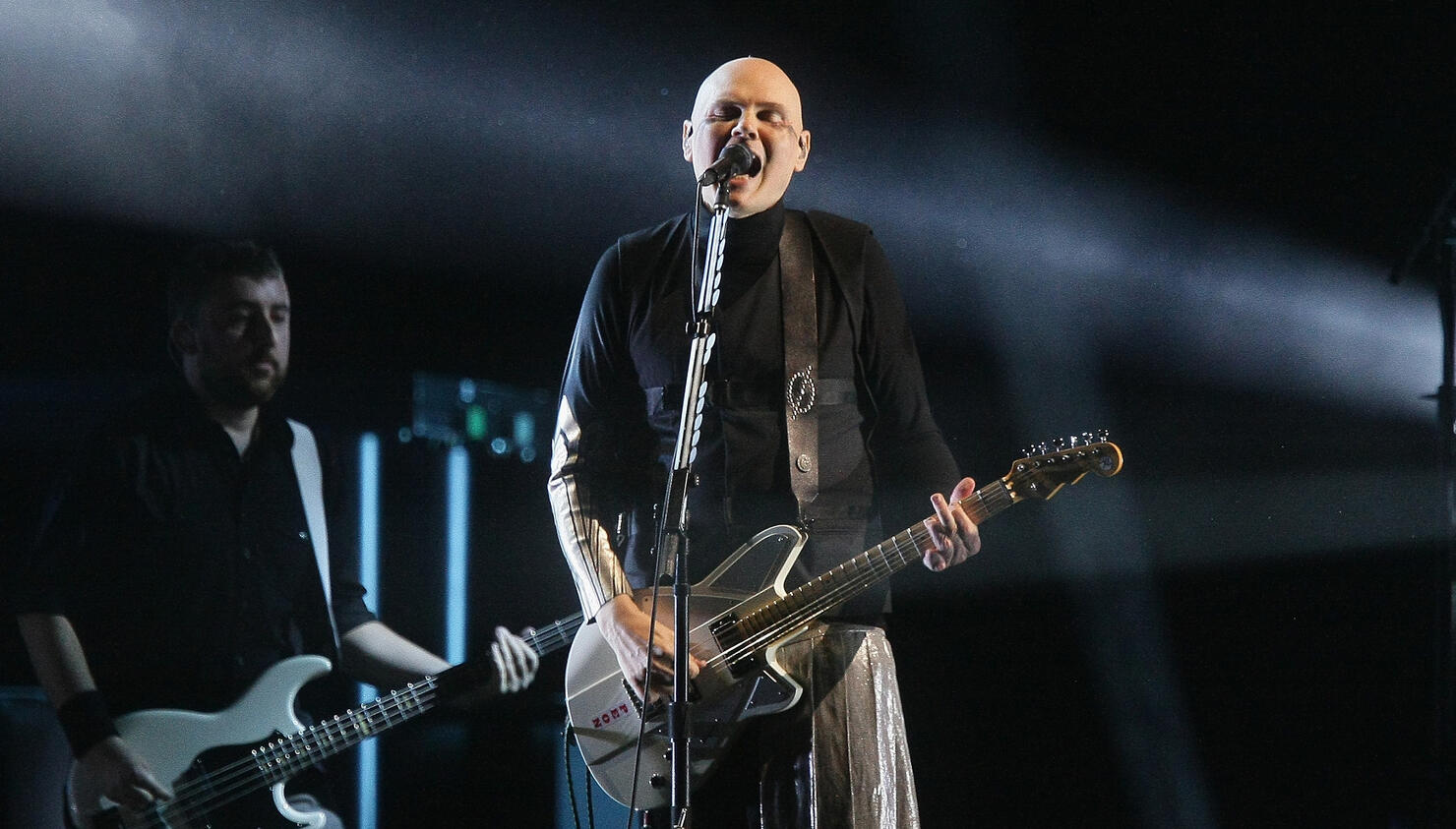 About a week after revealing that he has written 21 songs for the new Smashing Pumpkins album, Billy Corgan has explained what the band plans to do with that wealth of new music: a double album.
Corgan told the Tennessean that the new LP will be Pumpkins first "real album" since reuniting with guitarist James Iha in 2018, calling this effort a "classic, 'Let's throw it all at the wall and see what happens' type of Pumpkins record."
The front man, who just released his third solo album in November, said he's been working on the new Pumpkins music for over a year; it will come out this year.
"This is the first album since ... [2000's] Machina, where me James and Jimmy [Chamberlain, drums] worked on something for a very long time. It's a got a greater conceptual base, and it's probably a wide swath of music. The last [album] was kind of like, 'Let's just jump in, record some stuff real fast, and let it be what it is...' so I'm excited about this, because we're kind of back in the lane of taking a risk, and trying to bring something new to the table, as opposed to just aping what we're known for."
The Pumpkins have been working on the new music at a studio in Nashville. Corgan has not revealed yet when the new album might be released.
He has teased that the band will be announcing more 2020 live dates soon.
Photo: Getty Images