Nicki Minaj Does Not Care If People Are Upset About Her Rosa Parks Lyric
By Peyton Blakemore
February 6, 2020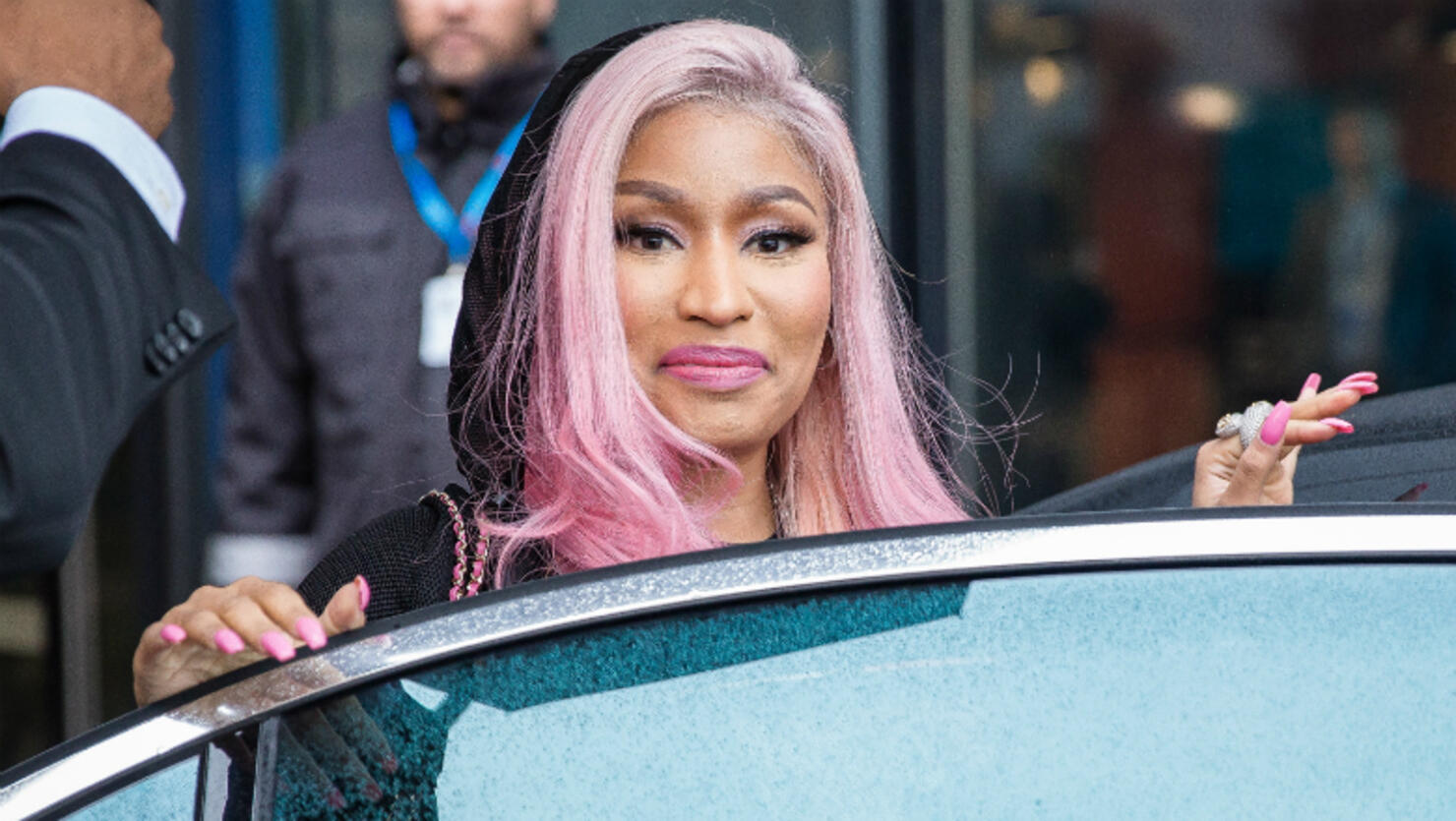 Despite reports, Nicki Minaj does not actually care if she offended anyone with her controversial lyric about Rosa Parks on her forthcoming single "Yikes."
On Wednesday (February 5), the 37-year-old rapper took to her Instagram Story to dispute a TMZ report that aid she did not mean to offend anyone by teasing the song, which mentions the first lady of civil rights, ahead of what would have been late activist's 107th birthday
"Never said this," Nicki captioned a screenshot of a headline that read, "Nicki Minaj Says Rosa Parks LyricsWas 'Bad Timing:' Not Meant To Offend Or Disrespect Parks." Nicki added, "Had no clue anyone was mad. Don't care. #Yikes."
As fans know, the "Tusa" rapper teased "Yikes" on Monday (February 3), playing a snippet of the track for her fans on Instagram. On the song she raps, "Woke up, the price of coke up/ I just hit them with the low cut, then call my folks up/ Somebody 'bout to get poked up, go call the tow truck/ All that talking out your neck might just get your throat cut/ This a matte truck, not a black truck/ When we move tell 'em, "Back up," click c-clack, duck/ Hella bands, pull up, stashed up super facts up."
The controversial line about Mrs. Parks comes at the end of the verse as Nicki raps, "All you b*tches Rosa Parks, uh-oh, get your a** up."
Hours after Nicki teased the track, TMZ published an article claiming Nicki was "aware of the heat she's been catching." Sources told the outlet "Nicki was NOT in any way, shape or form attempting to diss the great Mrs. Parks -- she was just using her in what she thought was a clever metaphor aimed at her haters." The insider added that "it was a coincidence" that she teased the song ahead of the activist's birthday "and in hindsight ... maybe bad timing."
"Nicki would never undermine the work Rosa did, and she hopes her fans know that too," the source said.