Post Malone Debuts Bloody Face Tattoo: See The Gory Ink
By Paris Close
February 8, 2020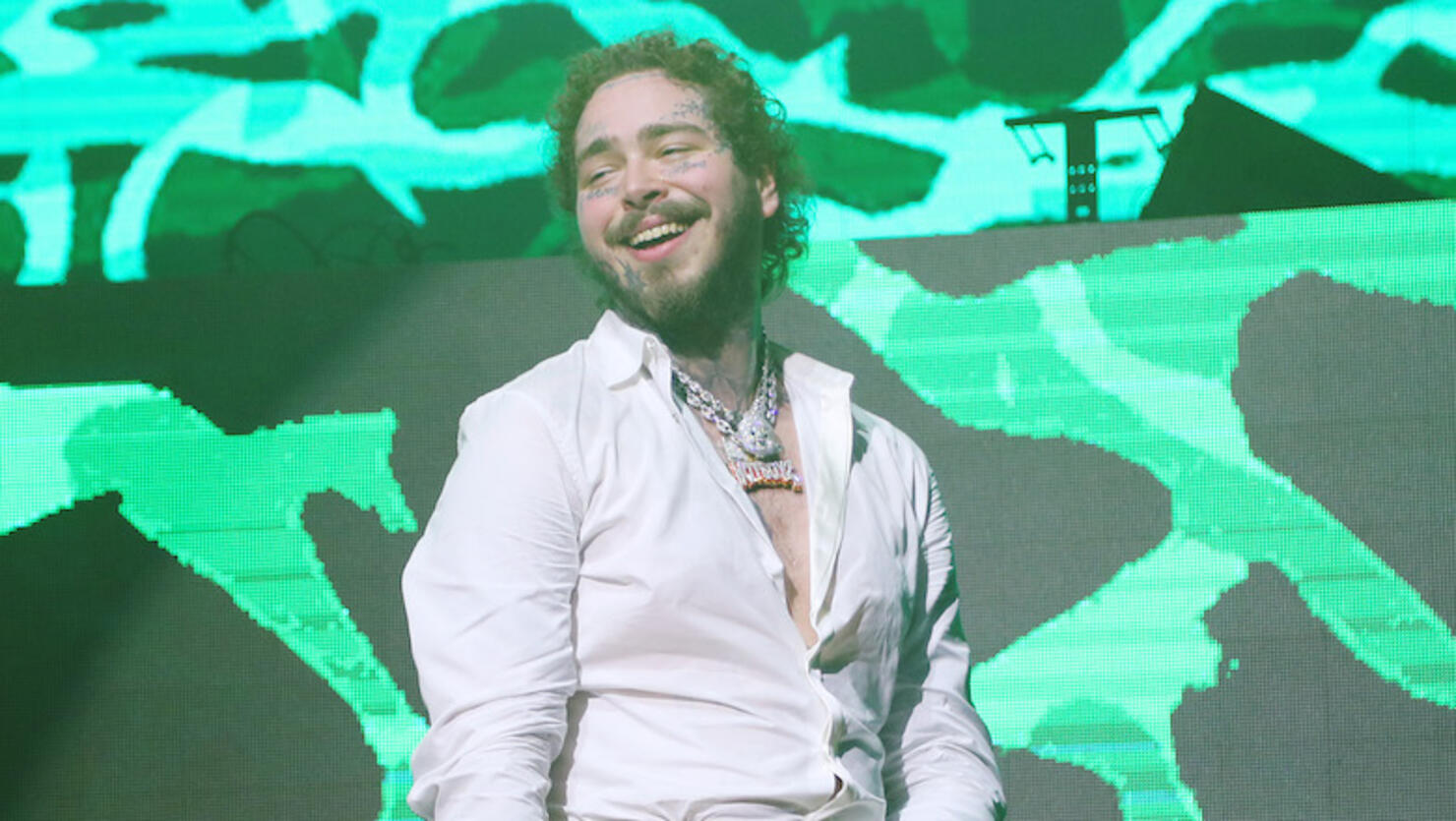 Post Malone just got another insane tattoo on his face.
The "Congratulations" rapper added some graphic ink onto his face last night (February 7), courtesy of tattoo artist Ruben Reza, who scrawled a circular saw dripping with blood onto his left cheek. The 24-year-old got the new design after his show at Sprint Center in Kansas City, Missouri.
Per images shot by photographer Adam DeGross and shared on Reza's Instagram account, Posty wasn't the only one who got inked that night. Apparently, another snapshot revealed Posty's road manager, Jay, also got "Posty Co." buzzed onto his wrist.
See the snaps below.
The "Sunflower" star is no stranger to face tattoos — he's accumulated plenty, as you can see. Posty's latest tattoo, in fact, comes a month after the emcee celebrated the new year with some surprisingly massive face artwork. "Have a good a— new year," the musician captioned a playful mirror selfie of him flaunting the tatt, a large hand clad in metal armor with a battle weapon running down the right side of his face. (See the ink again here.)
Post Malone is nominated at this year's iHeartRadio Music Awards in several categories, including Best Collaboration and Best Male Artist! Social voting is open now, and will close on Monday, March 23rd at 8pm ET/5pm PT for all categories, except for Best Fan Army which will continue through Friday, March 27th at 9am ET/6am PT. Fans can vote using the appropriate category and nominee hashtags or by visiting iHeartRadio.com/awards.
Fans can watch the 2020 iHeartRadio Music Awards live on FOX on Sunday, March 29th at 8pm ET. The event will also be broadcast on iHeartMedia stations nationwide and on iHeartRadio.
Photo: Getty Images