Billie Eilish Reveals She Suffers From Sleep Paralysis, Night Terrors
By Paris Close
February 9, 2020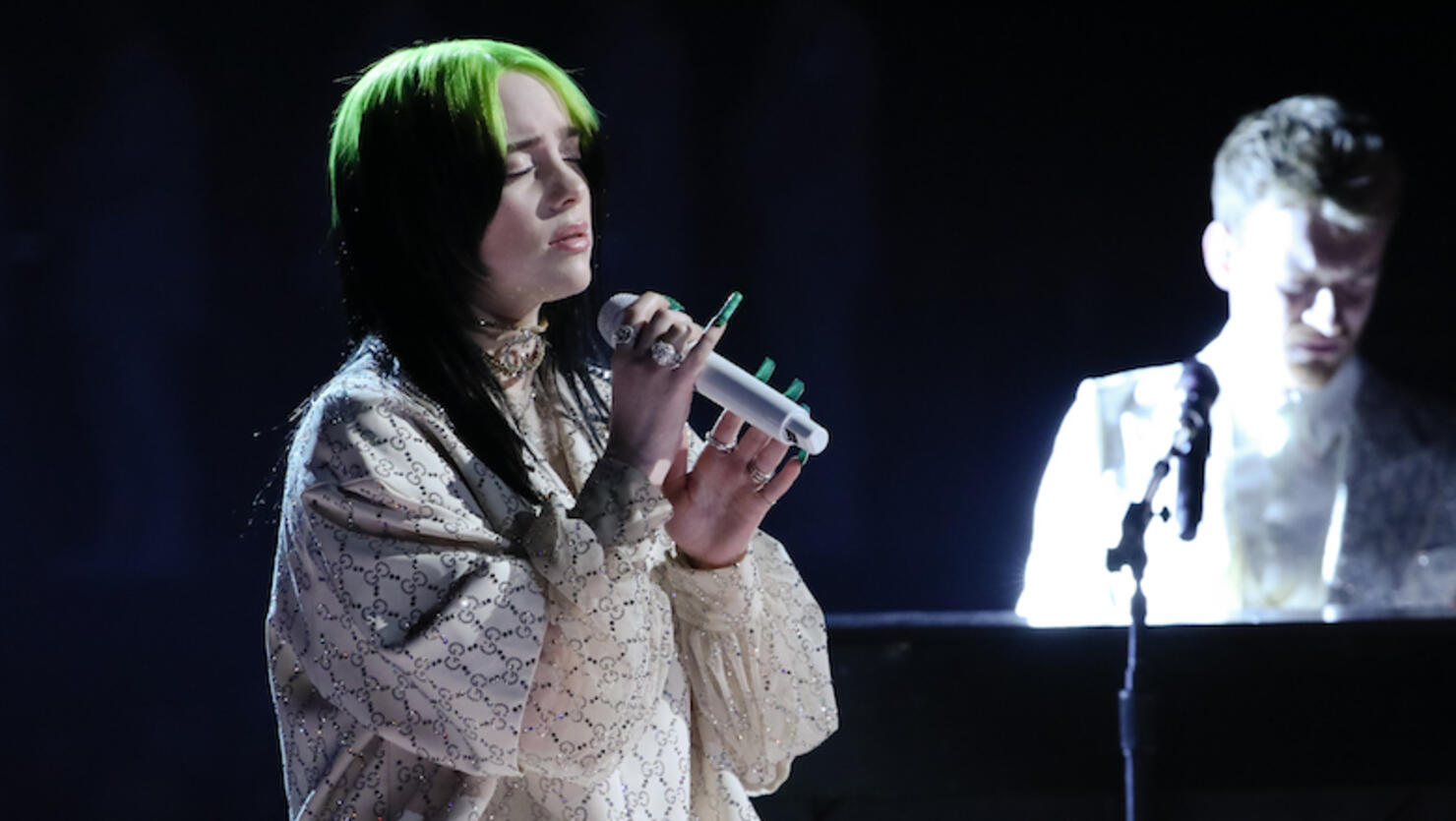 Billie Eilish has been drawing inspiration from her deepest struggles.
By now, it should be no surprise why Eilish is one of this generation's most popular musicians. The "Bad Guy" singer-songwriter is as equally known for her emotional pop music as she is for the haunting voice through which she conveys the poignant feelings and struggles she's experienced. One of those hurdles happens to be with sleeping
In an interview with OK! Magazine, the 18-year-old described the disturbing condition can become so intense that "the whole day is off sometimes," and often makes it difficult for her to sleep. "I have these terrifying dreams," she revealed to the outlet, per NME. "Sleep paralysis, night terrors. It's like the whole night is terrifying and then I wake up."
Rather than writhe in that feeling, however, Eilish uses it to inspire her songs, "Bury a Friend" being one of them: "They've given me a couple of ideas for my songs. I probably wouldn't have made that song the way it is if I hadn't had sleep paralysis and nightmares."
"I'm just living, making my art. It's a really dark time and I'm speaking about it," she said, but reassured fans: "I don't write from my perspective a lot, so you never know what you're getting, if it's from me or if it's from my creative side."
In just a few hours, the four-time Grammy winner will perform at the 2020 Academy Awards later on this evening.
Additionally, Billie Eilish is nominated at this year's iHeartRadio Music Awards in several categories, including Song of the Year, Best Music Video, and Alternative Rock Song of the Year! Social voting is open now, and will close on Monday, March 23rd at 8pm ET/5pm PT for all categories, except for Best Fan Army which will continue through Friday, March 27th at 9am ET/6am PT. Fans can vote using the appropriate category and nominee hashtags or by visiting iHeartRadio.com/awards.
Fans can watch the 2020 iHeartRadio Music Awards live on FOX on Sunday, March 29th at 8pm ET. The event will also be broadcast on iHeartMedia stations nationwide and on iHeartRadio.
Photo: Getty Images