Billy Sheehan Clarifies That Van Halen Never Made Him An "Official Offer"
By Andrew Magnotta @AndrewMagnotta
February 10, 2020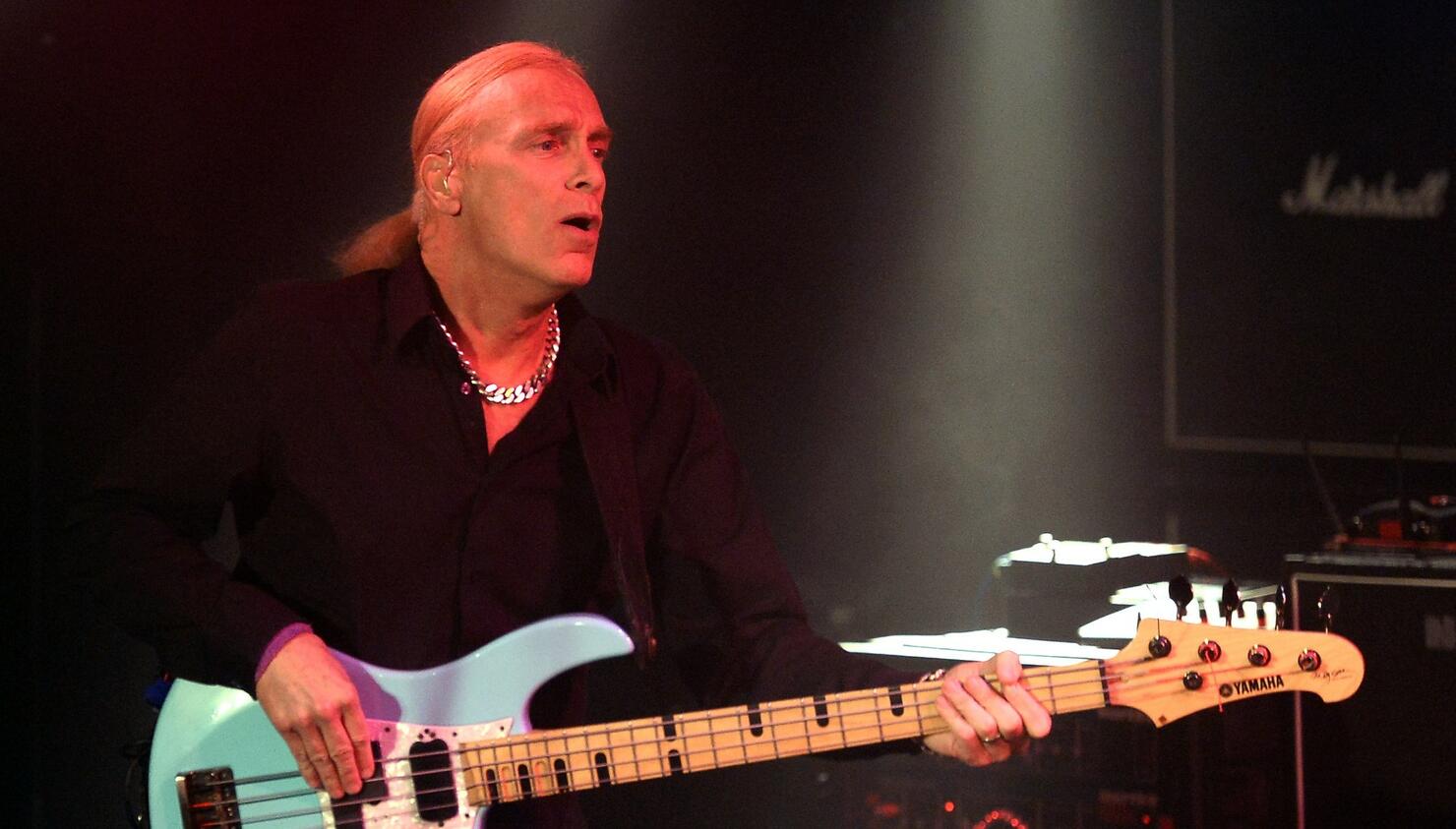 Billy Sheehan is attempting to dispel news he made last week when he discussed Van Halen's repeated attempts to hire him to replace Michael Anthony.
Sheehan pointed out in a weekend Facebook post titled "More fake news" that he has previously discussed being approached by Van Halen about joining the band as its bassist, before multiple outlets reported it again a week ago.
"Though I spoke [with Eddie Van Halen] on three different occasions where he asked me about being in his band, the offer never came through," Sheehan wrote. "They never followed through on any sort of an official offer and therefore I never 'turned down' any offer, because it eventually fell through."
Sheehan goes on to lament the "recycled, inaccurate and rebranded old news" of one publication's article on the subject.
While he has indeed spoken about his connection to Van Halen in the past, Sheehan missed an opportunity to rephrase the question he was asked. He did not acknowledge that in his post, however.
Sheehan was asked by The Metal Voice's Jimmy Kay whether it was true that he'd been "offered" the job in Van Halen. Sheehan nodded and replied "three times ... through the years."
He added that it was a "great honor," but that he disliked like the idea of Anthony not being in the band.
You can watch the clip in question in the video below.
While Sheehan's denouncement of the media might be misplaced, we now know that he never actually got the opportunity to say 'No' to a bonafide offer from Van Halen.
Photo: Getty Images