Carly Pearce's Upcoming New Album Takes Vulnerability To Another Level
By Blake Taylor
February 10, 2020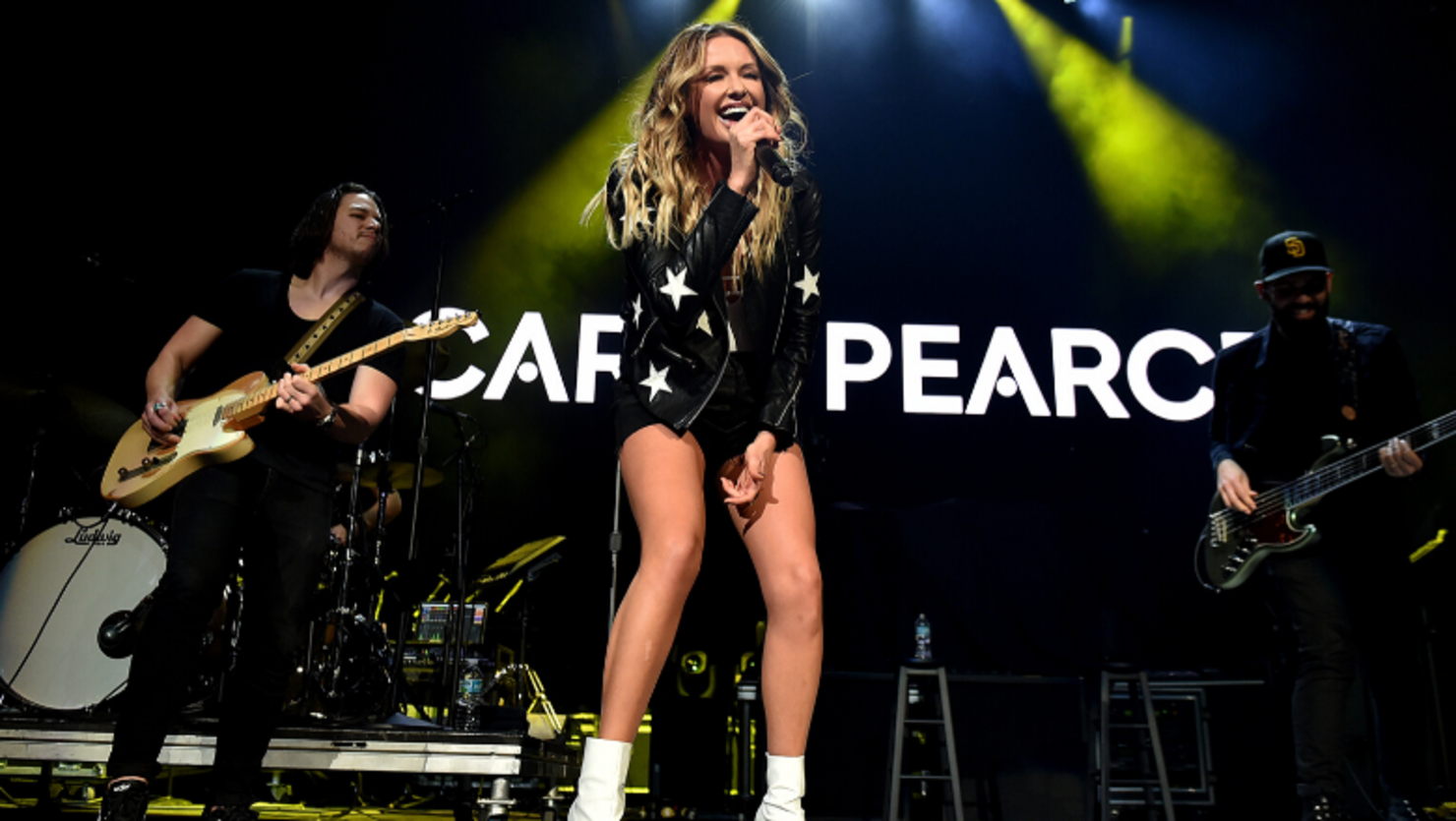 Carly Pearce's self-titled sophomore album is just days away from being released. The project, due out on Friday (February 14), takes vulnerability to another level, giving fans a look inside the country singer's life.
"I feel like you see me on stage and you see me on social media but you don't really know what's been going on with me," Pearce explained to her record label. "And I feel like when I hand this record to somebody or they get to hear it for the first time, here you go. It is raw and real and honestly, some of it is, I think, more raw and real than anything I've put out, ever."
Ahead of the release of the full project, Pearce has already shared six new songs including "You Kissed Me First," "Closer To Me," "Call Me," "It Won't Always Be Like This," "Heart's Going Out Of Its Mind," and her duet with Lee Brice, "I Hope You're Happy Now." Pearce says through these songs she hopes "fans that know me kind of can hear more of my story and more than just the girl that sang at Dollywood or whatever. And I hope that fans that maybe are just discovering me hear just like I'm more sure of herself girl."
The new record will include a total of 13 new songs including a special duet with her husband Michael Ray called "Finish Your Sentences." Other popular country artists like Luke Combs, Kelsea Ballerini, Thomas Rhett and more are writers on the project.
"I feel like so much has happened in my life, both professionally and personally through this process of making this record, that I felt falling in love and going through the experiences that I've gone through and seeing how country music fans have opened their arms to me, I wanted to show that that has given me the confidence, more than ever, to be exactly who I am," Pearce says. "And I feel like this is a reflection and a body of work of that confident woman for the first time. And so I really just wanted it to stand alone with my name."
Carly Pearce is due out on Valentine's Day this Friday, February 14.