David Lee Roth Agrees KISS Could Go On Without Gene Simmons, Paul Stanley
By Andrew Magnotta @AndrewMagnotta
February 12, 2020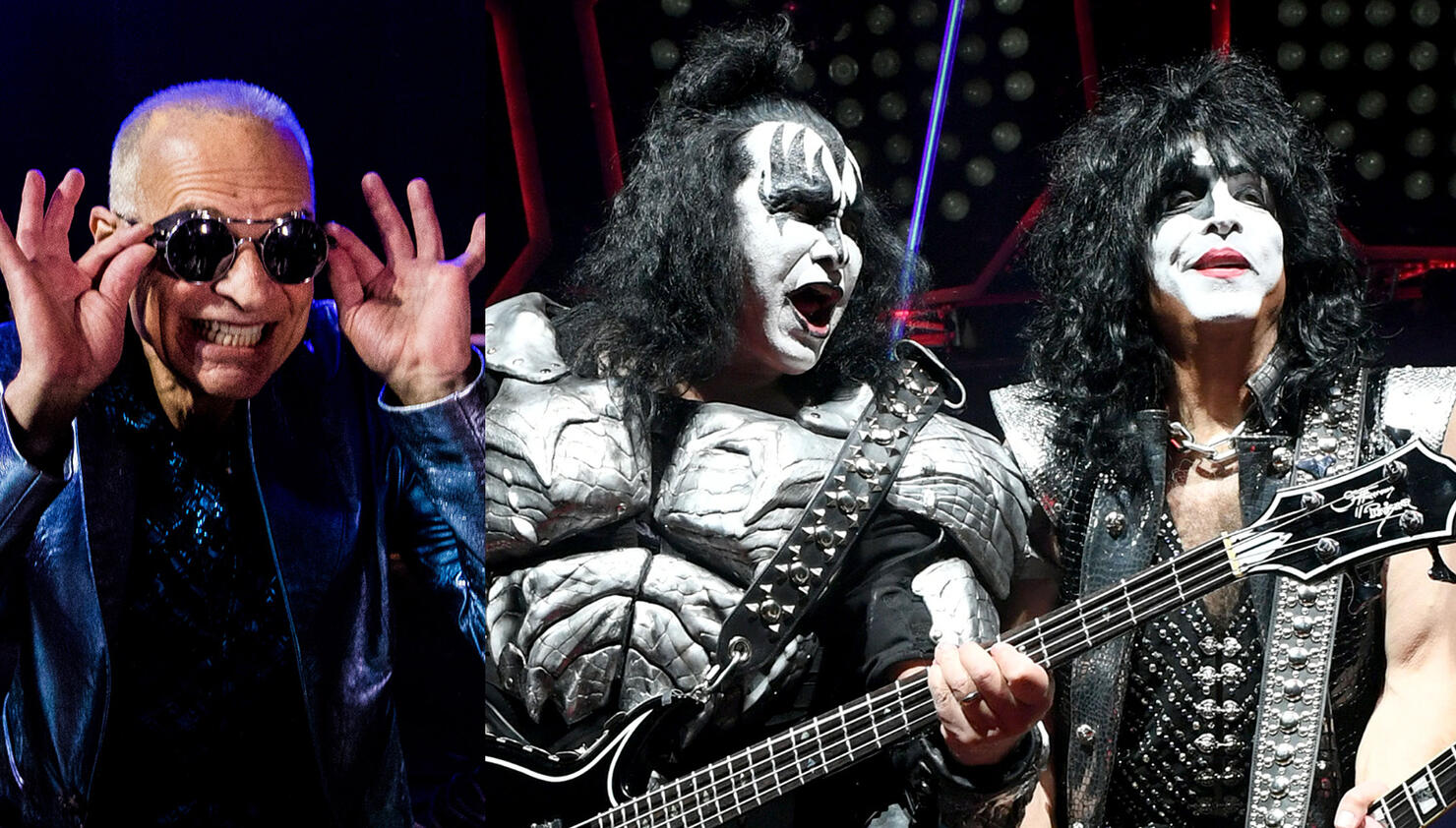 David Lee Roth thinks KISS could continue as a touring product beyond the tenures of its two remaining co-founders, frontman Paul Stanley and bassist Gene Simmons.
Stanley himself has suggested that band would consider a licensing paradigm beyond his own tenure. Kiss's longtime manager Doc McGhee echoed that sentiment in a recent interview in which he said he believes the 'End of the Road' tour is truly the end for Stanley and Simmons.
Roth tells the Lexington Herald-Leader that he's certain Kiss won't be laying low for long after Stanley and Simmons' final show on July 17, 2021 in New York City.
"Kiss has transcended the bias of music the way Cirque Du Soleil or Blue Man Group has," Roth told the paper. "I, myself, would recommend to them if that, in fact, this is the final tour, perhaps go Blue Man Group. Why couldn't there be six variations of Kiss traveling on the continent? ... It includes so much more than the music. It begins with the music, but it extends into theater and, I'll say with respect, circus."
Roth is serving as opening act for Kiss on the latest North American leg of the band's tour. He goes way back with the band on account of Simmons' assistance in getting Van Halen its first record deal.
As for his own impending retirement, Roth pointed out that he's calling his current run 'The Last Tour (Unless It Isn't).' He joked that he'd love to take his own advice, if its viable.
"Once I throw in the shoes, though, I'm thinking of going Lassie," he continued. "There will be five of me touring and, allegedly, one of them will be a girl. You're going to have to come and see the shows. Several times."
In addition to the Kiss tour, Roth has several more dates on his 'Rocks Vegas' residency at the Las Vegas House of Blues and a pair of festival appearances this spring.
Get all Kiss's 'End of the Road' tour dates here.
Photo: Getty Images