How Rage Against The Machine Plans To Combat Ticket Scalpers
By Andrew Magnotta @AndrewMagnotta
February 13, 2020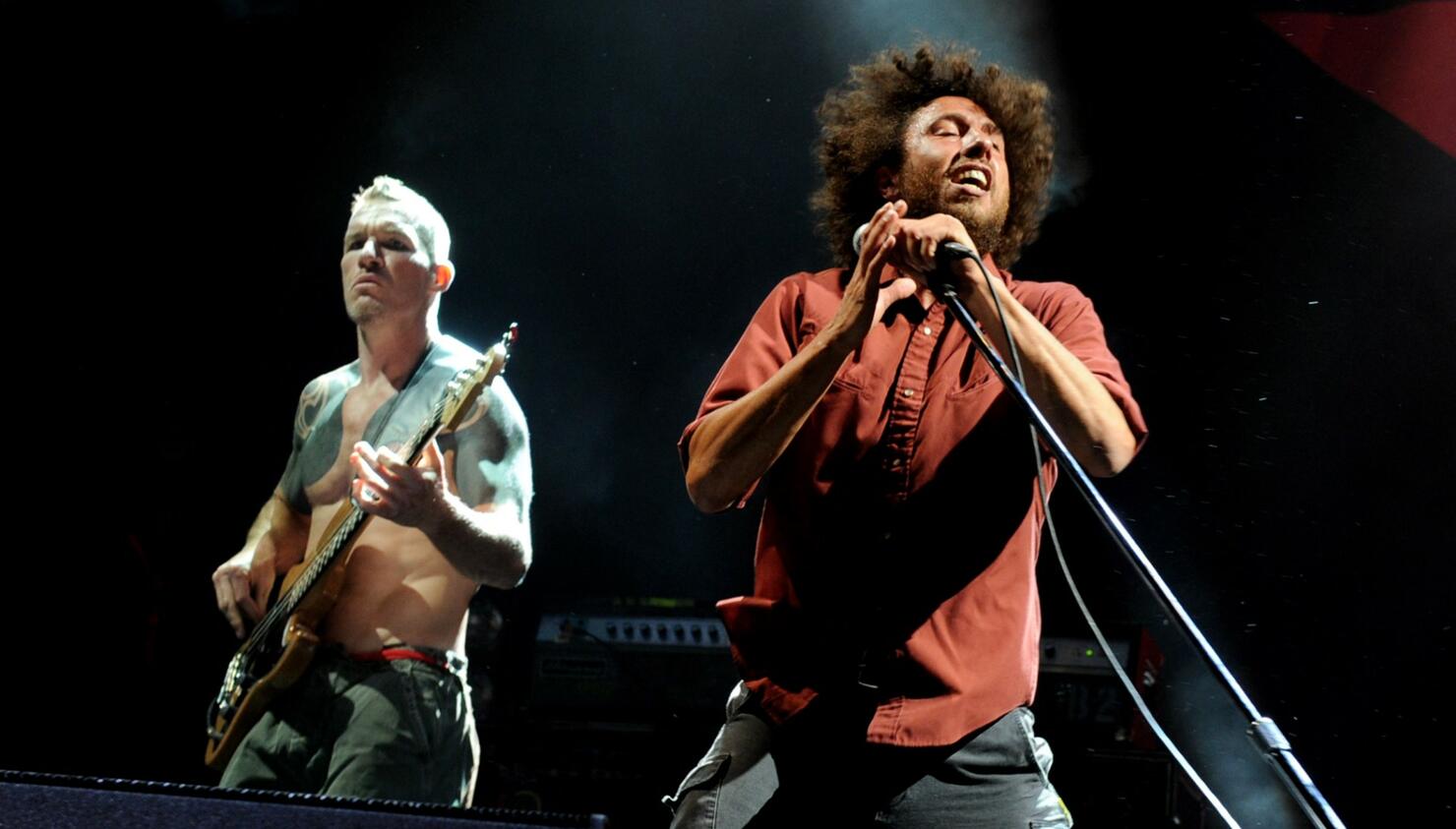 Rage Against the Machine tickets were scheduled to go on sale Thursday morning and there was no shortage of fans certain they would be shut out for being .5 seconds too late.
RAtM's first tour in nine years, and most extensive tour since the '90s, was always going to be a hot ticket and a feeding frenzy for scalpers and scammers on the secondary market. But Rage is trying to take the power back, according to an explanation on the band's website.
"Since the announcement of our tour, scalpers and broker sites have been listing fake tickets for RATM," a statement reads. "We want to do everything we can to protect our fans from predatory scalping and, at the same time, raise a substantial amount of money for charities and activist organizations we support in each city."
It's not unusual for scalpers to scoop up half of the seats at a given venue and resell them at prices much higher than face value, the band says.
So to undercut the secondary market, RATM is withholding 10 percent of the seating in each venue to resell them at a price between face value and scalper prices.
The proceeds from the price difference will be donated to local charities and activist organizations in each city the band visits.
"We are confident this will help many more fans get tickets at face value and put a big dent in the aftermarket gouging," the band says. "WE HATE SCALPING AS MUCH AS YOU DO and will continue to try to find ways to combat it."
RAtM previously announced that all the profits from the band's first three shows back, at venues near the U.S.-Mexican border, will benefit immigrants' rights organizations.
Get all the 2020 tour dates here.
Photo: Getty Images