Tony Iommi Details Cruel Irony Of Accident That Cost Him Two Fingertips
By Andrew Magnotta @AndrewMagnotta
February 14, 2020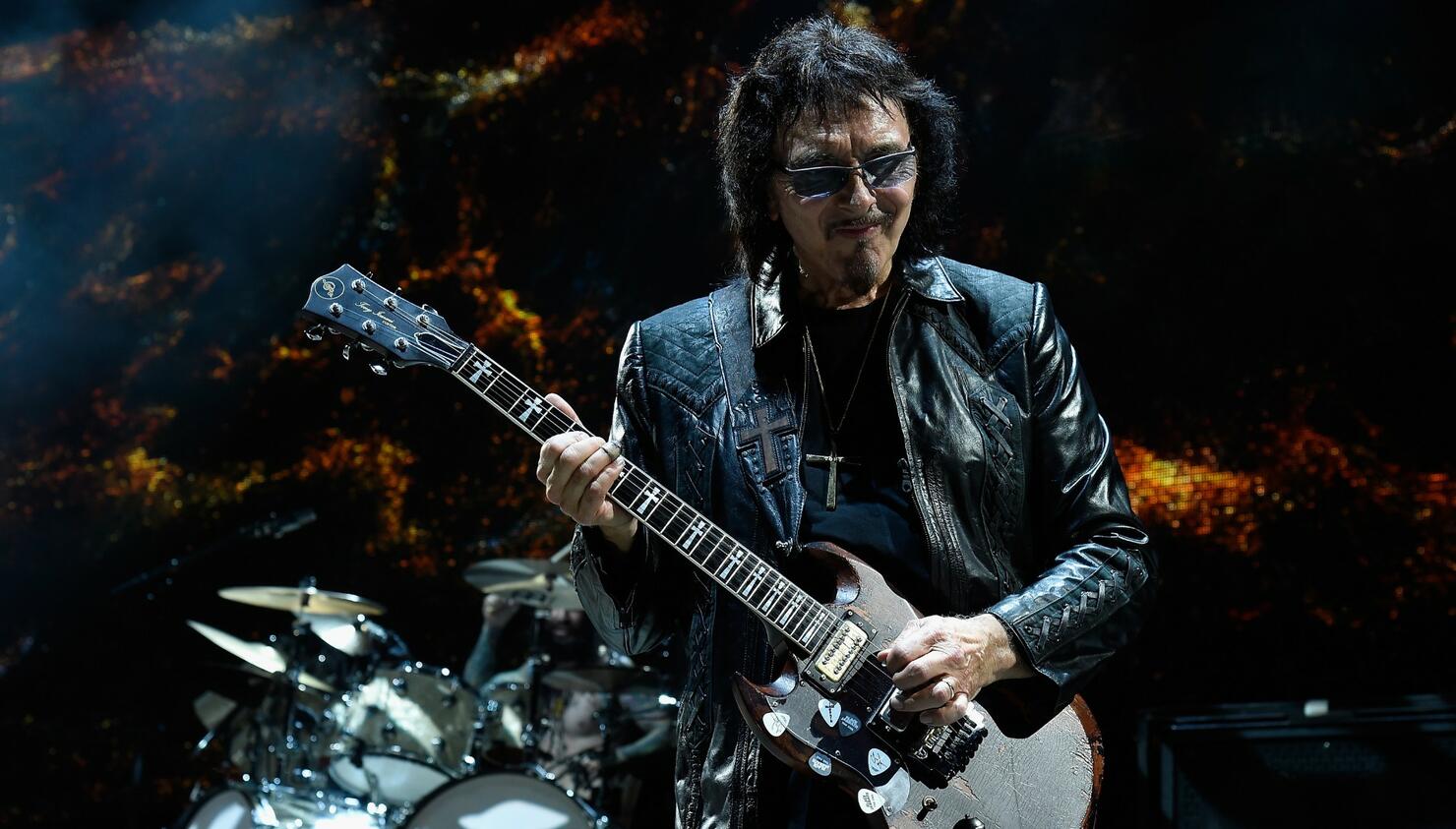 While Black Sabbath's wasn't Satanic as many people erroneously thought, the band could well have been cursed.
Perhaps no incident more significantly impacted Sabbath's sound than the one that cost guitarist Tony Iommi two of his fingertips.
Before becoming a professional musician, Iommi made his living like a lot of Birmingham, England, natives: in the steel mills. While music didn't offer any promises of fortune, it was at least a ticket out of his hometown, and that was a dream for the teenage guitarist.
In a new interview with Gibson TV, Iommi recalled the surreal day of his accident. He had recently given notice of his resignation, as he was about to go on tour in Europe with a band for the first time.
On his lunch break at home on his final day of work, he wondered aloud if he should bother going back and finishing his shift. His mother scolded him to go back and "finish off the job properly!"
The future Rock and Roll Hall of Famer went back in to find that another worker, who operated a guillotine further up the assembly line, had no-showed.
"They said, 'You've gotta go on the machine yourself because there's nobody else to do it,'" he recalled. "So, as I'm pushing the metal through the press, the machine came down on my hand, and in the action of pulling my hand back quick, I pulled the ends of my fingers off."
Iommi became deeply depressed as several doctors recommended he give up the guitar. His own efforts to play through the pain were fruitless.
It was a gift from his former manager at the factory that changed things for him. The manager brought him a Django Reinhardt EP, noting that the famed jazz guitarist became a legend on the instrument, despite only having the use of two of his fingers.
"It really inspired me to learn to play more ... so I made [wax and leather fingertips] so I could play," he said. "It's a different thing altogether, starting from scratch and worse ... especially after being able to play chords properly before."
Ozzy Osbourne recently noted that Iommi's perseverance inspires and intimidates him, to this day.
While losing two fingertips ultimately couldn't keep Iommi from playing the guitar, it dramatically shaped his sound going forward.
Iommi's makeshift fingertips meant he couldn't very well play fast music (the tips might come off), and the loss of dexterity in his fingers meant he needed to make the most of simple chord shapes.
"That's what made me sort of come up with the Black Sabbath thing, the sound," he noted. "Because it's trying to make the sound bigger, to fill in for the full chords that I couldn't play anymore."
Later, in a band called Mythology, Iommi and drummer Bill Ward explored the possibilities of what sort of loud blues music they could make together.
A few years, and a lot of hash smoke later, Black Sabbath and heavy metal were born.
Photo: Getty Images