Blake Shelton Gives Gwen Stefani 'Ridiculously Beautiful' Valentine's Gift
By Blake Taylor
February 15, 2020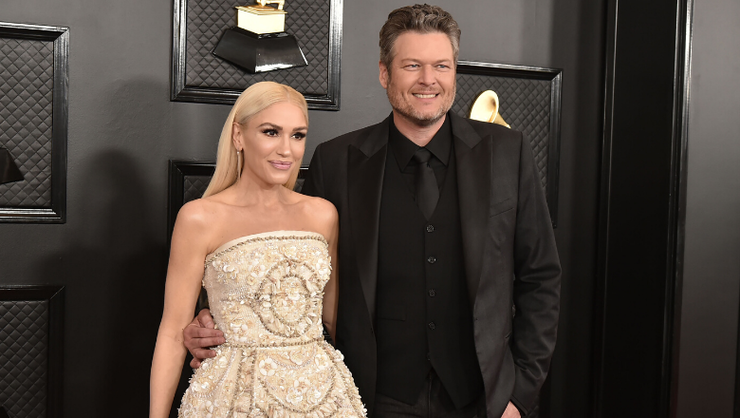 Blake Shelton didn't hold back on the flowers this Valentine's Day. The country star surprised his longtime girlfriend, Gwen Stefani, with a giant bouquet of red roses arranged in the shape of a heart.
Stefani showed off the sweet surprise on her Instagram Story on Friday (February 14). "Blakey, I got my Valentine's flowers...they're absolutely ridiculously beautiful," the pop star said. She also showed off a card from Shelton, reading, "Happy Valentine's Day! I love you so much. Blake."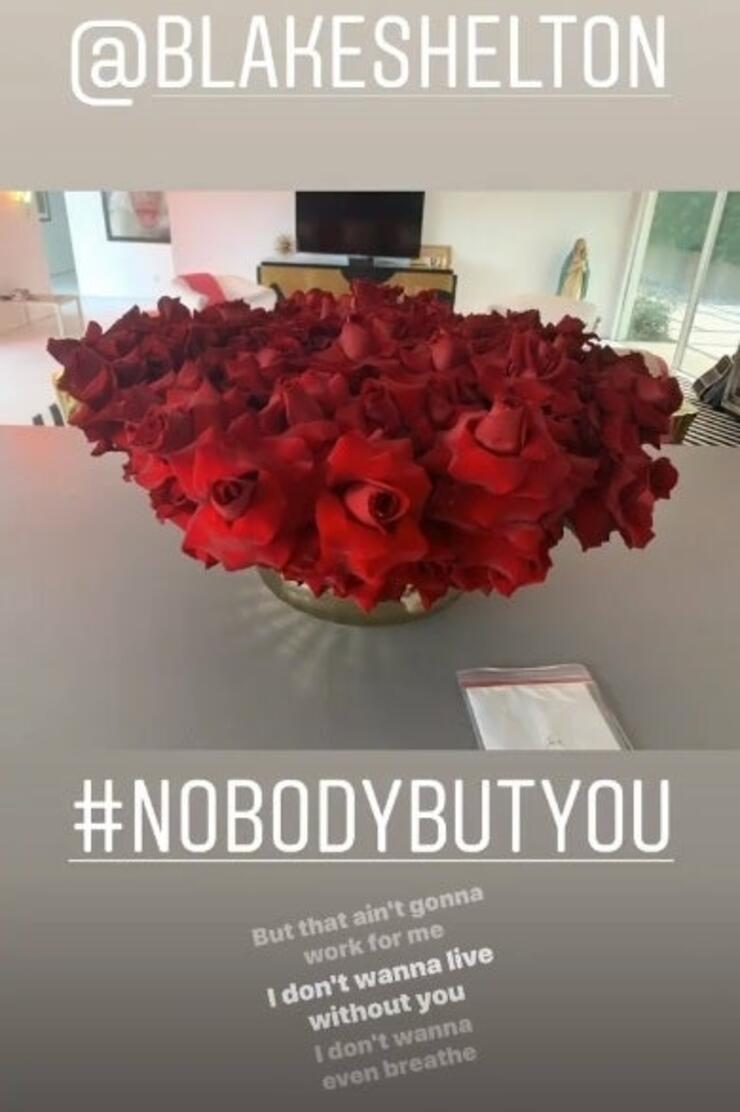 After sharing her sweet Valentine's floral arrangement, Stefani also posted a clip playing the couple's latest duet, "Nobody But You." The song, released in December 2019, was a part of Shelton's latest album, Fully Loaded: God's Country.
"This was one of those songs where the more I heard it, the more I fell in love with it," Shelton previously said, adding, "It fits my story. I was about to go in and record when I decided that it needed Gwen on it- because it is our song. I think it's magic."
The couple sang "Nobody But You" live for the first time at the Grammy Awards on January 26. A few days ahead of the debut performance, they released the music video giving fans a glimpse at their life together.
Shelton and Stefani met in 2015 on the set of The Voice and started dating shortly after. At the time Shelton had just gone through a very public divorce with Miranda Lambert while Stefani had just ended her marriage with Gavin Rossdale.
The "God's Country" singer also previously credited Stefani for his increased faith in God over the last four years. He says through their relationship he's experienced a newfound faith in love and in God. At the same time Stefani also says she's been changed for the better through the relationship. "Blake saved my life, everybody knows that," she said.
The happy couple wants to get married although recently shared that it "isn't currently possible." Shelton was ready to propose from the start but Stefani's faith has caused a bit of a delay. The Roman Catholic faith does not allow remarriage after divorce unless the earlier marriage is annulled, which can be a lengthy process.
Despite the setback, the couple is still confident they've found "the one" in each other and are "very serious" about the relationship. A friend of the couple says, "It's definitely headed toward marriage."