Carrie Underwood Announces 'Find Your Path' Book Tour
By Blake Taylor
February 18, 2020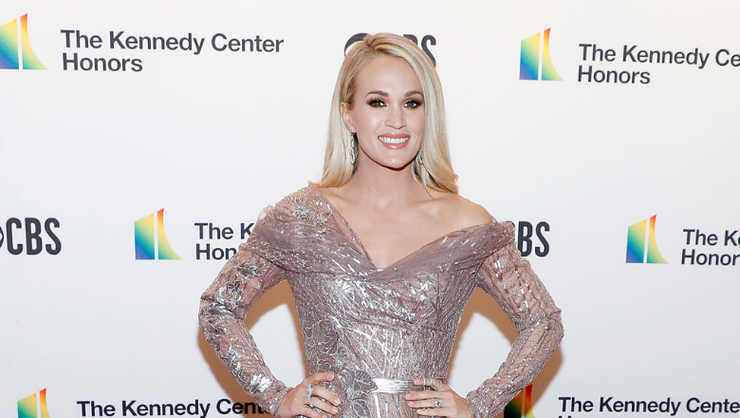 Carrie Underwood has announced a book tour to promote her new book, FIND YOUR PATH: Honor Your Body, Fuel Your Soul, and Get Strong with the Fit52 Life.
In March, Underwood will travel to four cities to coincide with the arrival of the book on March 3. She'll start the tour in Brooklyn, NY on March 2 before making her way to other cities including, Stamford, Connecticut; Nashville, Tennessee; and Los Angeles, California.
"I'll be heading out on my first book tour soon to celebrate the release of #FindYourPath!" she shared on Instagram. "Hope to see you there!"
Find Your Path will feature stories from Underwood regarding her personal wellness, including details of her fitness routine called Fit 52. Additionally, it will cover more personal matters such as pressures that come with Underwood's life in the public eye.
"I want to be healthy and fit 52 weeks of the year, but that doesn't mean I have to be perfect every day. This philosophy is a year-round common-sense approach to health and fitness that involves doing your best most of the time- and by that I don't mean being naughty for three days and good for four. I mean doing your absolute best most of the time during every week, 52 weeks of the year," Underwood describes of the Fit52 program.
The country star has inspired fans through her music and her fitness brand CALIA by Carrie Underwood. She hopes that the book can be a helpful tool for others to use as they begin their lifelong path to health.
Find Your Path will be released on March 3. See Underwood's book tour cities and dates below.
Carrie Underwood Find Your Path Book Tour:
March 2 — Brooklyn, N.Y. @ Powerhouse
March 3 — Stamford, Ct. @ Chelsea Piers
March 6 — Nashville, Tenn. @ Parnassus Books
March 17 — Los Angeles, Calif. @ Ray Kurtzman Theater