Mom Posts Pics Of Baby After Breastfeeding Him With Fake Tan, Gets Shamed
By Dave Basner
February 19, 2020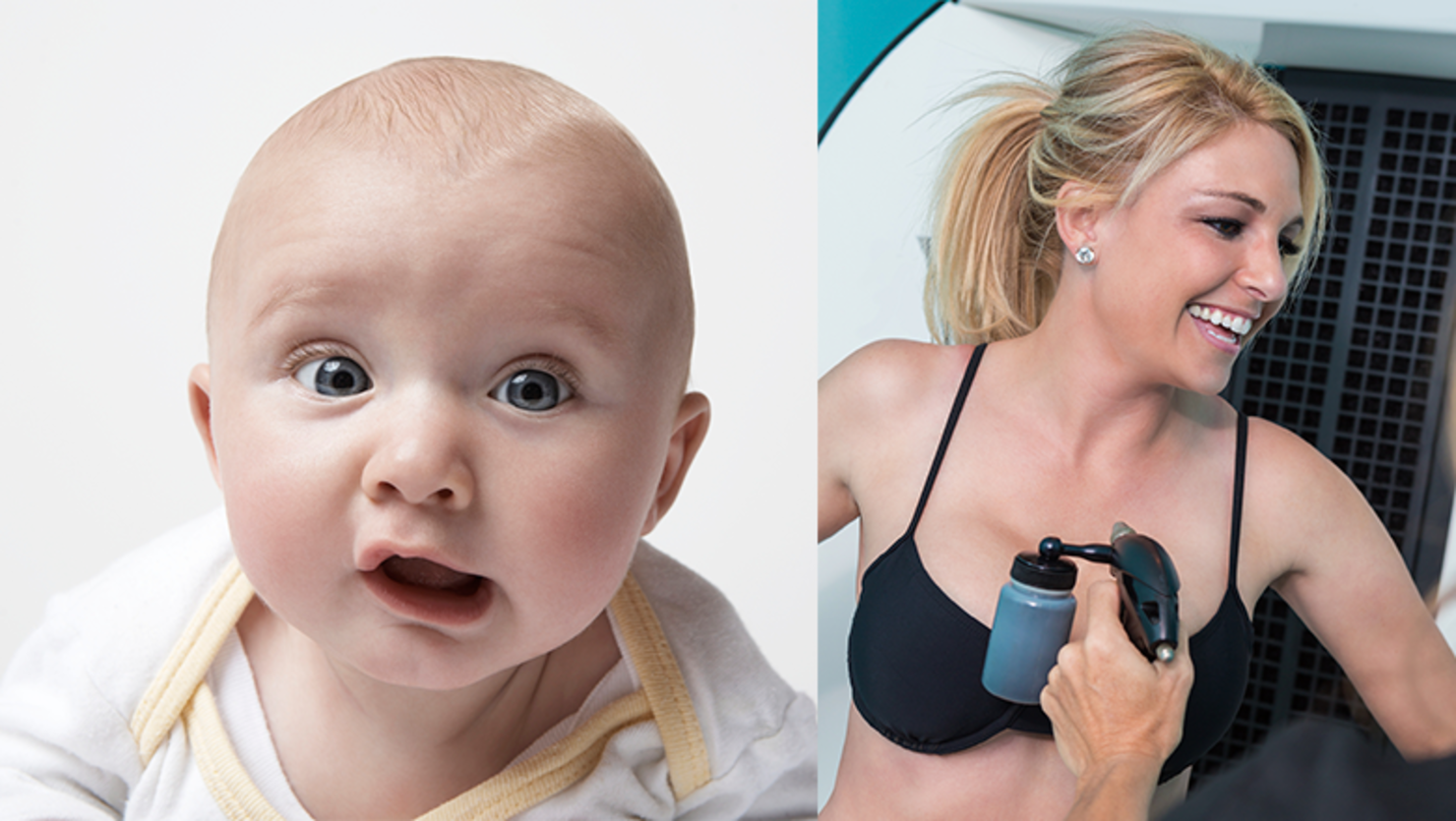 Being a new mom can be pretty difficult. It's a pretty big adjustment to go from running your own life to helping to take care of a whole new life as well. That's something one new mother, Keziah Jozefiak, learned this week. Keziah was applying a fake tan to herself when her five-month-old son, Raf, woke up from a nap hungry. Without thinking twice, she brought the baby to her chest and breastfed him, not realizing that her tanner hadn't yet dried. She posted pics of the hysterical results to Twitter, captioning it, "Someone please remind me to wash my tan off before feeding raf please."
Keziah told The Sun, "When I looked down at Raf I just burst out laughing. I couldn't believe the tan had left his mouth looking like 'Homer [Simpson].'" She added that it was "the first and definitely last time I feed him with my tan still on. It hadn't actually occurred to me that the tan could transfer onto him. I took a picture and sent it to my girlfriends, and they were all laughing as well. Everyone is finding it hilarious and my mum rang me in tears she found it so funny."
As Keziah soon learned, not everyone found it that funny. Trolls criticized her parenting on Twitter and she needed to respond multiple times to defend herself.
and finally before i mute this tweet. RAFAEL is fine. it's literally like licking a piece of chocolate off ur hand after u tanned he's not downing my whole bottle of tan. i appreciate all ur concern tho :) 💗

— k🍒 (@kozefiaak) February 15, 2020
In the end, it took Keziah an hour to clean the tan off her son using baby oil and baby wipes, but she says "he found the whole thing hilarious."
Photo: Getty Images