Thomas Rhett Shares True Story That Inspired 'Beer Can't Fix'
By Blake Taylor
February 20, 2020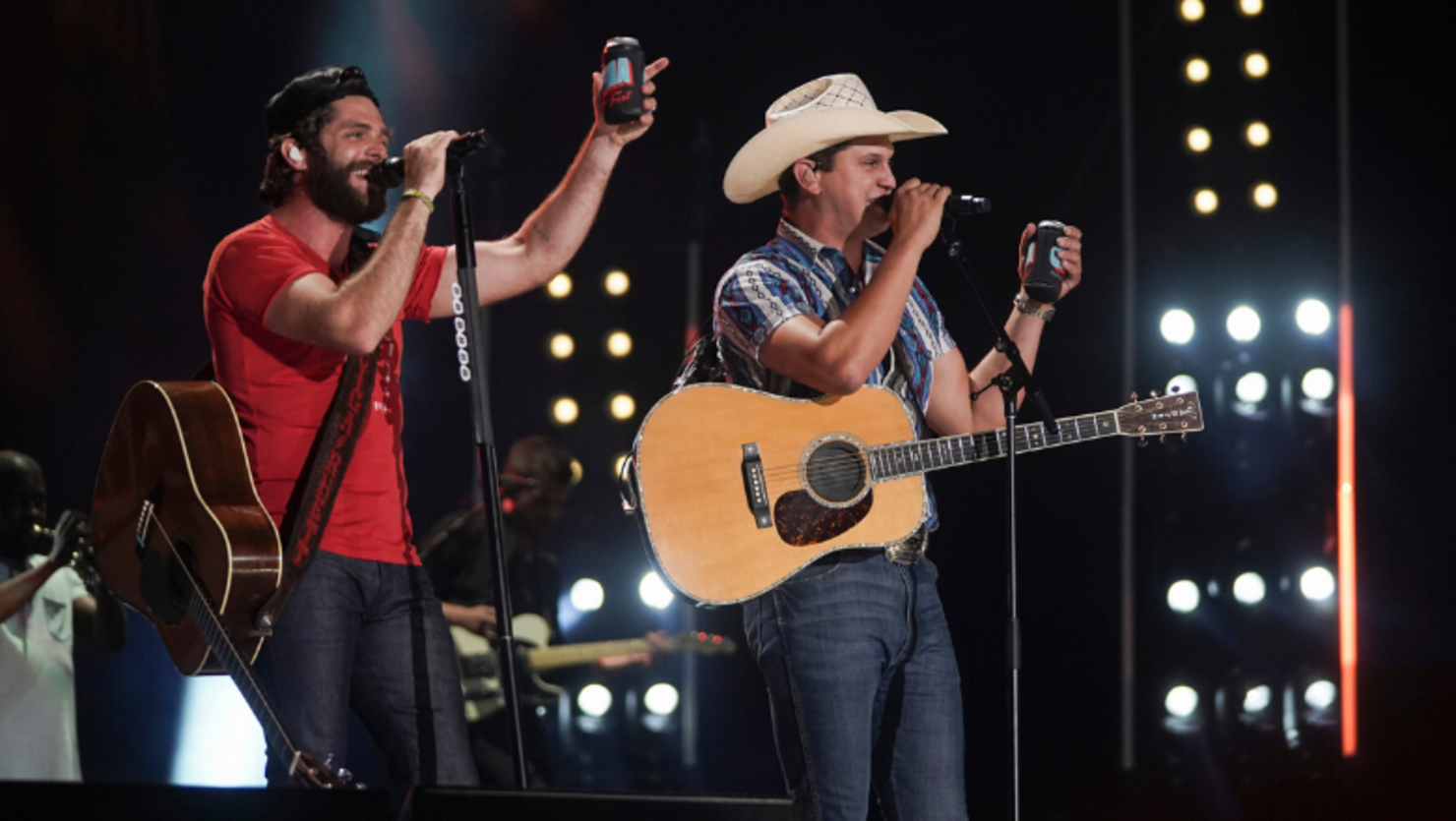 Thomas Rhett's current single, "Beer Can't Fix" is the third single from his 2019 Center Point Road album. The song, written by Rhett alongside Julian Bunetta, Ryan Tedder and Zach Skelton, is actually based on a true story.
"'Beer Can't Fix,' literally stemmed from a joke that was made on a golf course," Rhett tells his record label. "We were playing golf and we were just doing terrible and we decided to grab a beer and see how we played after that, and we both started playing a lot better after that."
That was the moment that the idea for "Beer Can't Fix" came about. Rhett adds, "There's a couple of situations in life where beer just makes experiences better, golf and fishin' being two of those. And we just started kind of riffing this idea on, there's not much that Beer Can't Fix."
After writing the song, the country singer knew he wanted it to be a duet with Jon Pardi because they had been looking for a song to record together. "I'm such a gigantic fan of Jon, like, my wife [Lauren Akins] likes Jon Pardi better than she likes me," Rhett jokes.
He continued, "And I was like, 'Jon, I got this song called 'Ain't Nothin' Beer Can't Fix.' I really want you to sing on it with me.' And I sent him the song, and he goes, 'When do I sing?' And when Jon put him vocal on this thing, I was like, 'Dude, let's go!'"
Fans can expect to hear Rhett's "Beer Can't Fix" this summer on his "Center Point Road Tour." The tour will kick off on May 29 in Gilford, New Hampshire after Rhett spends a few months at home with his newborn baby, Lennon Love, born on February 10.
A full list of cities and dates a part of the tour can be seen here. Tickets to the "Center Point Road Tour" are available now.