Boosie Claims Gym Denied Him Access Over His Comments About D-Wade's Child
By Peyton Blakemore
February 21, 2020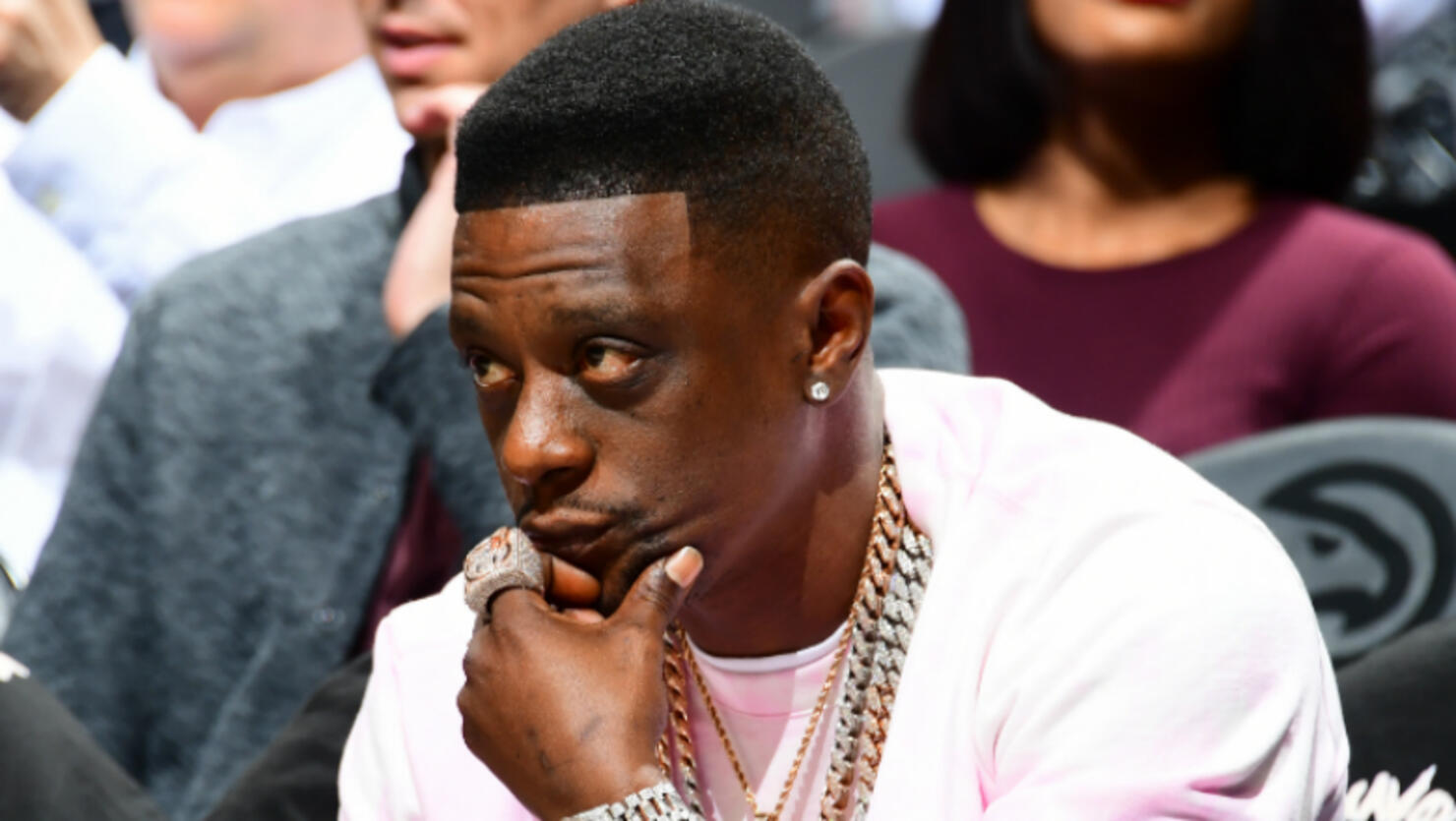 Boosie BadAzz is claiming his local Planet Fitness denied him entry because of his recent transphobic comments about Dwyane Wade's 12-year-old daughter, Zaya.
"MANAGER WHO WAS GAY REFUSED TO LET ME N PLANET FITNESS BECAUSE OF MY PAST ACTIONS ON SOCIAL MEDIA ABOUT GENDER ETC. DO NOT SUPPORT PLANET FITNESS," the "Wipe Me Down" rapper captioned an Instagram video of him blasting the gym on Thursday (February 20). "THEY GOT ROACHES ‼️ B*TCH U WANT A GAY CHILD BUT DONT NOBODY WANT TO HAVE A BABY FOR YO SISSY A** NOW U MAD."
Shortly after Boosie's Instagram post, a spokesperson for Planet Fitness told Billboard in a statement, "Planet Fitness does not tolerate harassment or discrimination of any kind. In this instance, a guest was asked to leave after refusing to comply with gym policies and harassing club staff. We are the home of the Judgement Free Zone and as such, we have policies in place to ensure that we maintain a non-intimidating, welcoming environment for all of our members where everyone feels accepted."
Earlier this week, Boosie decided to criticize Dwyane's decision to support his daughter, who recently came out as transgender.
In a transphobic video, posted on Instagram, Boosie spoke of the retired basketball star's recent interview on The Ellen Degeneres Show where he said he was a "proud parent" of a child in the LGBTQ+ community. "I gotta say something about this sh*t, bro. Dwyane Wade, you gone too f**king far, dawg," the 37-year-old rapper began his explicit rant. "That is a male. A 12-year-old. At 12, they don't even know what they next meal gon' be. They don't have sh*t figured out yet. He might meet a woman, anything, at 16 and fall in love with her. But his d*ck be gone—how he gon'—like, bruh, you going too far, dawg."
Boosie continued to spew his uninformed, and simply uncalled for comments, saying, "Don't cut his d*ck off, bruh. Like, bruh, for real, if he gon' be gay, let him be gay." He added, "But don't cut his d*ck off, bruh. Don't address him as a woman, dawg. He's 12 years old. He's not up there yet. He hasn't made his final decisions yet. Don't cut his f**king d*ck off, Dwyane Wade, bruh. You f**king trippin', dawg."
It should be noted that Dwyane has at no point indicated that Zaya is receiving gender reassignment surgery.
Photo: Getty Images