Nipsey Hussle's Accused Killer's Trial Date Revealed: Report
By Peyton Blakemore
February 21, 2020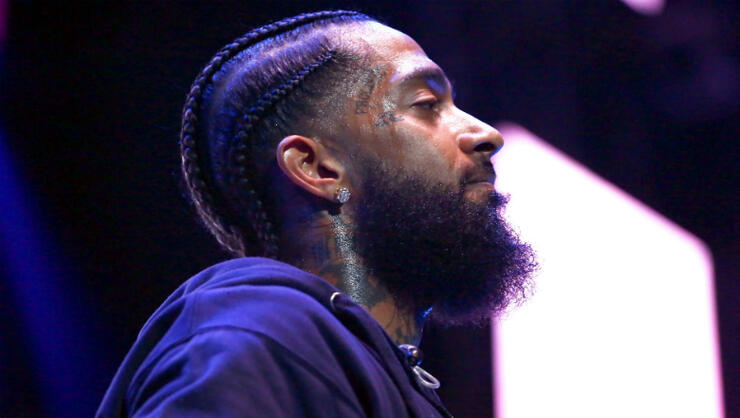 The murder trial for Nipsey Hussle's alleged killer Eric Holder is expected to begin in April.
Los Angeles County Superior Court Judge Robert Perry said on Wednesday (February 18) that he hoped to get the estimated two-week trial "done" by April 14 and he additionally suggested a late March start if necessary, New York Daily News reports.
"Mr. Holder, as you know, this is an important case and a serious case. These cases take time to get ready for trial. You have the right to a speedy trial," Perry said during the short morning hearing.
"Are you OK that we continue this case, and you come back on March 18 and we do our best to start your trial within 30 days. Are you OK with that?" he asked Holder, who was reportedly dressed in a yellow jail uniform and waist shackle.
"Yeah," Holder responded.
The last time the accused killer was in a courtroom was back in November when his appeal for two attempted murder charges to be dropped was denied.
Judge Perry sided with the prosecution after Holder's defense attorney asked to dismiss two of his six charges — the two charges related to the two other victims in the case that the suspect allegedly shot — on the grounds that the "kill zone theory" did not apply.
"I'm unwilling to do that," Judge Perry said in court at the time, The Shade Room reported.
Holder is accused of murdering Nipsey outside of the rapper's Marathon clothing store on March 31, 2019. The 30-year-old was charged with one count of first-degree murder, two counts of attempted murder, one count of possession of a firearm by a felon, and two counts of assault with a firearm. He entered a not guilty plea last April.
If convicted, Holder faces life in prison.
Photo: Getty Images
Chat About Nipsey Hussle's Accused Killer's Trial Date Revealed: Report