Harry Styles Breaks His Silence On Knifepoint Robbery
By Paris Close
February 27, 2020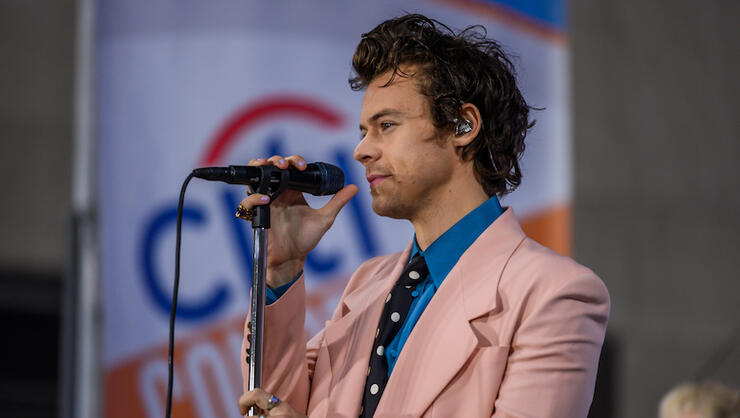 Harry Styles has shared how he's coping after being held at knifepoint.
Weeks after the "Falling" musician was reportedly mugged in Hampstead, North London, on Valentine's Day (February 14), Styles gave fans a reassuring update on his wellbeing.
While promoting his upcoming "Love On" world tour during Wednesday's (February 26) guest spot on the Today Show, the 26-year-old musician insisted he's been doing alright since the scary confrontation that left him shaken up. According to the Daily Mail, when asked about his well-being, Styles told host Carson Daly, "I'm okay, thanks, thank you. Thanks for asking."
Per the site, the hooligan at large, who threatened Styles with a knife, demanded the singer hand over his cash. Styles obeyed and luckily walked away from the terrifying encounter unharmed. As yet, a Metropolitan Police spokesperson said the authorities have been "investigating reports of a knifepoint robbery" since it was reported the morning after "that a man in his 20s was approached by another man and threatened him with a knife."
Styles managed to put on a brave face during his appearance at the 2020 BRIT Awards just four days later. Apparently, the "Adore You" crooner arrived at the function with top-level security, Mick Jagger's own bodyguard. "Like Mick, he has to take security very seriously," a source told the outlet. "And as Mick is such an idol of his, it makes sense that he would look to him to inspire his choice of staff — as well as his choices of fashion and hairstyles."
In related news, Styles is set to perform an intimate secret show during his iHeartRadio Secret Session in New York City. Fans can listen and tune in free for an audio stream of the exclusive iHeartRadio Secret Session with Harry Styles on Sunday, March 1st at 7pm local time via iHeartRadio's Hit Nation — listen online or via the iHeartRadio app.
Photo: Getty Images
Chat About Harry Styles Breaks His Silence On Knifepoint Robbery