Halsey Shares Optimistic Update On Possible Motherhood After 3 Miscarriages
By Paris Close
February 29, 2020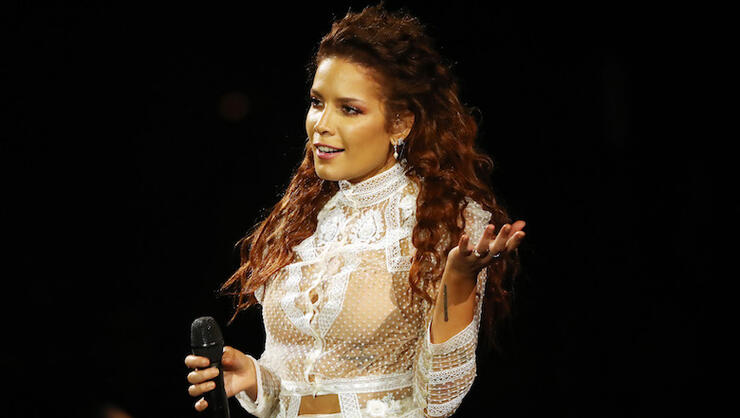 After suffering three miscarriages, Halsey says she's still hopeful about starting a family.
The "You Should Be Sad" songbird spoke openly about that heartbreaking chapter of her life in an interview with Guardian, admitting that the situation left her feeling "the most inadequate" she'd ever felt as a woman.
The musician, who recently released her new album Manic, expressed the song "More" from the LP touches on her wanting a child, which is still a subject of sensitivity for the star. "It's the most inadequate I've ever felt. Here I am achieving this out-of-control life, and I can't do the one thing I'm biologically put on this earth to do," she reflected on the unfortunate experiences. "Then I have to go onstage and be this sex symbol of femininity and empowerment? It is demoralizing."
The vocalist, who has suffered three miscarriages in the past, also spoke about living with endometriosis, with which the songbird was diagnosed in 2016. The painful disorder, which causes tissue that normally lines the inside of the uterus grows outside of the uterus, prompted Halsey to undergo a surgery to have her eggs frozen.
Thankfully, Halsey says her prognosis has been "positive" these days and that having children in the future is "looking like something that's gonna happen for me. That's a miracle."
Halsey is nominated at this year's iHeartRadio Music Awards in several categories, including Best Female Artist and Best Collaboration! Social voting is open now, and will close on Monday, March 23rd at 8pm ET/5pm PT for all categories, except for Best Fan Army which will continue through Friday, March 27th at 9am ET/6am PT. Fans can vote using the appropriate category and nominee hashtags or by visiting iHeartRadio.com/awards.
Photo: Getty Images
Chat About Halsey Shares Optimistic Update On Possible Motherhood After 3 Miscarriages