Hayley Williams Says She Felt Like A 'Failure' After Divorce Announcement
By Eliot Hill
March 3, 2020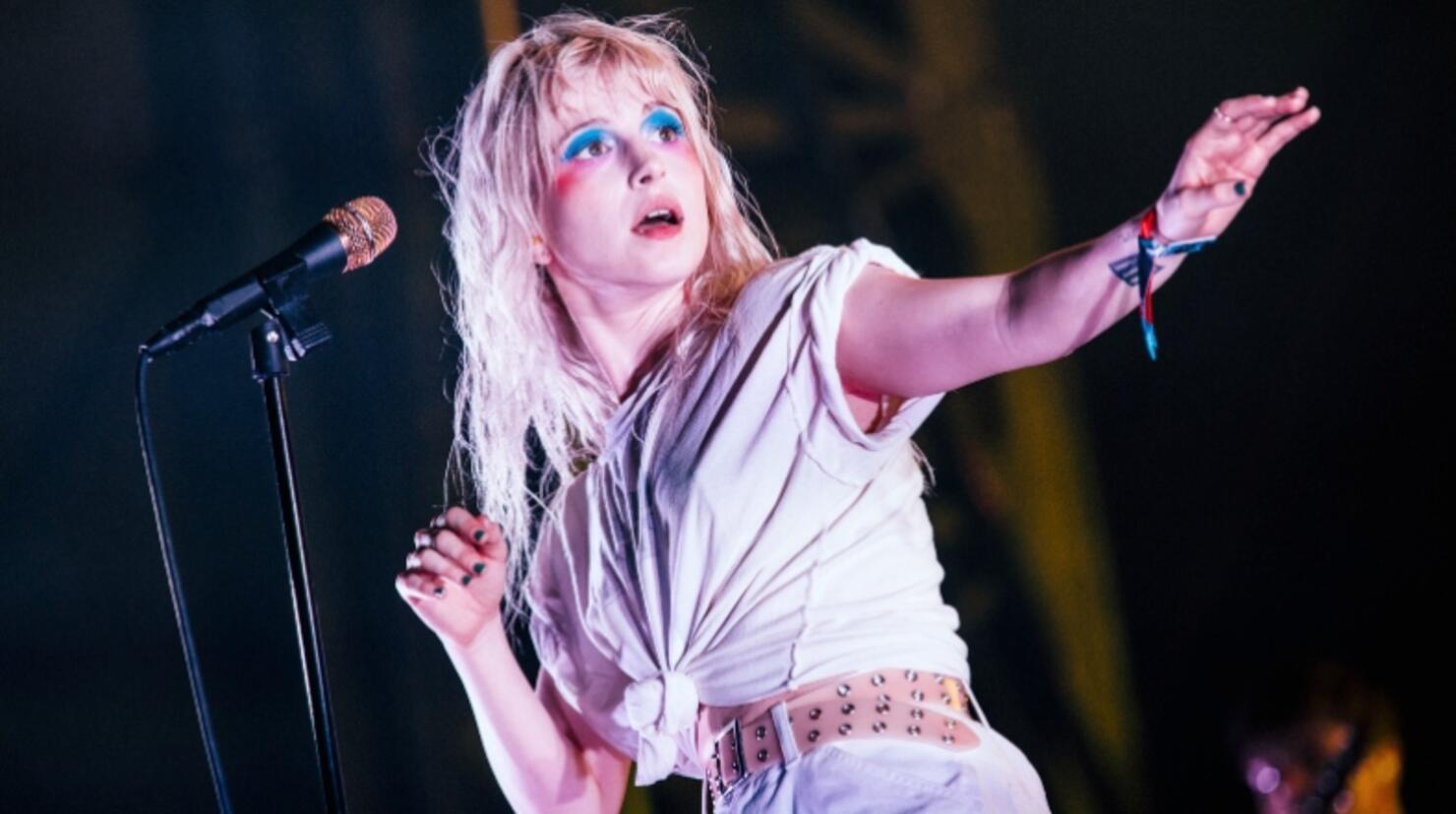 On Monday (March 2), Hayley Williams gave her Twitter followers some insight on a fan-shot video of "Rose-Colored Boy" from a 2017 Paramore gig.
A fan was praising the Paramore singer in the caption leading Williams to respond sharing that the footage is from the night she announced her divorce from New Found Glory's Chad Gilbert. 
While fans loved the clip, Williams revealed that she was not in the best head space at the show and was feeling terrible during the set given the circumstances — which may also explain why she bit a rose off its stem. 
The singer candidly opened up about her emotions that night and it led to fans sending her love and support.
"This show was in Berlin, the night after i had to ~announce~ my divorce. i felt like a f***ing idiot, a failure, and i was also a lot bit tipsy," she tweeted. "I wish the camera was pointed toward the crowd here bc they were so welcoming and made me feel safe/celebrated."
She also followed the tweet up by sending love to the rest of Paramore for supporting her through such a difficult time. "Also shouts to my bandmates for loving me through that time and also sounding solid af in this video. (what's new tho?)," she tweeted.
While replying to fans, the 31-year-old singer said after the show she had an "ugly cry" in the shower. 
Williams is currently in the thick of her debut solo release, Petals For Armor, and has already released five songs that cover many of her (relatable) emotions through her divorce and after. 
"I'm still going through the s**t i sing about. writing songs helps but doesn't magically fix exhaustive patterns or hurts," Williams recently wrote on Instagram. "The reminder is to me! publicly, so i have to hold myself accountable... to be kinder to me."
Petals For Armor drops May 8!
Photo: Getty Images