Lori Loughlin Submits Explosive Evidence That Could Exonerate Her In Trial
By Emily Lee
March 4, 2020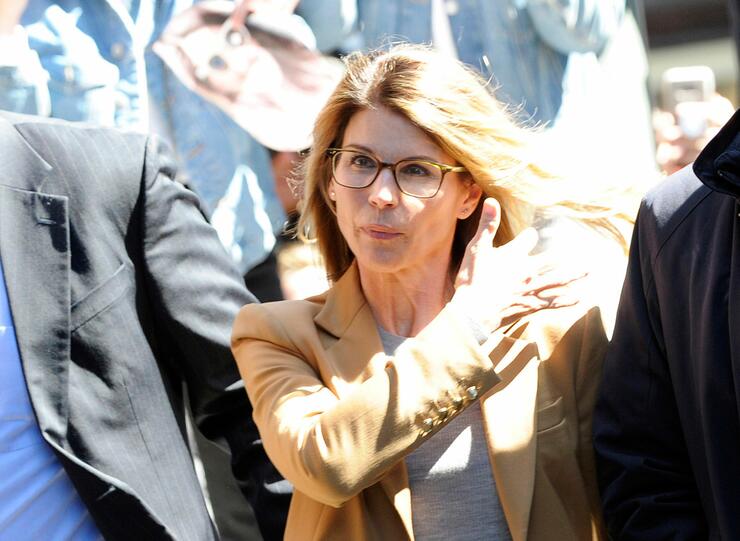 It's been a minute since we've been updated on Lori Loughlin's ongoing legal battle. The embattled Fuller House actress is currently preparing to head to court after being hit with a number charges relating to her involvement in the college admissions scandal. Loughlin decided against accepting a plea deal and faces up to 40 years in prison, however, she just submitted explosive evidence that may exonerate her.
According to People, Loughlin's attorney Sean Berkowitz filed a motion to have to the upcoming trial date postponed due to previously unknown evidence. The mastermind of the college admissions scandal, Rick Singer, was reportedly asked by the FBI to lie about whether the parents involved in the scam knew they were paying bribes.
"Singer's notes indicate that FBI agents yelled at him and instructed him to lie by saying that he told his clients who participated in the alleged 'side door' scheme that their payments were bribes, rather than legitimate donations that went to the schools," Berkowitz states in court documents.
Criminal defense lawyer James J. Leonard Jr. told People the new evidence is "a defense attorney's dream and a prosecutor's nightmare. This changes everything."
Despite the promising nature of the recently resurfaced evidence, the Boston judge denied Berkowitz's request to to delay the court date. Though Loughlin and her husband Mossimo Giannulli will head to court on October 5, 2020, a source claims "they are not upset that the date didn't get moved. Any new development that might challenge the prosecution's allegations is good for them."
Photo: Getty
Chat About Lori Loughlin Submits Explosive Evidence That Could Exonerate Her In Trial