Katy Perry Reveals What Gender She Hopes Her Baby Will Be
By Paris Close
March 9, 2020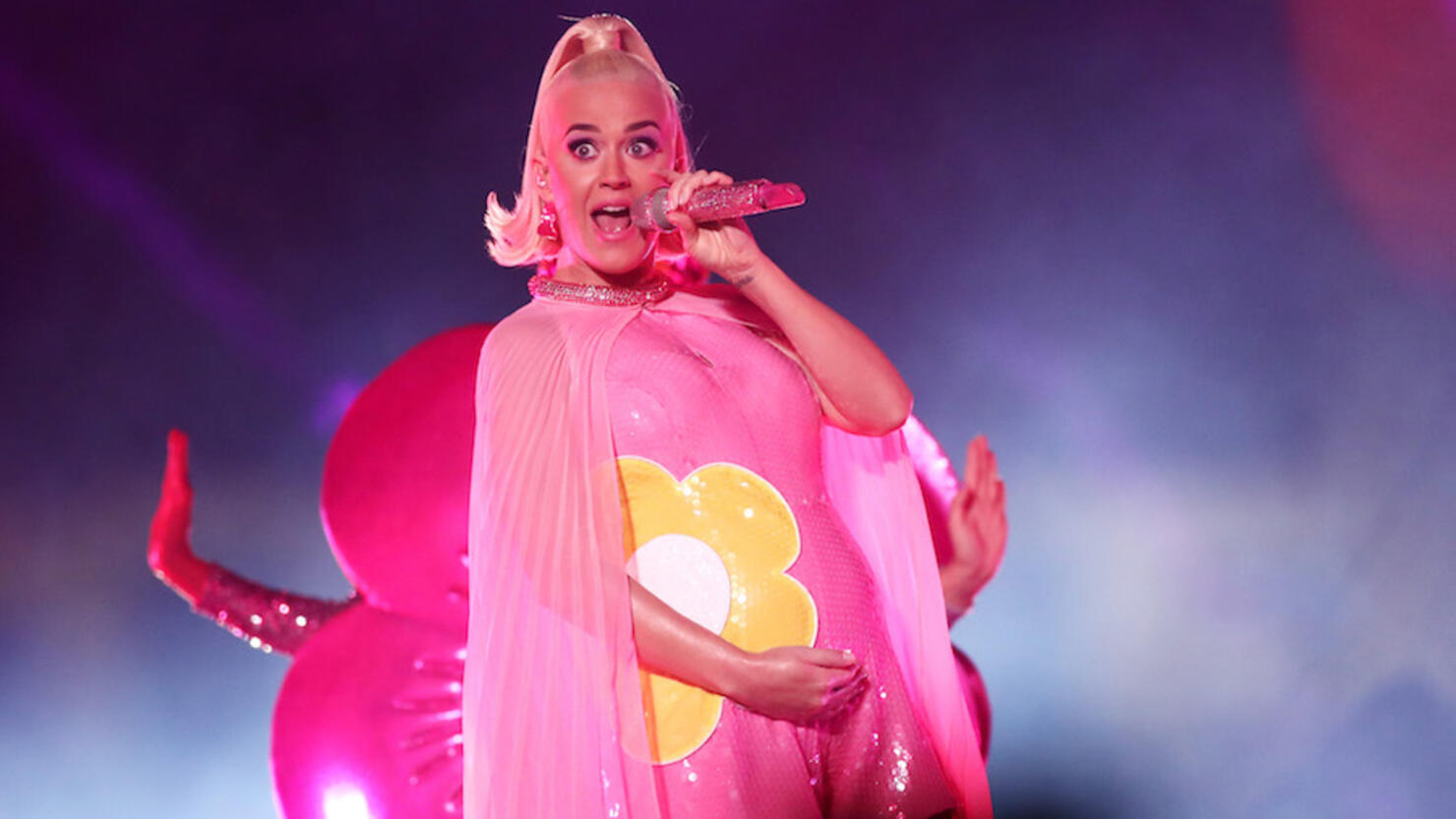 Katy Perry is crossing her fingers about the sex of her unborn child.
The "Circle the Drain" musician, who is six months pregnant with her first child with actor and fiance Orlando Bloom, is hopeful the couple will welcome a daughter this summer. "I hope it's a girl," the 35-year-old told the audience as she performed "Wide Awake" at the Women's Cricket World Cup Final in Melbourne, Australia, Sunday night (March 8).
Earlier in the day, Perry delivered some of her greatest hits during the highly-anticipated sports event, including a colorful, choreographed display of "Firework" and "Roar." The girl power-themed presentation saw the songbird, baby bump on full display, racing across the wide-open field, dressed in pink and purple outfits as Katy Kats cheered her on from the crowd.
The "Dark Horse" singer's statement comes days after she announced her pregnancy with the release of her music video for her new song "Never Worn White." Perry dons a number of revealing outfits in the stunning visual before finally baring her baby bump in the closing scene, which shows the singer cradling her belly in a see-through gown.
As fans know, Perry and Bloom are engaged to be married this spring, reportedly as early as April. The English hunk, who co-parents 9-year-old son Flynn with ex-wife Miranda Kerr, is equally as excited as his wife-to-be about their first child. "My babies blooming ❤️" the 43-year-old gushed over Perry on Instagram with a picture of her at the Melbourne event this weekend.
Without confirming the month, Perry teased she's due to give birth this summer. "There's a lot that's happening this summer. Not only will I be giving birth, literally, and figuratively… to something you guys have been waiting for," she told fans on Instagram Live following the announcement.
Photo: Getty Images