Dave Grohl Says New Foo Fighters Album Is 'Unlike Anything We've Ever Done'
By Katrina Nattress
March 10, 2020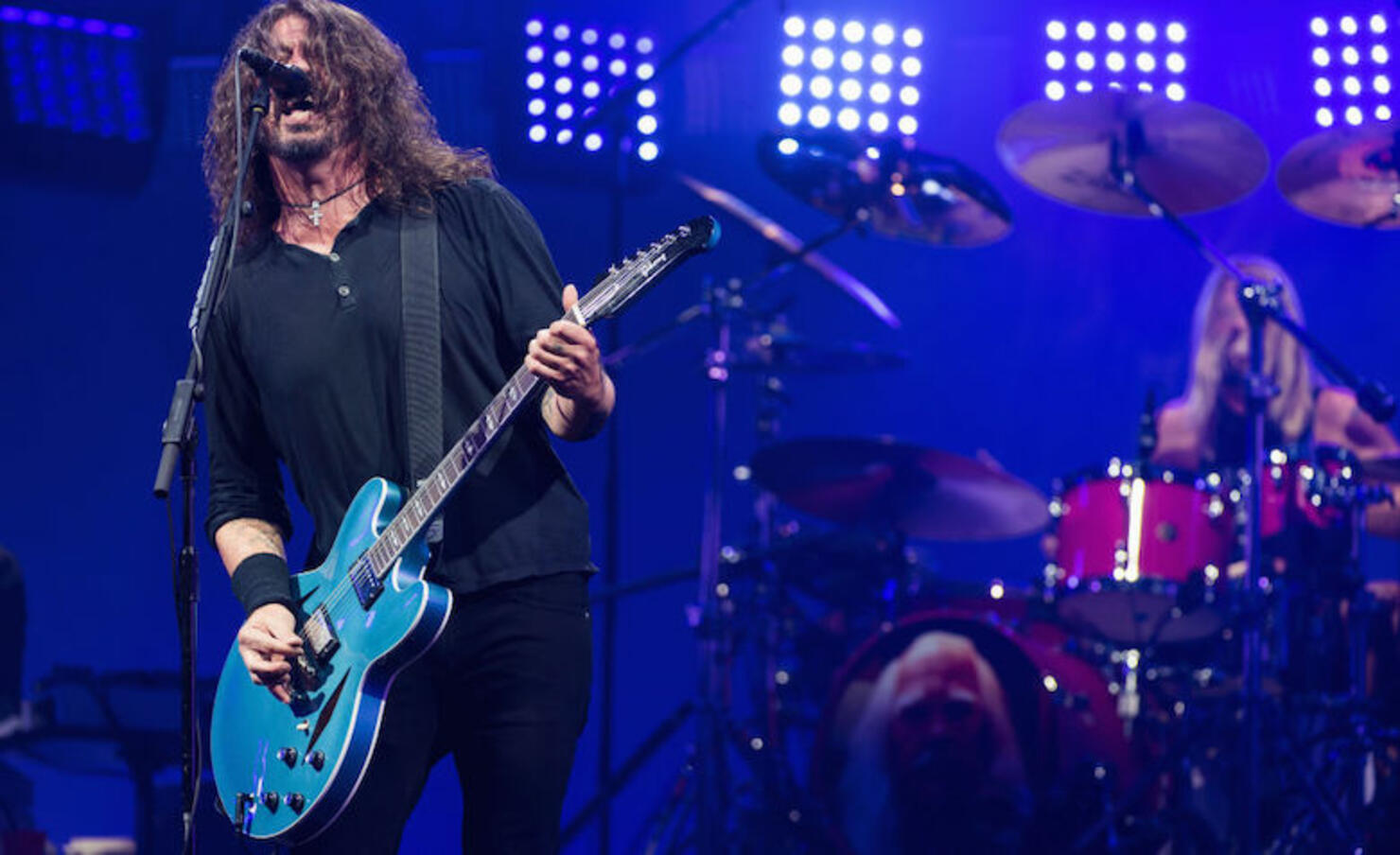 Dave Grohl recently revealed that the Foo Fighters are done with their 10th studio album, and now the frontman is giving fans a taste of what to expect — something they've never heard before.
"We just finished another f**king record, and I'm so f**king proud of it. It's unlike anything we've ever done," he told Kerrang!.
"I'm f**king excited for people to hear it and I can't wait to jump on that f**king stage to play it," the frontman continued. "There are choruses on this record that 50-f**king-thousand people are gonna sing, and it's gonna bring everyone's f**king hearts together in that moment. And that's what it's all about."
As if we weren't already excited to hear new music from the Foos, Grohl's enthusiasm has us chomping at the bit.
2020 marks the band's 25th year together, and to celebrate they're revisiting stops they made during their 1995 tour.
"Honestly, it doesn't feel like we've been doing this for 25 f**king years," Grohl said about the milestone. "It's funny, some people measure time in days and months and years. But with me, I measure time in musical terms. When I think about 1995 to '96, that was one thing. When I think of '90 to '99, that's another, and so on."
"I see my life in these markers that are represented by our music. I feel like I've been writing this big story, and specific lyrics and songs relate to specific things that happened to me at those times."
Check out a full list of dates below.
Foo Fighters 2020 tour dates
April 12 Phoenix, AZ @ Talking Stick Resort Arena
April 14 Albuquerque, NM @ Santa Ana Star Center
April 16 Oklahoma City, OK @ Chesapeake Energy Arena
April 18 Wichita, KS @ Interbank Arena
April 20 Knoxville, TN @ Thompson-Boling Arena
May 10 Green Bay, WI @ Resch Center
May 12 Grand Rapids, MI @ Van Andel Arena
May 14 Cincinnati, OH @ Heritage Bank Center
May 18 Cleveland, OH @ Rocket Mortgage Arena
May 20 Hamilton, ON @ FirstOntario Centre
Photo: Getty Images